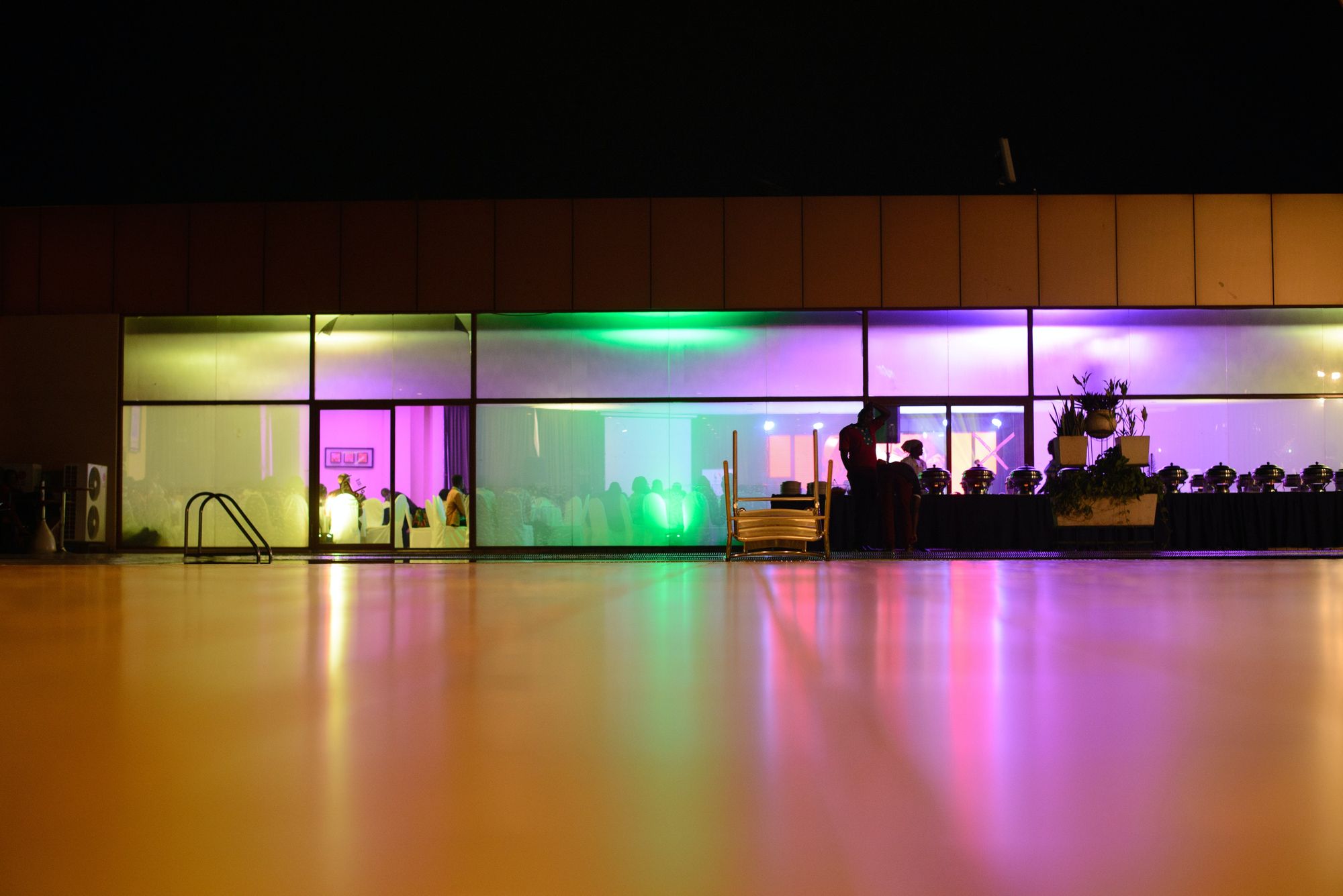 Best Practices for Writing "Conferencing"
Conference season is blooming, as are the opportunities for you to attend in-person once again. Slowly, but surely, the virtual substitute is disintegrating and people (yes, even the introverts!) are stepping back into the sunlight of social interaction.
Perhaps you take those steps with enthusiasm, trepidation, or a little of both, but make no mistake these steps are 100% necessary to the creative path.
But why?
There are a lot of reasons, of course, but let's boil this down to the punchline—you have to meet people to sell your work.
To preface, I've attended different types of conferences for different artistic mediums, including film, screenwriting, novel writing, and comics. Most recently, however, I navigated my way through a couple of children's literature conferences hosted by the Society of Children's Book Writers & Illustrators (SCBWI), which was new territory for someone coming from a screenwriting background. While the heart of conference-goers remains the same, and the tips I provide will apply in any conference space, most of this article will be oriented toward the publishing world, children's literature, and the un-agented writer.
To those who fall in this category, I offer a heart-felt, "Cheers!" We're in this together.
P.S. Outside of the nuggets of gold I am sure you will find forthcoming (ahem), I would highly encourage you to check out the Pipeline Podcast How the Arts were Won and more specifically, Episode 4 "The Art of Conferences." You will glean the wisdom of genuine conference junkie and Pipeline Artists Editor-in-Chief Jeanne Veillette Bowerman. Not a plug to the boss on behalf of this article, but she's pretty cool (yes this is a plug get over it).
EVERY GENRE HAS A CHAMPION
As I mentioned, my background is in screenwriting, so when I began wading into the waters of children's literature, I was pointed (vehemently) toward one organization—SCBWI.
Editor's Note: Pipeline's Symposium is hosting a free SCBWI panel on May 23rd, so reserve your seat!
To pull directly from their landing page, the SCBWI is a "non-profit organization with a mission to foster public appreciation of children's books and to support the vibrant community of people who create and promote them." In short, the SCBWI is the champion of children's literature and a launching pad for authors seeking to publish their work. This is an international organization completely run by volunteers, with over 90 regional chapters, and thousands of members. If you are writing children's literature and are not a part of SCBWI, then you are short-changing yourself in terms of resources, opportunities, and knowledge of the children's landscape.
Now, for those of you who do not dabble in children's literature, your next step is a thorough Google search to locate the organization that champions your writing niche. No matter your preference or genre, I promise there exists an organization out there that facilitates the types of opportunities you need to advance your work.
Whether you write horror, romance, short stories, STEM or anything in-between, your immediate task is to locate your local support group. Joining a community that is oriented around your writing interests is crucial to forging a path for your content, perfecting your craft, and meeting the types of people that can elevate your work to the mystical realm reserved for the published author.
This tidbit brings us to:
Tip #1: Find and join an organization that supports your type of creative work.
Once you locate your people, it is essential for you to dive in head first. That means you will need to volunteer your time. Yes, I said it ... I realize time is a writer's most precious commodity, but if you want to make headway quickly (especially in a space unfamiliar to you), then volunteering to help the organization, read peers' work, or offer critiques is a critical step to get you fully immersed into the system.
When I became a member of SCBWI, I immediately threw my name in the hat to coordinate the Southern Breeze Region's writing contest. I knew very little about children's literature, and I knew that a volunteer status would not only gain me access to the industry experts SCBWI brought in for classes, webinars, and critiques, but the position would also place me right in the middle of the goings and happenings of the children's publishing arena.
Tip #2: Volunteer work gets you free conference badges + industry access.
In short, once you find the organization that will host events and opportunities that promote the kind of work you write, don't just become a member—become an active participant by giving back into what is being given to you.
"This is the way," to quote The Mandalorian ...
PRE-CONFERENCE PREP + STRATEGY
Once you have a conference badge in hand, your airline ticket is booked, and that overpriced hotel room is reserved (hopefully it comes with breakfast), it is time to put on your strategy cap. Now, based on the checklist I just laid out, you probably have deduced that attending a conference is a hefty financial investment. So making your time count will help all that $$ be worth it, right? Right. *awkward self-high-five*
Tip #3: When possible, try to couple company trips alongside conferences. This might cut costs by getting your company to pay for that plane and/or hotel.
First, map out every—single—session and find the topics that you genuinely believe will teach you something new about your craft or the business. You cannot attend all of them, so be selective.
Second, list all the "social" events or informal gatherings that will be taking place outside of a session. You 100% need to attend as many of these "unofficial" gatherings as possible because it is in the casual space that a real connection can be made with either a peer or an industry rep.
Third, list out the names of each presenter and panelist attending the conference, as well as their respective agency/management co./publishing house.
Fourth, enter stalker-mode …
I know, that sounds creepy, but hear me out—discreet stalking is standard industry etiquette. If you query an agent or editor without knowing their personal preferences, it's like you sat down at a speed-dating table opposite a mom of four kids and told her you never want to have children … Why did you just waste everyone's time?
Agents and editors expect to be targeted based on their content history, list of genre preferences (usually available on Publishers Marketplace or Manuscript Wishlist), and personal tastes. If you are blasting out queries with no consideration to the person on the receiving end, then it is the easiest thing in the world for them to click "delete." If you didn't take the time to get to know what kind of content they are looking for, then why should they take the time to get to know your content?
An agent / editor should know that you are querying because you believe them to be a great fit for your work based on their publishing history or <insert credential here>. So, comb through every—single—profile and mark the agents / editors that are looking for what you have to offer.
Trust me, the list is smaller than you might think.  
Tip #4: Star the agents/editors that you believe would be a great fit for your work and make it a point to introduce yourself at the conference.
IN-CONFERENCE GAME
You made it. All of that preparation and $$ spent has landed you at the conference of the year and you are ready to light things on fire. Good. Because an extra shot of adrenaline is definitely going to be needed to keep your energy levels turned "on" from 8 a.m. to 6 p.m. at night—or maybe 10 p.m., if you're lucky enough to pick up the drink tab for one of those agents you know way too much about.
Tip #5: Yes, you need to pick up the drink tab if you're fortunate enough to snag an agent/editor for one of those after-hours chats.
For those introverts out there, I truly sympathize. Conferences will strain your stamina and will force you into a two-month shut-in to recoup, but right now it is GO TIME. Leave that adorable shy crap at home and brace yourself for a LOT of handshakes (pack sanitizer if that is still ew), too many names to remember, and your tote bag full of shiny new cards with the tantalizing word "WRITER" sitting beneath your name. Such a go-getter.
Tip #6: Coffee. Lots and lots of coffee.
Remember, every single professional attending the conference is there because they are actively looking for new content. Most agents/editors will post that they are "closed to queries," but that rule never applies to the faithful conference-goer. It is expected for all agents/editors to print their submission guidelines, along with a window of time in which they will receive queries exclusively from YOU—the conference champion. Usually, this window is anywhere from two weeks to six months, or sometimes (rarely) to eternity. If you have the conference password for their submission box, then you have gold, my friend.
Tip #7: Tell your starred agent/editor that you intend to query and then offer a 60-second pitch to gauge their interest.  It will help if you lead with some flattery.
This may sound like common sense, but you'd be surprised how many people do not come prepared to take detailed notes of the sessions or (internal cringe) only bring a pen and paper as tools. In my personal experience, pen and paper is a recipe to produce garbage that you will never re-read. However, if you take notes on a laptop or tablet, it is quite easy to refer back to them and even Google elements the speaker is referencing during their presentation.
I personally use OneNote on my laptop, and it keeps all of my sessions nicely organized as the day progresses. Find a system that works, one that you can easily flip back to, and stick to it.
Tip #8: Take digital notes of the sessions you attend. Snap a picture of the presentation in a pinch.
Introduce yourself to any writer you sit beside and mingle, mingle, mingle. You never know what agents/editors are lying in wait as you talk about your work. Conferences are designed for the writer to get their work seen, so do just that.
Offer your logline to anyone who will listen and then ask to hear about their work, as well. Hand out your business cards like they're candy and always ask for one in return.
Tip #9: As you collect business cards, try to jot down a little conversation context on the back of each card. Trust me, trying to remember names-to-faces-to-conversations will be a lot easier if you take this step.
Whether your conference is one day or multiple, understand that staying actively engaged is crucial to getting the most out of the experience. No matter how much you're tempted, do not go and hide in your room over lunch.
Also, keep in mind that the game of quality over quantity applies. If you are able to make a connection with one or two agents you believe could champion your work, then don't be afraid to spend a good bit of your time at their side or invite them for dinner or that life-saving cup of coffee. If you need an extra dose of caffeine, an agent or editor delivering a presentation probably needs two doses to stay upright. So, take it upon yourself to ask their coffee order and bring it to them next time they finish a session.
Yes, it's a shameless buttering technique, but it works.  
POST-CONFERENCE FOLLOW-THRU
Congratulations! You survived your first conference. Have a glass of wine and take a day or two to decompress. You deserve it.
But before long, it will be time to pull out that stack of business cards you slushed home and, yes, email people. The dreaded follow-up.
Now, you don't have to do this five minutes after you get back home, but it should be completed relatively close to the conference date, so that you can start things off with, "Hey Jane Doe! It was great meeting you last weekend. So, cool that you're into" <checks the back of card> "middle grade fantasy! I would love to offer notes on your synopsis if you ever need another pair of eyes…"
See how that works? Pretty simple.
But when you have to do that for 20+ people, simple is always better. You can even go simpler with a follow on Twitter or a shout-out on Instagram. Show your support for their work and your community will grow.
Tip #10: Email your new connections within two weeks of the conference.
On the other hand, if you are following up with an agent/editor, do your best to stay connected casually if this is not a formal query. In fact, engage with them on social media (if they have public accounts) or ask to jump on a call to hear more about their most recent publishing deals or ask some questions regarding the market. Once you are ready to submit that query, yours will go straight to the top of their inbox if you are able to maintain a positive connection.
Sometimes a little positive is all you need to push that query through to the request stage.
Bonus Tip: try to attend one conference a year to keep yourself connected.
That's it. You're a conference expert now. Go forth and network.
*Feature photo by Dazzle Jam (Pexels)