Submit your content pitches to Pipeline Artists for consideration.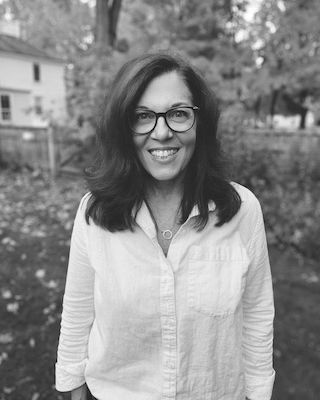 Jeanne Veillette Bowerman is a Senior Executive at Pipeline Media Group and Book Pipeline, Editor-in-Chief of Pipeline Artists, co-host of the Pipeline Artists original podcast, "Reckless Creatives," former Editor-in-Chief of Script magazine and a former Senior Editor at Writer's Digest. Her Script column "Balls of Steel" was selected as recommended reading by Universal Writers Program. A compilation of her articles is now available—Balls of Steel: The Screenwriter's Mindset. She is also a partner at Fringe Press and Co-Founder and moderator of the weekly Twitter screenwriters' chat, #Scriptchat. She wrote the narrative adaptation of the Pulitzer Prize-winning book, Slavery by Another Name: The Re-Enslavement of Black Americans from the Civil War to World War II, with its author, Douglas A. Blackmon, former senior national correspondent of The Wall Street Journal and has now ventured into writing historical fiction.
If you want a free Pipeline mug, you have to ask Matt. She doesn't have that much power.
---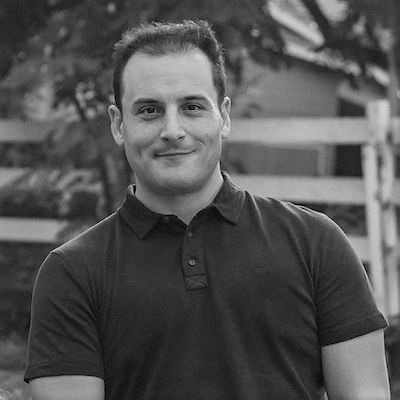 Currently a Senior Executive and Partner at Pipeline Media Group, Matthew J. Misetich oversees all divisions, including Script, Book, and Film, as well as the management of Pipeline Artists and the implementation of future Pipeline entities. He began his tenure with Pipeline in 2006, working as a reader until early 2008 when he took over as manager. In that time, he's helped launch the careers of several Pipeline writers, including Evan Daugherty (Snow White and the Huntsman), Tripper Clancy (Stuber), Crosby Selander (Bring Me Back), and others who have turned to Pipeline for guidance in their creative aspirations. It's estimated he's reviewed over 30,000 pitches, screenplays, pilots, books, and short films over the last two decades. Which he believes has to be a meaningless record of some sort.
He's based in Los Angeles, writes fiction sometimes, and is a partner in the upcoming independent publisher Fringe Press.
---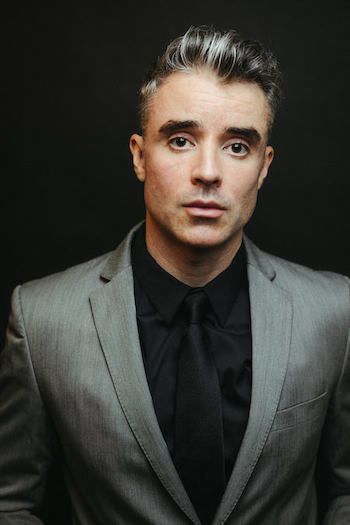 As an actor, Aaron Brooks has been lucky enough to work on "Battlestar Galactica," "Stargate and Fringe," to name a few. Since the beginning of the pandemic, he's dedicated himself to prose. Influenced by greats like Martha Wells, Hugh Howie, Anne Leckie, Joe Abercrombie, Fonda Lee, George RR Martin and Dan Simmons. In 2022, he won Book Pipeline's Unpublished SFF award and is repped by Amy Collins.
---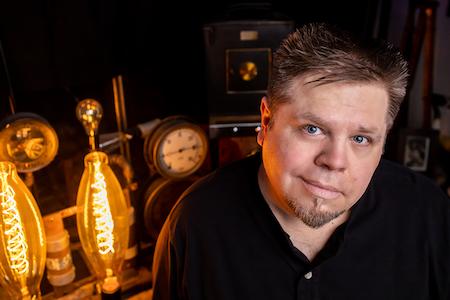 John Bucher is a writer and mythologist with more than 15 years of storytelling experience in film and television. He has partnered on projects with HBO, DC Comics, The History Channel and A24 films. He serves as Creative Director for the Joseph Campbell Foundation and has taught story courses in more than a dozen countries around the world. The author of several award-winning books, John holds a PhD in Mythological Studies and Depth Psychology. His latest book is The Storytelling Almanac is available wherever books are sold. Sign up to read his biweekly newsletter on storytelling, Selections from the Curio Cabinet.
---
Sean Collins-Smith is an award-winning journalist who hails from the East Coast. While teaching journalism in his hometown of Richmond, Virginia, Sean began entering screenplay contests in 2017. He found representation in 2018 after winning multiple screenwriting fellowships, and in 2019, he landed on the Austin Film Festival's Top 25 Writers to Watch.
---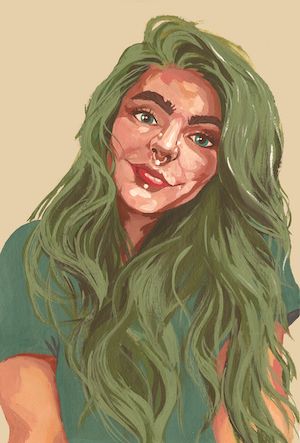 Emily Barnes is a Visual Communication Designer and Illustrator currently based in Webster, Massachusetts. Often using gouache, oil paints, and digital mediums she creates down-to-earth illustrations and designs, using the natural world as her inspiration. An animal lover, adventure seeker, and native New Englander, she draws from her own life experiences to create relatable imagery that expresses feelings common to the human experience.
---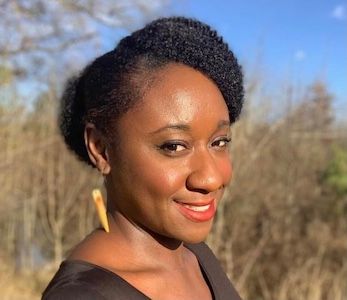 Over the span of 14 years, Roni Brown has worked on a plethora of network productions for ABC, Adult Swim, TLC, NBC, HULU, Netflix, and has served on the writing staff for Black Dynamite, the animated series on Adult Swim, LaGolda for Discovery Kids, Daniel Spellbound for Netflix, Math Party for Netflix/Jim Henson Studios and more! With her versatile production and writing experience Roni is looking forward to continue writing and producing for live action and animated projects.
---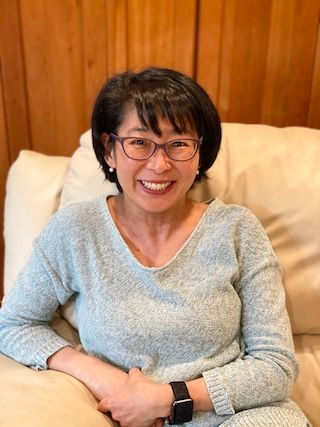 Waka T. Brown is a Stanford graduate with a B.A. in international relations and a M.A. in secondary education. She is the author of the middle grade memoir While I Was Away  (HarperCollins / Quill Tree Books 2021), and upcoming middle grade novel Dream, Annie, Dream Away (HarperCollins / Quill Tree Books 2022). She is also the writer and co-director of the short film Double Tap (Official Selection, 2018 DC Shorts and Portland Film Festivals). She currently lives in the Portland, Oregon area with her husband, three sons, and one naughty shiba. She is represented by Penny Moore at Aevitas Creative Management.
---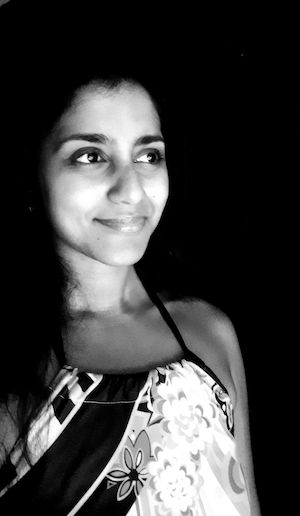 Michelle Daniel is a professional musician, writer, and podcaster based in Austin, TX. As a pianist and composer, she has performed globally, taught music for over 22 years, and earned two GRAMMY nominations. In 2018, after working as a screenwriter and script doctor for an LA production company, she pursued an MA in Russian Studies to complement her geopolitical writing. After spending a summer in Russia, she completed a non-fiction book on Cold War radio broadcasting, which will be published in 2022. Currently, she works for The University of Texas at Austin where she produces podcasts and other media for an international audience.
---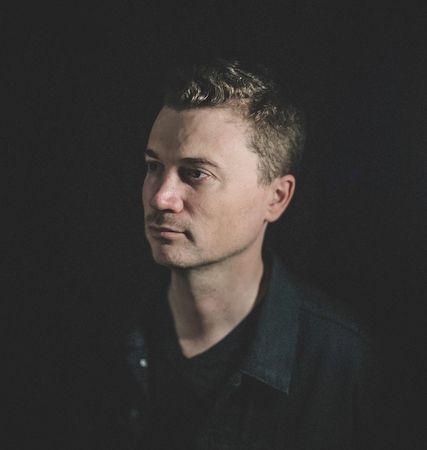 Eric Day is an Emmy Award-winning innovator, creative director, PGA producer, and writer who blends cutting-edge tech with compelling storytelling and content. Despite having a BFA in Film Directing and a love for the three act screenplay, he moved into virtual reality and other immersive storytelling formats while he led content innovation teams at Verizon's RYOT, and Meta's Creative Shop Labs. His work has been featured at Cannes, Tribeca, and SxSW, working with brands and IP including Star Wars, Disney, The United Nations, NFL, Universal, Sony, and Epic. His recent explorations have been in AI co-created writing, visuals, and filmmaking.
---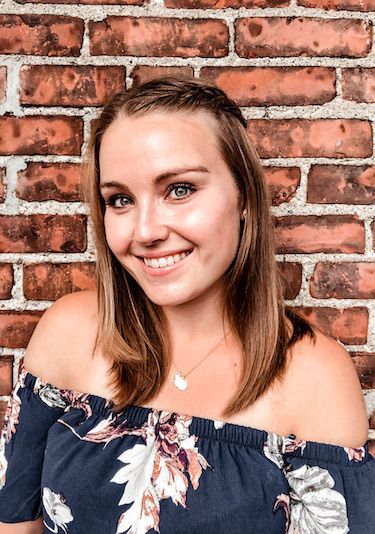 Ciara Duggan is an author and screenwriter, born and raised in a small town in Northwestern Connecticut. She received her MFA from Boston University where she later taught undergraduate writing courses. Her debut YA Fantasy novel, Awakened, was published in Fall 2021, and her debut poem, Of the Night, was included in Phantom House Press's Exquisite Poison Anthology. Also being published by Phantom House Press is Ciara's debut adult novel, a romantic thriller entitled A Fragile Woman, in April 2023. After placing as a finalist in Book Pipeline's 2020 Unpublished Contest in the young adult category, Ciara joined the team as an editor for Book Pipeline's Workshop services. She now acts as Creative Executive for Book Pipeline, is a contributor to Pipeline Artists, and is thrilled to be co-host for the Pipeline Artists Original Podcast, This Podcast Needs a Title. Ciara currently resides in Middletown, CT with her husband, brand new baby boy, and their pup, Briar. When she's not writing, reading, or watching movies, she loves to travel, indulge her sweet tooth, go hiking, and daydream.
---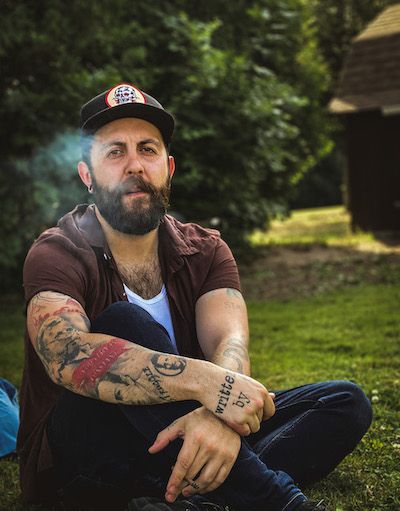 Joe Favalaro is an optioned screenwriter, published novelist, poet and punk musician-songwriter born and raised in Burlington, Ontario, Canada. A city only worth mentioning for temporarily being a playground for the likes of Ryan Gosling and Jim Carrey. A graduate of Toronto Film School's Screenwriting Program and a Sheridan College journalism dropout, he's the author of A Little Red Book, another yet-to-be-published autofiction novel, and various poetry collections under the pseudonym Joe Straynge. His band, Rough Party, released their debut album in 2022. Fluent in existential despair and philosophical dread, he now quietly resides on the outskirts of Hamilton, Ontario.
---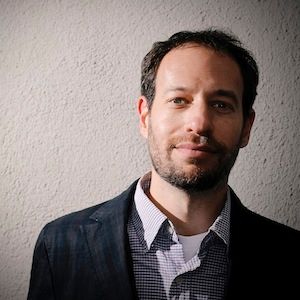 Lee Matthew Goldberg is the author of The Ancestor, The Mentor, Desire Card and Slow Down. He has been published in multiple languages and nominated for the Prix du Polar. Runaway Train and Orange City are forthcoming in '21. After graduating with an MFA from the New School, his writing has appeared in The Millions, Vol. 1 Brooklyn, LitReactor, Monkeybicycle, FictionWritersReview, Cagibi, Necessary Fiction, Dirty Boulevard, Montreal Review, Adirondack Review, Underwood Press and others. He has been a finalist in Script Pipeline, Book Pipeline and other contests. He is the co-curator of Guerrilla Lit Reading Series.
Site | X | IG | Facebook | Goodreads
---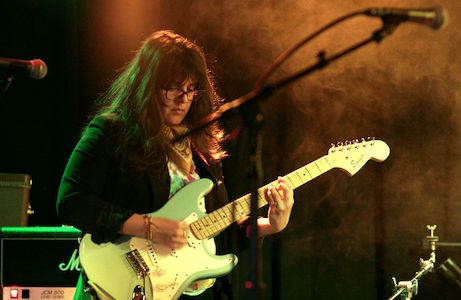 Sadie Dean is a writer, filmmaker and musician based in Los Angeles. She is the Editor of Script Magazine, writes the screenwriting column Take Two for Writer's Digest print magazine and is the co-host of the podcast Reckless Creatives for Pipeline Artists. Sadie has been serving the screenwriting community for nearly a decade by providing resources, contests, consulting, events, and education for writers across the globe. As a writer, Sadie has been optioned, written on spec, and has had her work produced. Additionally, she was a 2nd rounder in the Sundance Screenwriting Lab and has been nominated for The Humanitas Prize for a TV spec with her writing partner. Sadie has also served as a Script Supervisor on projects for WB, TBS and AwesomenessTV, as well as many independent productions. She has also produced music videos, short films and a feature documentary film. She also lends her music talents to her band The Coolers. She's played historic L.A. venues such as The Viper Room, Whisky a Go Go, The House of Blues, The Baked Potato and local LA watering holes. In 2020, she composed original music for the short film Reflection, and co-produced two new singles remotely with her bandmates, which you can find on Spotify, Apple Music, YouTube and wherever else you stream music.
---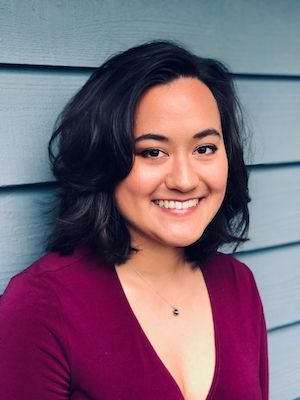 Michelle Domanowski is a Management & Development Executive at Pipeline Media Group and a Florida State University '20 MFA Screenwriting graduate. She writes sci-fi with powerful roles for women. Her lifelong rivalry competing with her high-achieving twin sister has given Michelle unique insight into female jealousy, shame, and resentment. She's passionate about writing women characters who grapple with these emotions in alternate universes.
---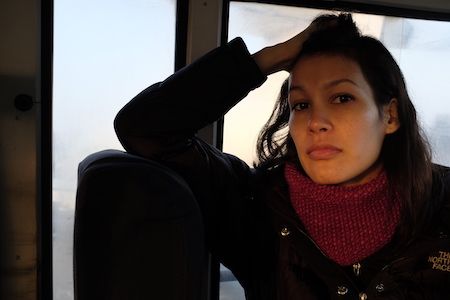 Antissima has a background in fine arts and has worked extensively with oil painting on wood in the past. She enjoys exploring the border between reality and imagination, creating dream-like works strongly influenced by her love for colorful folklore and mythology. She started making illustrations and posters for social justice organizations (such as fair farming initiatives and composting) and has done many different kinds of projects since then, creating posters, social media content, and other illustrations for mission-driven organizations and agencies. In her free time, Antissima dreams of far-away lands and mythical creatures.
---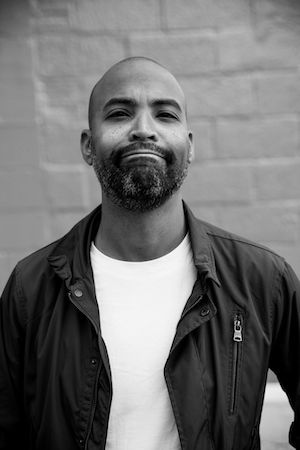 Cristian Duran is a stand-up comedian and writer born in Brooklyn, raised in Florida, and currently residing in New York City. Cristian's upbringing has formed a unique comedic voice which is at times insightful, irreverent, silly, and fun. After graduating from the University of Central Florida, Cristian moved to New York to pursue a career in stand-up comedy and screenwriting. As a stand-up, Cristian has appeared throughout the United States and Canada including appearances at The New York Comedy Festival and Toronto's JFL42 Festival. He is the creator and animator of the web series Future Hall of Famers which was featured at the Comicpalooza Film Festival & The Freedom Shorts Film Festival. January 2020 saw the release of Cristian's stand-up comedy album, "King Latifah," which debuted at number one on the iTunes comedy charts upon release. He previously worked on Showtime's "Our Cartoon President" and currently works at Nickelodeon.
---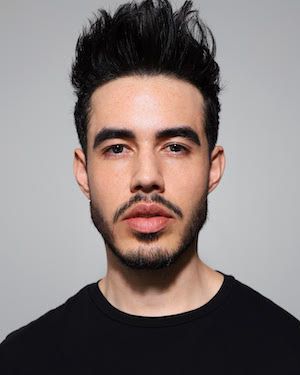 Estevan is a queer/Latinx TV drama writer & director. He most recently wrote on Long Slow Exhale from Creator Pam Veasey and Made Up Stories for Paramount TV/Spectrum/BET. He was previously the Writers' PA on season 2 of the Bad Boys franchise spinoff series LA's Finest from Jerry Bruckheimer Television for Sony/Spectrum/Fox. Estevan began his career penning red carpet specials for live entertainment programs including NBC's Globes LIVE! from The Golden Globes, E! Live from the Red Carpet at the Oscars, The Billboard Music Awards, The American Music Awards and others. He is repped by Tantillo Entertainment.
---
Joshua Sonny Harris is a Columbia MFA screenwriter '20 who writes comedies with heart and horror with a sense of humor. He's a 2023 Script Pipeline Finalist, 2022 Nicholl Semifinalist, and Jewish Day School dropout. Josh directed, wrote, and composed the musical boyband slasher Take 5, a short film which premiered in Halloween of 2022 at Screamfest and Nightmares Film Festival. Lately, he's been developing animated children's TV under the guidance of Maria Perez Brown, the creator of Gullah Gullah Island and Taina. Josh lives in Venice Beach with his fiancee, Allie, and their menagerie of stuffed animals.
---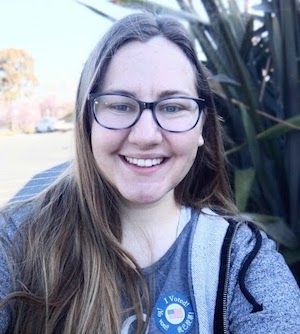 Bri Janes is a proud bisexual writer, hailing from Portland, Oregon and the San Francisco Bay Area. She works as a development executive and contest coordinator with Script Pipeline, as well as a freelance story analyst. She started her screenwriting career at the age of 16, when she decided that being a business major in college required too much math. After school, she would ride the BART into Berkeley every week to take her first screenwriting classes from Terrel Seltzer ("One Fine Day"), and went on to graduate magna cum laude from Chapman University with dual degrees in Screenwriting (B.A.) and Television Broadcast Journalism (B.F.A.), She has placed as a finalist in two contests—2016 Script Pipeline TV Writing with her pilot "Cartella," and 2019 Screencraft Pilot Launch with "Iconic"—as well as a semifinalist in 2017 Slamdance with her feature, "Hide your Fires." In addition to the four pilots and two features she's already written, she has three features and a pilot in development on spec. She's excited to share her knowledge with the Pipeline Artists community and uplift upcoming writers with free educational resources that she would have killed for in college.
---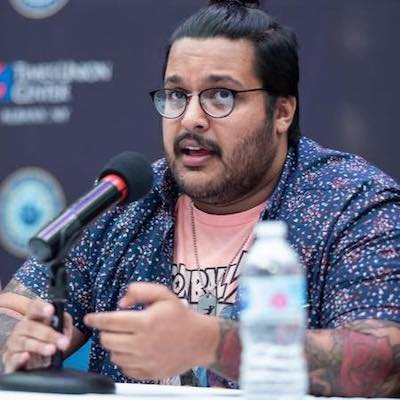 Micah Khan is the winner of Robert Rodriguez's People's Network Showcase Contest and was recently featured on MovieMaker Magazine for his short film, Meetcute on Danceworld, which David Benioff, Co-Creator of HBO's Game of Thrones said, "Never seen anything quite like it before. I was smiling the whole way through. It's fresh, original, and it kicks ass." Micah is currently contributing to Moviemaker Magazine, having done filmmaker interviews with Spike Lee and the cast of "Ted Lasso" and is working on his feature debut, a cosmic horror called Down.
---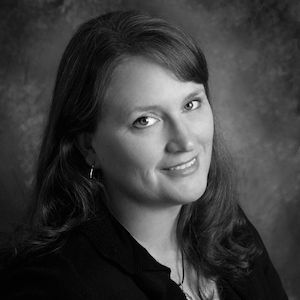 Kami Kinard is the author of the humorous middle grade novels, The Boy Project and The Boy Problem, both from Scholastic. Her poetry, stories, articles, and essays have appeared in numerous periodicals for children and adults. A former award-winning public educator, Kami remains dedicated to teaching. She co-founded Kidlit Summer School, a free online program for writers that ran from 2014 - 2017, and continues to instruct through professional critiquing, mentoring for SCBWI, and leading writing workshops at conferences and in schools. She lives, laughs, and plays way too complicated board games with her family in Beaufort SC.
---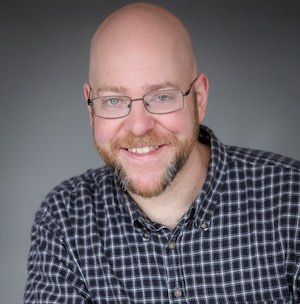 Marty Lang is an Assistant Professor of Film at the University of Memphis. His first feature as writer/director/producer, Rising Star, is streaming on Amazon Prime, and he's currently in post-production on his second, Stay with Me. His producing credits include Chompy and the Girls, featuring Udo Kier, Out of My Hand, a 2016 Independent Spirit Award nominee, and Being Michael Madsen, starring Michael Madsen, Virginia Madsen, David Carradine and Lacey Chabert. He's taught film at the University of Central Arkansas and Quinnipiac University, and created the Connecticut Film Industry Training Program, a nationally-recognized film workforce development initiative.  
---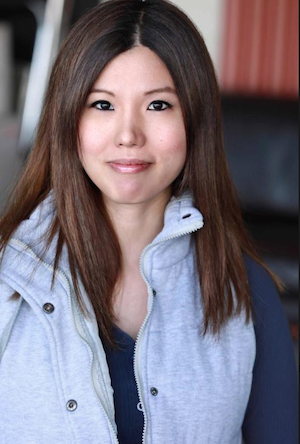 Teresa Lo is a writer and comedian. She published the bestsellers Hell's Game and The Red Lantern Scandals, and her books have been developed for TV and film by companies such as 20th Century Fox and Winkler Films (Wolf of Wall Street). As a journalist, her work has appeared in publications such as Yahoo, Popsugar, Buzzfeed, and Hustler Magazine. She has performed standup all over the United States, at places like Gilda Radnor's Laughfest and The Boston Comedy Festival; and she produces a comedy fundraiser for the nonprofit RAINN that was named a Best of LA event by LAist Magazine.
---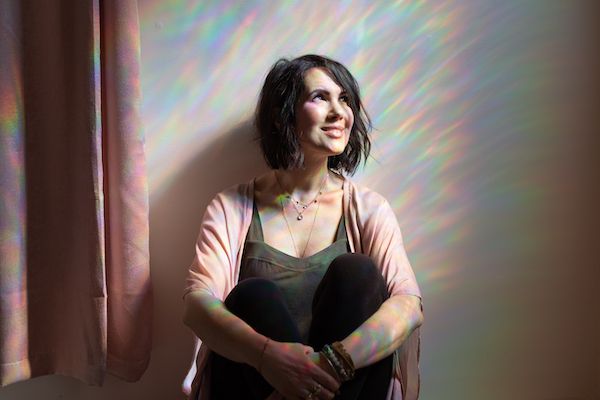 After seeing her first big-screen movie 007: License to Kill at age six, Karin Maxey naturally became obsessed with writing action-infused stories with plenty of romance. Her favorite characters are women who stand up to the Big Bad (like the mom she is to spiders in the garage) and superheroes in strange new worlds which she writes into screenplays that have landed her a manager and multiple finalist spots in prestigious screenwriting contests including in the Final Draft Big Break Top 3. This copywriter by day is ready to make her nighttime screenwriting cape a full-time gig.
---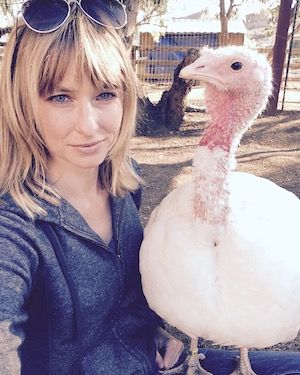 Magdalena Michalowicz has written everything from TV to narrative games to YA novels. She splits her time between Salt Lake City and LA and when not in front of the computer, is usually swimming or running.
---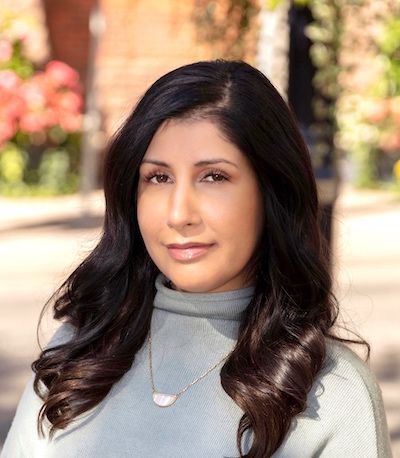 Romi Moondi: I've never thought of words as only functional (despite what public education blandly tried to tell me). To me, words have the power to take on a lyrical quality, even when they're simply explaining possible side effects of heartburn medication. So whether the words I write form advertising taglines or fictional books and screenplays, I will travel to the ends of the vocabulary earth to find a melody. So … let's dance? (I knew this bio would end on an awkward note.)
---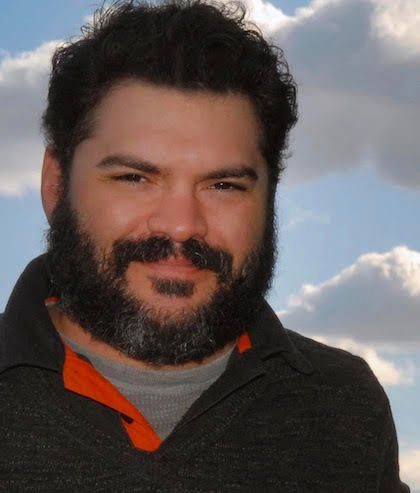 Kevin T. Morales is a Latino filmmaker from California now living in New York. His film "Generation Wrecks" won the Audience Award for Best Narrative Feature at Florida Film Festival in 2022. He has directed over 30 professional plays and musicals regionally and Off-Broadway, had 7 original plays and musicals produced. He has been involved in theater, film and television production since graduating NYU. He has directed Entertainment for the NFL and has numerous television and film projects in development with various companies. He is repped at MSW.
---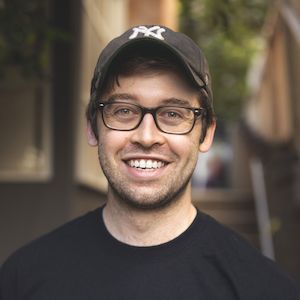 Zack Morrison is a writer/director from New Jersey. His short musical Everything's Fine: A Panic Attack in D Major won the Television Academy's student Emmy Award for Best Comedy Series in 2019, and he is the creator and host of the crowdsourced YouTube variety show, We Have A Show. Zack has a MFA in television writing from Columbia University, is a proud Rutgers alumnus, and previously worked as a writer's assistant in late night comedy. He is currently quarantining at his parents' house, and is already aware that his name is similar to a trash character from a 90's sitcom.
Site | X | IG  | YouTube | Vimeo
---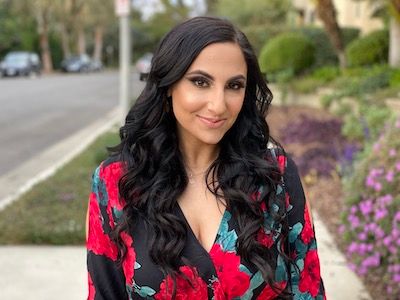 Allison Norlian is a three-time Emmy-nominated journalist with a decade of experience in media who has covered major national stories like the aftermath of the Charlottesville 'Unite the Right' rally and President Trump's "travel ban" in the Fourth Circuit Court of Appeals. Allison began her career as a television reporter before switching to digital journalism; she has created columns for ForbesWomen and Final Draft, and has also been published in Business Insider and The Huffington Post. Allison also recently co-founded a production company where she focuses her work on telling unique and unheard stories about underrepresented populations.
---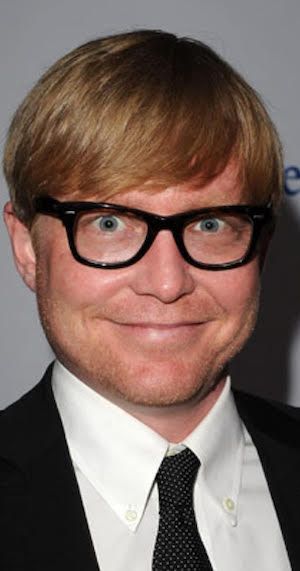 Mike O'Connell is writer, actor, comedian and musician who has starred in Funny People, Patriot on Amazon, and The Living Wake which he also wrote, scored and produced. He lives in Los Angeles with his 13 Cabbage Patch Kids and thanks you for reading his bio.
---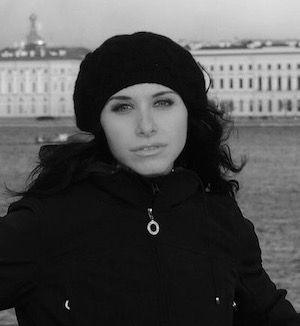 Chantelle Aimée Osman (she/her) is the editor of Agora Books, an award-winning imprint focusing on socially and culturally unique crime fiction and horror from publisher Polis Books. Since its founding in 2019, Agora titles have won three International Latino Book Award medals, been nominated for Edgar, Dagger, Anthony, Strand Critics, Macavity and Lefty awards, and been featured in NPR, The New York Times, The Los Angeles Times, The New York Post, The Los Angeles Review of Books, The Chicago Tribune and Entertainment Weekly. She was named a Publishers Weekly Rising Star honoree in 2020, she is also a professor at the LIU Brooklyn Polk School of Communication MFA in Writing and Publishing, an instructor at the Virginia G. Piper Center for Creative Writing, Authors at Large and LitReactor. The former editor-in-chief of RT Book Reviews Magazine and a freelance editor for over 10 years, and has been a judge for the Phoenix Film Festival, International Thriller Awards and the National Association of Hispanic Publication's José Martí Awards. Chantelle is the author of the non-fiction series on writing The Quick and Dirty Guides To…, has published numerous works of short fiction, and served as the editor of multiple anthologies, including the upcoming Jewish Noir, Volume 2 from PM Press. She hosts the Words of Prey podcast through the Pipeline Artists Network.
---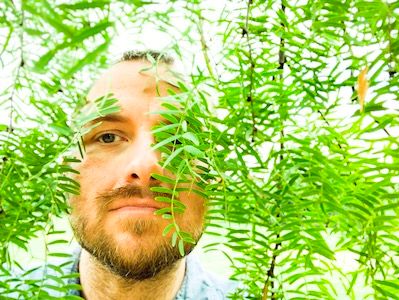 Nathan Patton is an award-winning writer and artist, and a graduate of the Michener Center for Writers. His works have been published by McSweeney's, Kerouac's Dog, and the Malahat Review. Though he grew up in rural Arkansas, he currently lives in Austin, Texas. He is allergic to dairy.  
---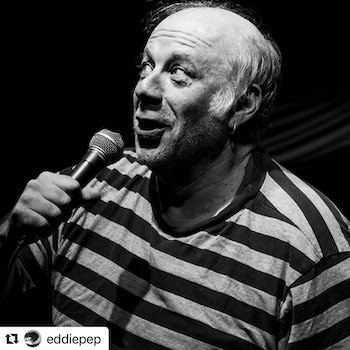 They call him the Bitter Buddha, comedian Eddie Pepitone is a master of the dark art of comedy. Hailed as a modern day cross between Jackie Gleason, Don Rickles and Eckart Tolle. Eddie is a force of nature on stage, switching between social rage and self-doubt. His shows are an energetic combo of calm and chaos, blue-collar angst and sardonic enlightenment. Few comedians working today channel the power of the rant better than Eddie Pepitone. In addition to his regular stand-up shows, Eddie is stand-out comic/character actor. Beginning in NYC's improv/sketch scene, and continuing on to recurring roles on "Late Night with Conan O'Brien." Eddie has also appeared on numerous comedy TV shows, including "The Life and Times of Tim," "It's Always Sunny in Philadelphia," "The Sarah Silverman Program," "Jimmy Kimmel Live," "Last Comic Standing," "Chappelle's Show," appearances on "Bob's Burgers," and he's a regular on Adult Swim's "Your Pretty Face is Going to Hell." Fans also might recognize Pepitone from his role in the hit comedy Old School or from his multiple award-winning short, Runyon: Just Above Sunset, co-written by his wife, Karen Simmons.  
Site | X | Facebook | IG | Podcast | Web Series
---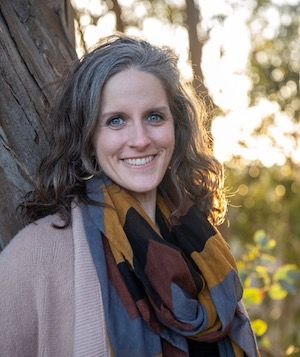 Zoe Quinton: My father was a professor of religious studies, and my mother is a New York Times-bestselling mystery author, so storytelling is quite literally in my blood. I received my Master's degree in international history (which, in hindsight, is all stories) from the London School of Economics in 2005, then went to work with my mother. I started by doing her social media marketing, then a few years later, I took over her agenting as well. Based on these decades of experience, I founded my freelance editing and publishing consultancy business in 2017.
---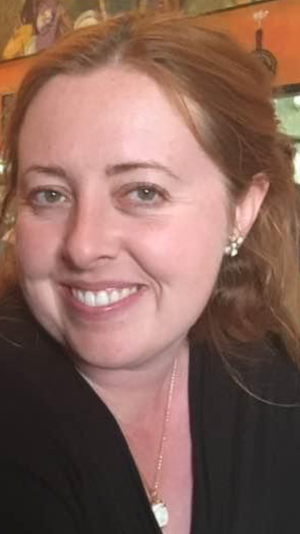 Mara Raden is a pen for hire, educator, and ghostwriter. She specializes in mentoring writers in narrative storytelling, world-building, and the truth. Mara's personal work includes essays, articles, script doctoring, and novel development. A current focus is the development of her writing collective Planet Mars Press, and serialized science fiction and ghost stories.
---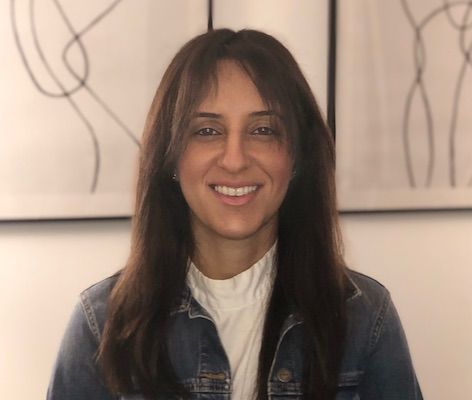 Born and raised in Italy, Anna Rahmanan is a New York-based writer and editor covering all things culture, entertainment, food and lifestyle for publications like Time Out New York, Huffington Post, Tablet, Newsweek and Bon Appetit, among others.
---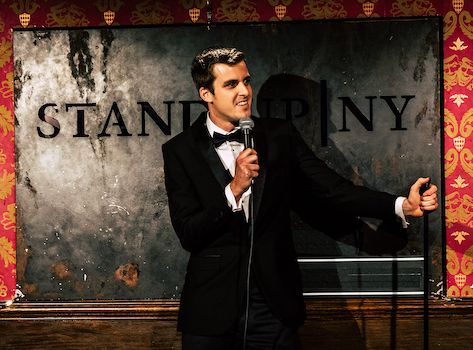 Bret Raybould is a New York City comedian with an ever-expanding BCU (Bret Cinematic Universe). In November of 2020, he released his debut hour comedy special "Bret Raybould Retires From Comedy." The accompanying comedy album version of it debuted at #1 on the iTunes comedy charts and had its worldwide premiere on SiriusXM's premier comedy channel RawDog Radio. He also was the first comedian ever to release a Mandarin dub of his hour special, which can be viewed here. After his comedy retirement, he briefly pursued a career in singing, and promptly released a jazz record entitled "Bret On Bublé." As its name suggest, it is a cover album of Michael Bublé songs, which Bret says he made "as both a tribute and a challenge to the great one … My way of saying 'I respect what you've built' but also 'I'm coming for your throne.'" The record went #34 on the jazz charts. (He has since unretired and is, once again, at work on the Sisyphean slog that is stand up comedy.) Bret Raybould is also The World's First Publicly Traded Comedian. With the issuance of his own publicly traded cryptocurency–BretCoin–and the launch of his own trading platform—BretTrade.com—fans are invited to "put their money where his mouth is" and invest in the upstart comic.  He is the host of two (count 'em two!) podcast. The first—Just The Plugs—is a podcast devoted solely to the art and commerce of plugging. Each episode Bret has a guest on to plug their Twitter, Instagram, podcast, whatever, and then he promptly wraps up the show. The second—Oh Dear—is a podcast focused mainly on bantering about current pop culture and toeing the line between what you can and can't say. He has some credits, too.
---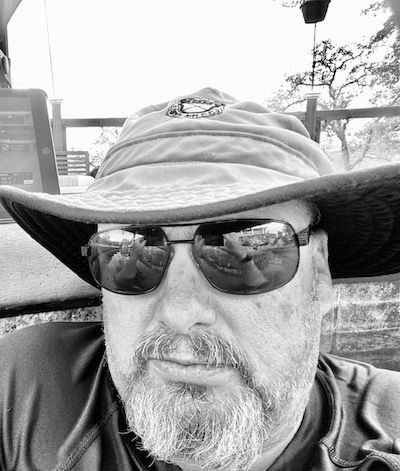 Doug Richardson's third grade teacher, Mrs. Dalrymple, wrote that "Doug has difficulty with authority and following instructions." Doug cut his teeth writing movies like Die Hard 2, Bad Boys, Hostage, Money Train, and Welcome to Mooseport. His nine novels cover a landscape of deadly behavior from Boston to Washington DC to Texas as well the morally suspect landscape he calls Luckyland--aka Los Angeles—the city of Doug's birth and where he lives with his wife, two children, four big mutts, and the dead body he's still convinced is buried in his San Fernando Valley backyard. Invited guests are strongly encouraged to bring their own shovel.
---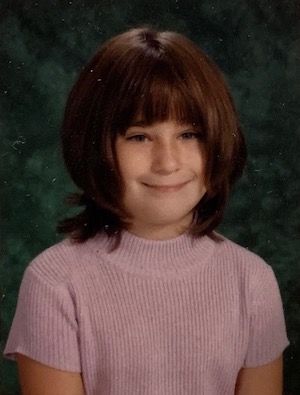 Sommer Rusinski is a writer and filmmaker from Long Island, NY. Sommer's screenplays have been finalists for Script Pipeline, Black List Labs, and Sundance Episodic Labs. Her short films have been official selections and garnered awards at festivals all over the world, including the Edinburgh Fringe Fest. Sommer is an IATSE production worker living in Brooklyn who, famously, crushes the Times crossword daily.
---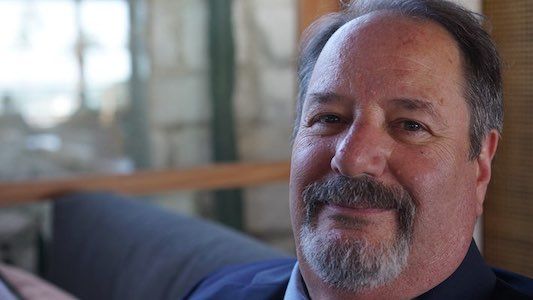 Bob Saenz is a screenwriter living in Nashville, with 17 credited produced films. Works include the comedy, Extracurricular Activities, Help for the Holidays, Rescuing Madison, A Christmas Star, The Right Girl, Sound of Christmas, "Church People, The Christmas Yule Blog and The Farmer and the Belle. He regularly does rewrites and polishes on film and TV projects for Producers and Production Companies. He speaks and teaches at Film Festivals and Writer's Conferences across the country and is the author of the popular screenwriting book, That's Not the Way It Works: A Non-Nonsense Guide to the Craft and Business of Screenwriting.
---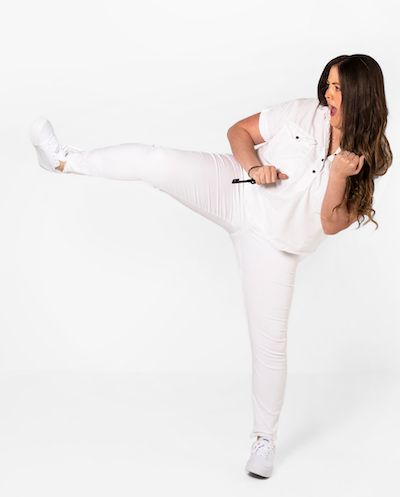 Ruth Sabin's career originated on set. As one of the few female cinematographers in the Texas Indie scene, Ruth crewed, DP'd and lit dozens of short films and docs across the southwest, including the feature films Endings (2010) and Where We Started (2013) by award-winning director Christopher J. Hansen. Selected to represent her university, Ruth competed in several film festivals throughout her college career and won the New Orleans Pitching Contest (2012), earning financial support for future projects and invaluable experience in the art of pitching, which she has used in support of other writers in their own written and verbal pitches. After earning an MA in Film & TV, Ruth moved to Los Angeles and picked up the screenwriting side of the entertainment industry. Ghost-writing content in the sci-fi genre was the first step in that transition—networking in small writers' groups and events for gigs. That networking grew into a sincere appreciation for the writing community and all the support it offers, a career of over 1700 creative consultations with writers and an ongoing creative executive role at Pipeline Media Group. In a recent relocation to Atlanta, Ruth followed the trend of writers having access and opportunity in the entertainment world despite being located outside of Los Angeles. Her current writing ambitions have taken a new turn into children's books and animation. Another step in a wildly fun and eclectic journey in the visual arts.
---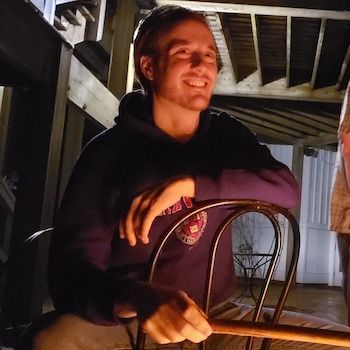 Spike Scarberry is your typical cis-gendered modern male who likes NFL Football, UFC fights, scented candles, broadway musicals, and ballroom dancing. He fell in love with cinema at the age of six and spent almost a decade working behind the scenes in the movie industry. After spending time at an agency, production company, and TV network, he left the politics of Tinseltown behind to focus on his passion: helping young scribes tell more dynamic stories. He founded Gatekeeper Storytelling in 2019 and works as a teacher and coach to writers of all ages, types (novel, screen, etc), and experience levels.
---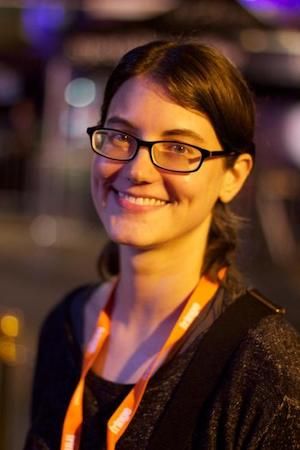 Julie Seabaugh is an award-winning comedy journalist who has covered the art form for The New York Times, Rolling Stone, The Hollywood Reporter, Variety, GQ, Playboy, The A.V. Club, Vulture, and numerous other outlets. Her coverage of modern roasting culminated in the 2018 book Ringside at Roast Battle: The First Five Years of L.A.'s Fight Club for Comedians.  She produced/hosted 2020 SiriusXM special Hope on Top: A Mitch Hedberg Oral History and is producer/co-director of 2021 Vice feature documentary Too Soon: The Healing Power of Comedy After 9/11.
---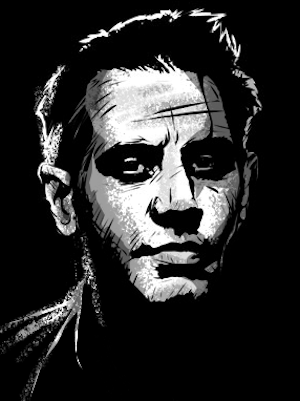 Graham Sisk is a graphic artist residing in Ann Arbor, Michigan, with his wife, Denise, and border collie, Max. His extensive background in illustration, graphic design, education, and painting inform his work, which takes inspiration from Sumi-e, expressionist painting, comic art and noir. He has worked as an illustrator and designer with such clients as Pipeline, IRide Bicycle Co., and Wyvern Games.
---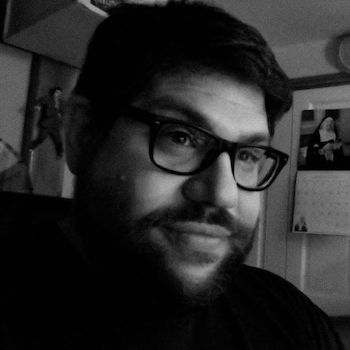 Binge eating gadfly Jay Thornton has been many things in life, among them: a hoodrat, a military brat, a veteran of the United States Air Force, a tracker of NASA space trash and satellites on a remote volcanic island, a drunken, drug addled Bukowski-inspired factotum and now, for the past decade, a professional storyteller across multiple mediums alongside his brother Chris (the better half of "Them Thorntons"). They've written for movie stars in Hollywood, broken story with international directors in ancient cities abroad, sold TV pitches, made a few of those "lists," and written and directed the challenging, polarizing micro-budget horror film Cactus Jack (major trigger warnings apply). They've penned the first two books of a dark, literary fantasy novel series called Reapers, and will be soon embarking on a gonzo CIA conspiracy mindmelter graphic novel. You can catch Chris and Jay chopping it up over movies, art, and human life in general on their podcast Hard Out, a 60-minute ticking time bomb of a show that terminates by way of an obnoxious "game over" buzzer at exactly the hour mark—even if a guest is in mid-sentence. Repped at UTA and Rosa Entertainment.
Site | X | YouTube | Facebook | IG
---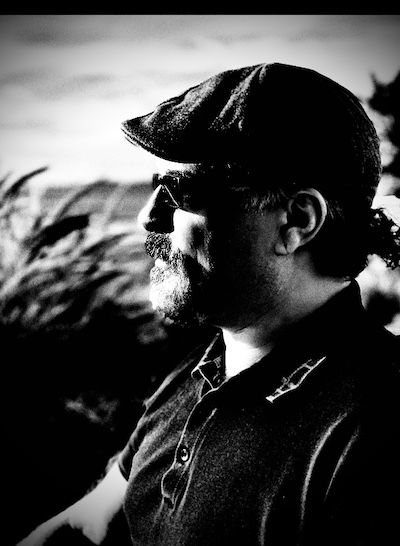 Scott Sanford Tobis is a screenwriter, podcast contributor, videogame writer and LA Weekly nominated playwright (an award he proudly lost to the late Ray Bradbury). In addition to writing for film and television, he crafts articles for a number of magazines, and is currently working on a vaguely-autobiographical (a term he just invented) TV series, entitled Unmoored. He is endlessly fascinated by the human condition and remains cautiously optimistic in a world that doesn't exactly engender optimism at the moment. That said, he is fully optimistic that he can be reached at blankcanvas@gmail.com.
---
Melissa Turkington is an L.A.-based writer, director, poet and sleep-deprived single mom with a BA in film production and a useless M Ed. She won the UCLA Nate Wilson Award in 2017 and the Austin Film Festival Drama Teleplay Award in 2020. In addition to her day job in academia, she freelances as a story analyst. She's been featured in Deadline and GOOD Magazine as well as her tiny hometown newspaper (Guess which one her mom cares about). Someday she will own a bulldog and her life will be complete.
---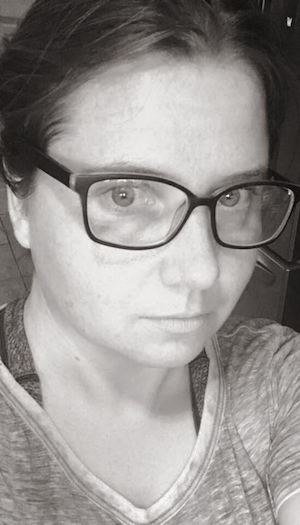 Kay Tuxford is the writer of The MisEducation of Bindu, executive produced by the Duplass Brothers.  A graduate of Chapman University's Screenwriting MFA program and a Knott Scholar, Kay's writing placements and wins include Austin Film Festival, the Nicholl Screenwriting Fellowships, and Script Pipeline. Straddling the analytical and the creative, Tuxford graduated in 2002 from Northern Arizona with a degree in Biology and a minor in Chemistry before transitioning into filmmaking. Her emphasis focuses on outside-the-box roles for women and members of the LGBTQIA+ community. She is loved by her family and probably only just tolerated by her cat.
---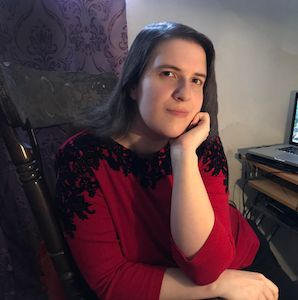 Hilary Van Hoose writes TV for both the young and the young-at-heart. Her specialty? Optimistic genre stories exploring themes of found family. Since studying film in Paris and at UC Santa Cruz, subsequently earning her MFA in Film & TV Production from USC, she's worked as a screenwriter at TeamTO, Nickelodeon, and more. Hilary is also a journalist, writing for Animation Magazine, The Valley Star, and others. Currently a Children's Media Association mentee, she was recently an NBC Launch TV Writing semifinalist, Women in Animation mentee, Stage 32 Sci-Fi/Fantasy Screenwriting winner, AFF finalist, and Fellow in the RespectAbility Lab for Entertainment Professionals.

Site | X
---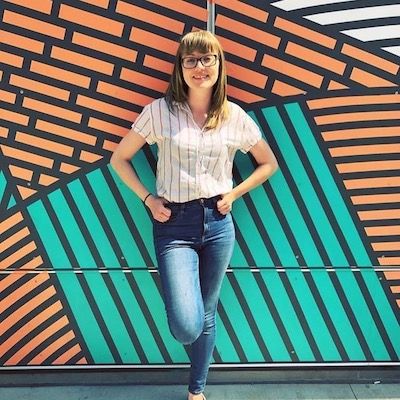 Teresa Warner is a screenwriter based in Austin, Texas.  She has a background in history, but after taking a Screenwriting elective in ungrad, she found herself on the perilous journey to film school. Honing her craft at the University of Texas, she proudly writes YA dramedies not tragedies.  In the coming year she hopes to direct her first short which is based on her unfortunate dating mishaps involving her dead parents.
---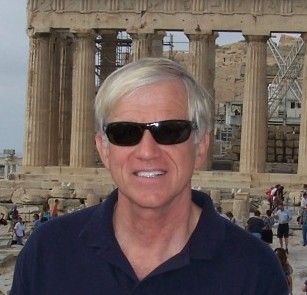 Craig Weeden – MA English, MFA Creative Writing – writes solo and with comics legend Jimmy Palmiotti. They're adapting Jimmy's graphic novel QUEEN CRAB into a TV series for MiLa Media. Their graphic novel KILLING TIME IN AMERICA was published by PaperFilms. FANTASIMA is due out in 2021. Solo, Craig's wrapping up an action thriller for Leigh Simons Productions. His crime thriller DIAMOND PAYBACK was optioned to Emmett Furla Oasis Films. Over a hundred of Craig's poems, stories, and articles have appeared in such places as The Southern Poetry Review, New Orleans Review, Mike Shayne Mystery Magazine, and Tennis.
Site | Facebook | X | IG | Author
---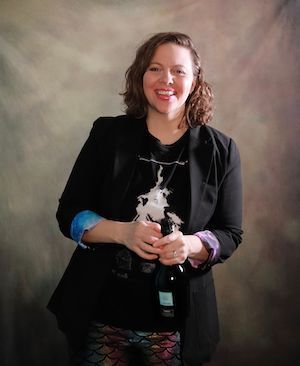 Karin Partin Wells is a screenwriter, filmmaker, and development exec at Script Pipeline. She's been a screenwriting consultant since 2014 because she enjoys endlessly talking about writing and helping writers. Her expertise is structure because it's something that can be solved within the art of storytelling. Karin's produced writing includes the horror feature Epitaph and a comedy web series The Creature: Deleted Scenes. Karin won best comedy at HBO's Catalyst Festival, has three upcoming features and a TV series in development. Karin's writing most often finds itself in a party setting and her web series I Party drops in summer 2021.
---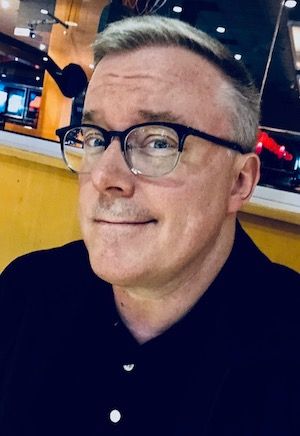 Jeff York is an optioned screenwriter whose scripts have placed in the finals of over 60 contests. He's won a number of them too and has had four scripts optioned. Most recently, he's worked with two Netflix producers in the development of five different television programs. He's also a certified film critic on RottenTomatoes.com, has his own site TheEstablishingShot.org that's read in 27 countries, and is a charter member of the Chicago Indie Critics. Jeff comes from the world of advertising and journalism, and he's also an illustrator whose work has appeared in hundreds of periodicals including Playboy, the Chicago Tribune, and W magazine. Jeff hosted the weekly screenwriters' podcast "Page 2 Screen" for the International Screenwriters Association for three years. He's also a SAG-AFTRA member, an award-winning caricaturist, and last, but not least, an impassioned cat lover.
---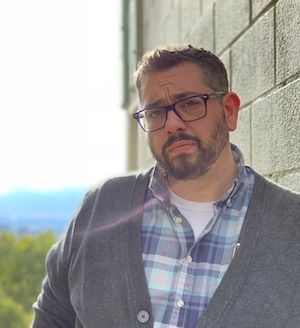 Bryan Young (he/they) works across many different media. His work as a writer and producer has been called "filmmaking gold" by The New York Times. He's also published comic books with Slave Labor Graphics and Image Comics. He's been a regular contributor for the Huffington Post, StarWars.com, Star Wars Insider magazine, SYFY, /Film, and was the founder and editor in chief of the geek news and review site Big Shiny Robot! In 2014, he wrote the critically acclaimed history book, A Children's Illustrated History of Presidential Assassination. He co-authored Robotech: The Macross Saga RPG has written two books in the BattleTech Universe: Honor's Gauntlet and A Question of Survival. His latest book, The Big Bang Theory Book of Lists is a #1 Bestseller on Amazon. He teaches writing for Writer's Digest, Script Magazine, and at the University of Utah.