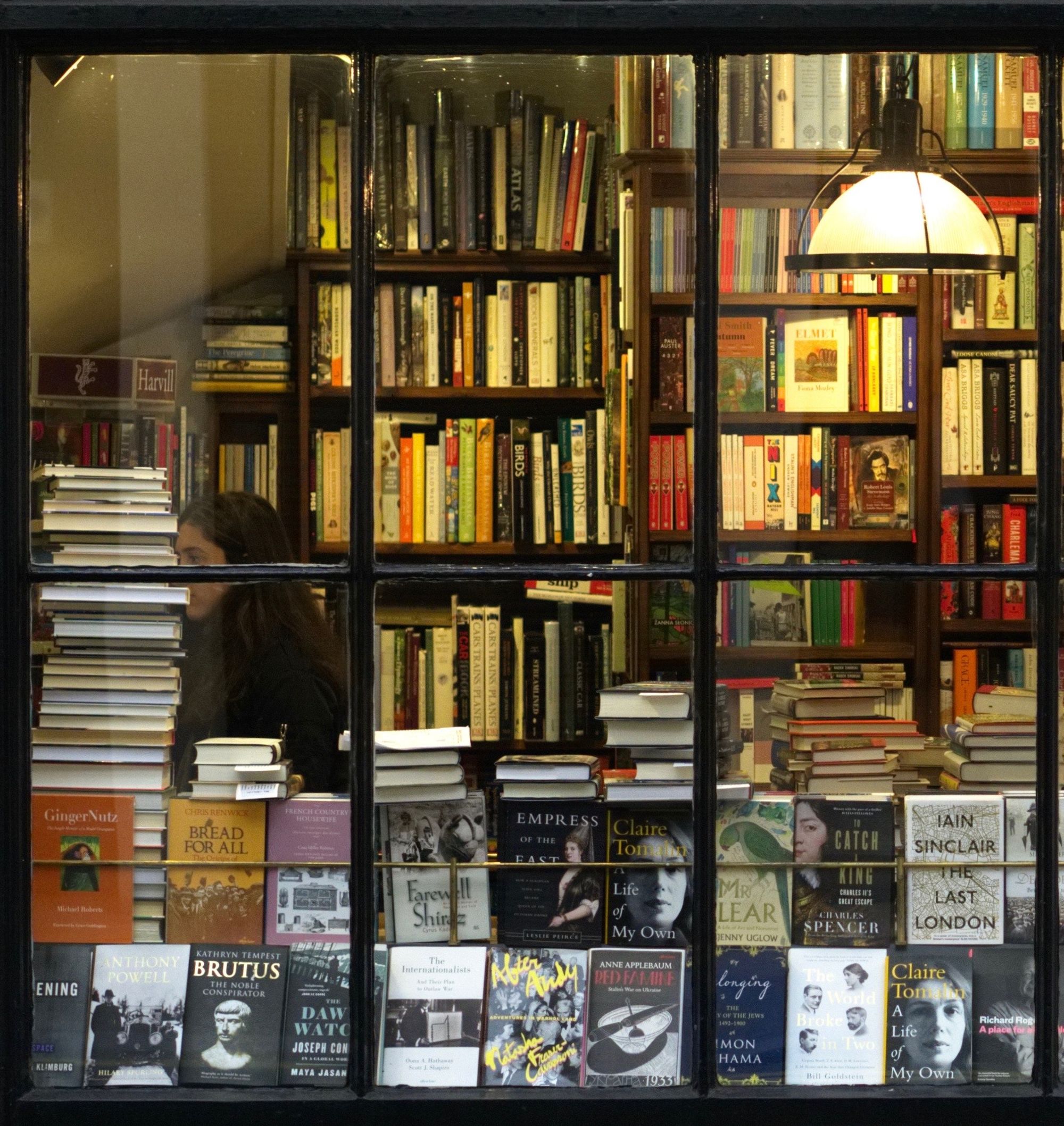 Big-Picture Ways to Think About Marketing Fiction, Part 1
You may have heard that to get a publishing contract for your novel you need a platform. A built-in audience of fans and supporters on social media and your own email lists just waiting to shell out for your literary masterpiece. Tens of thousands will do. Hundreds of thousands preferred. Never mind that you may just be starting out.
Where are these advance fans supposed to come from?
If you don't have them now, fans, and the platform they ride in on, will come over time, but it's not easy and the solutions are not obvious. The sad conclusion I've come to after 27 years as an indie book publisher is that customized marketing on a book-by-book, author-by-author basis may be most authors' and publishers' best shot at capturing hearts, minds, and eyeballs.
But just because there are no simple formulas, doesn't mean there aren't shortcuts. One category of shortcut I've discovered that authors can turn to are big-picture ways to think about marketing.
Here are four of my favorites that I'll cover in this four-part series:
Maxing out all the themes
Vitamins, spaghetti, and ships
Unexpected places your readers spend money
Analyzing one's own reading and book-buying habits
Part 1—Maxing Out All the Themes
Mining your book's themes for all they're worth is one faster way to optimal sales and visibility. First, draw out as many themes from your novel as possible in these four groupings:
Broadest theme: This is likely your book's biggest genre, format, or setting. Mystery, sci-fi, romance, YA, graphic novel, the American South, Siberia, etc.
Primary themes: These are the more specific themes of your book and they will be other top sources of promotional inspiration. Prominent features of your main characters (Lakers fans, archaeologists), eras (Civil War, Civil Rights), settings (Cape Cod, Cape Canaveral), etc.
Tangential themes: These are the deeper, related themes you can tease out of your primary themes, other places you can turn to connect with others for attention and sales. In addition to Civil War buffs, a novel set in the Civil War may appeal Abraham Lincoln fans, military history aficionados, and general readers of early American history.
Tangents may go broader (not just dogs, but all animals) or narrower (not just dogs, but working dogs) within a niche. They may pull out the most popular person or sub-themes of a topic. One book about Carl Sandburg's film reviews during the silent film era, also got mileage by focusing on Charlie Chaplin, silent film actresses, and old movie house organs/organists.
For your purposes, think broader, narrower, lateral, and name-brand people, eras, and movements.
Now that you've gathered your themes, max out all the ways to connect with others, share and delight in the themes, and promote and sell your book:
Social media. What elements of your themes work best for the social media platforms where you're active? Where and when will you be doing visual and viral things around your themes as an author—while writing, in the middle of the process, after the book is out? Connect with individuals and organizations around your themes and delve into the ways you can delight in this mutual interest.

Book parties. Never pass up the chance to launch your book with a party or series of parties connected to your book's obvious themes. I launched my best-selling book ever, Chicago Haunts, in a haunted bar and threw theme parties from then on out. Theme events are more likely to draw guests, animate the crowd once they arrive, and attract local press coverage. The optics are usually better for social media — your own and what you can inspire your audience to produce.

Non-bookstore stores. Get inside all the nooks and crannies of your customers' minds and figure out where they go on a day-to-day basis where they can stumble upon your book. Non-bookstore outlets where I've sold more books than at bookstores include: gift shops (stand alone, in museums, at historic sites, at tourist traps, police and firefighter gifts), women's clothing boutiques, consignment shops, ethnic grocery stores, bars, bike shops, toy stores, and art galleries.

Volume sales. Where can you sell books a dozen, 50, 100, or 1,000 at a time? Can you partner with a suitable organization ahead of time in a way that can sell more books or provide some early financing? Does a jewelry store want to sponsor your romance novel? Can you sell hundreds of copies of your police procedural to an annual FOP event? Other actual volume sales customers that might spark an idea for you: large speaking events, workshops funded with government grants, institutes and professional organizations, realtors for closing gifts, conventions, convention goodie-bag vendors.

Your events and other people's events. Where can you do theme-related events? Start by running through lists of libraries, historical societies, clubs, organizations, professional societies, schools (grade to grad), tours, bookstore/gift store events, at bars, restaurants, nightclubs, and booths (festivals, conferences, trade shows, conventions). Similarly, where are other people holding events that you can latch on to, either by selling your book at their event or by having them sell it without you being present? Note for your events and other people's events: collect names for a mailing list, share your social-media handles, take and share photos, ask for online reviews and referrals for other events.

Your classes and other people's classes. You are presumably an expert of some degree in your book's topic and/or related skills that you can share with others. As with many events, you are not just selling books to/at your classes, you should be making money from giving the class or workshop. ABC. Always Be making Connections. How can other people, whether they teach kids, teens, college, or adult-ed classes, use your book with their students? Classes move multiple copies of your book at once.
Part two, "Vitamins, Spaghetti and Ships," ...
Photo by Artem (Pexels)
Learn more about indie book marketing with our Symposium session by Leila Siddiqui, a book marketer at Simon & Schuster—Marketing for Indie Authors.