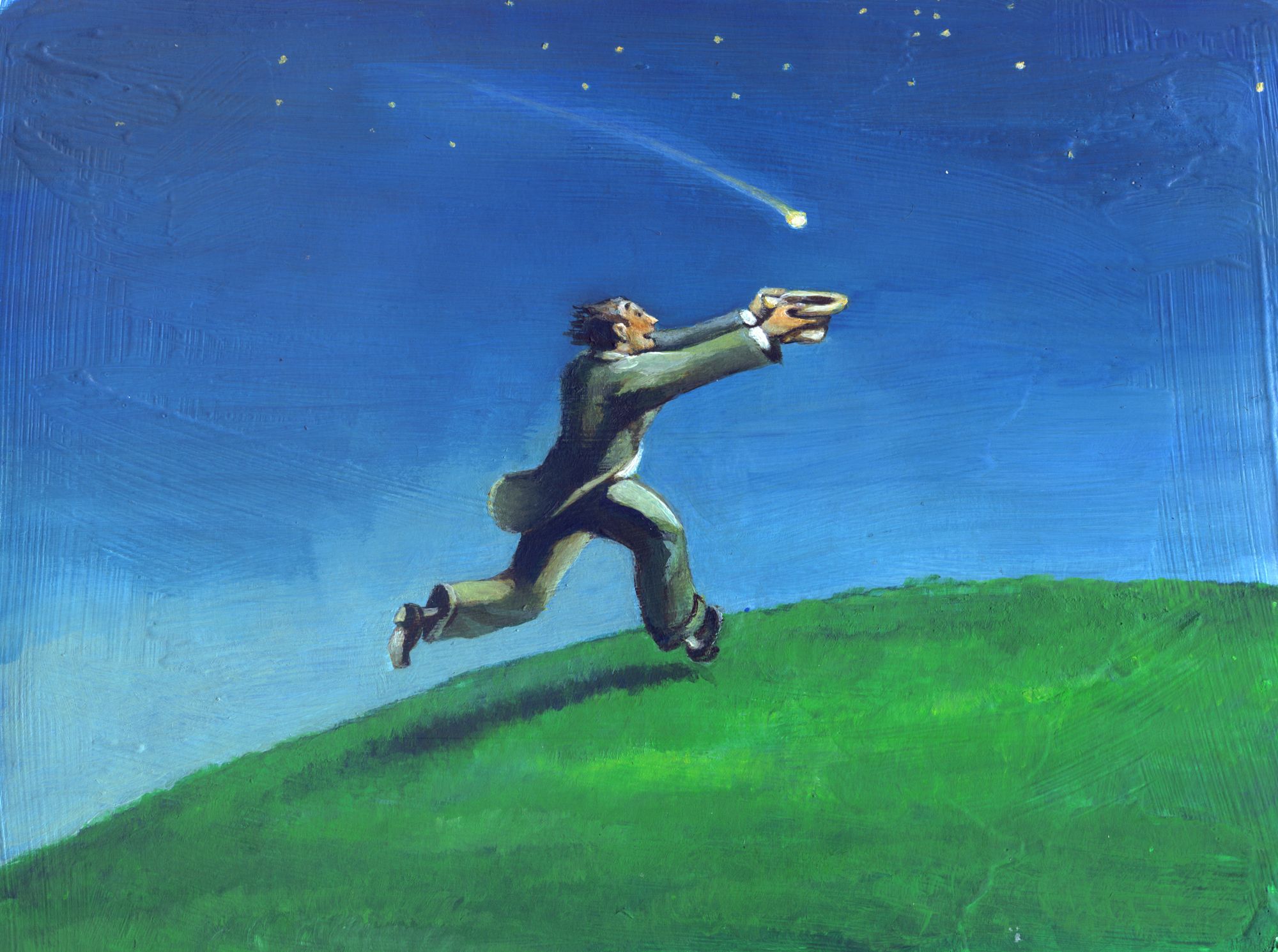 Survival Jobs: The Emerging Writer's Dilemma
Waiting for the big break into the writer's room. Waiting to sell or option a project.
Waiting. Waiting. Waiting.
Well, while waiting, the golden question is, "How do I make a living wage?" More so, how do I make a living wage that doesn't take me too far away from my craft.
Well, I'm no guru, but I can share what I've done in hopes that it encourages and enlightens you on how to make money while fostering industry connections until you become a working screenwriter.
Full transparency, what helped me in my journey within my first three years of being in Los Angeles, CA was the safety net of being a film school student at Loyola Marymount University. I was in a three-year screenwriting MFA program, which meant I had three years to network with fellow film school students across multiple universities, land internships that expanded my creative community, all while receiving financial aid assistance. Since most internships require that you be a student, I used this time to land an internship with The Television Academy Foundation in the development scripted category. After my second year of school, I landed an internship with Creative Artists Agency. Both internship opportunities opened doors for potential full-time opportunities upon graduating film school. Film school is an option, but trust and believe it does come with a high price tag.
I get it, film school is not for everyone, so let me share some other tips that I've used since graduating. I have nothing against waiting tables, finding a desk job, or driving Uber Eats. I've done two out of the three. But I knew that after film school I wanted jobs that would keep me within the energy of the entertainment industry. So, I looked around to find Production Assistant jobs on sets: scripted, unscripted, and live events. I asked every person I knew in the business if they had job leads, I researched jobs on staffmeup.com and LinkedIn, and I received job search counseling from the career coach at my university. Low and behold, this landed me a job working on the Primetime Emmy Awards.
Now, this is when the real work began because I told myself, this experience must lead to the next job.
I focused on being the best at every task, even if it was taking out trash. I made sure to introduce myself to every department head. And most importantly, everything I did, I did with a smile. This led to jobs working the Oscars, Grammys, The Little Mermaid Live on ABC, ViacomCBS Dating Shows, and the BET Awards across multiple departments. One Production Assistant job opened the door to all the others.
Okay, okay, okay. I'm listening. Film school is not for you. And, you're having a hard time finding a Production Assistant job. Well, the third thing I did was sign up with temporary agencies that staff entertainment industry jobs. Many people fail to realize that there are multiple jobs at companies where they hire a temporary employee through an agency and then bring them on full-time after they've done great work while staffed on their temporary assignment.
Think about it. Hiring a temporary employee is beneficial for a company and for you. If a company hires a temporary employee, they don't have to spend extra time searching for a new hire. And the company doesn't have to spend extra money training someone new. For you, as the temporary employee turned new hire, you get a job in the industry.
Even if you decide that you don't want to take the full-time job after a temporary assignment, you still expand your relationships within that company! As you know, people in the industry are always moving around. So, as a temporary employee, you could very well be working for someone who could end up being the future head of scripted series or development at a major studio.
For entertainment industry temporary agencies, you can search: ActOne Entertainment Staffing, Hollywood Staffing, and the Comar Agency, to name a few. If you are in states outside of California, I would search for your local agency that staffs entertainment industry jobs.
Keep in mind, if you do find yourself driving Uber Eats, working at a coffee shop, driving Lyft, be encouraged to know that you can establish great relationships connected to the business in any job, especially in cities like Los Angeles.
Wherever you work, build on those relationships because we are all one relationship away from our lives changing for the rest of our lives.
Happy Hunting!
*Feature Image: "My Lucky Star" by Cristina Bernazzani (Adobe)