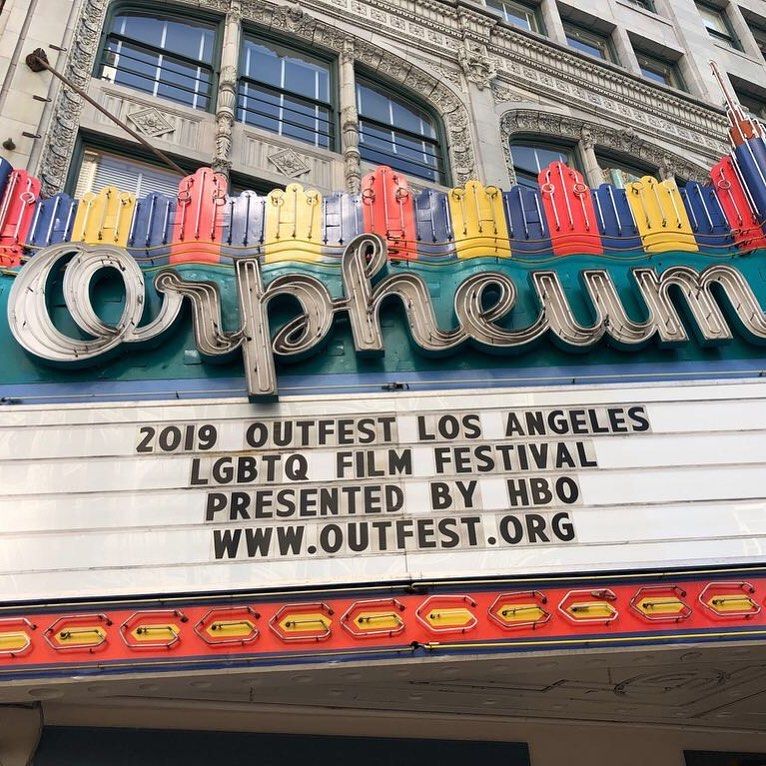 What Festival Programmers Want You to Know
This article originally appeared on Seed&Spark.
Film festivals are a vital part of the independent creative ecosystem. Our team at Seed&Spark has had the opportunity to attend hundreds of film festivals—as filmmakers, serving as jurors and programmers and teaching our workshops and over the years, we've had conversations with hundreds of programmers from festivals of all sizes. And we noticed something: festival directors and programmers are just as passionate and dedicated to films as the filmmakers themselves. But filmmakers primarily regard them as key gatekeepers in the journey of seeking and building an audience.
In reality, programmers are pulled in a lot of directions: they love films and filmmakers and want to shepherd their journey out into the world; they have ideas about how to serve the tastes and also expand the minds of their own communities through the films they program; and since they are primarily non-profit entities, they have a mission they must serve in order to secure the funders that make their existence possible. Because amazing sites like Film Freeway have made it almost frictionless to apply to festivals, filmmakers are more inclined to use the "spray and pray" method of applying to festivals—applying to a lot of festivals hoping some will bite. That means that these days, small film festivals with just two year-round employees are getting 3000+ submissions. That's a lot of hours of content to screen for very small teams (who also have to organize the entire festival), and you can imagine that trying to write thoughtful responses for every rejection is a huge challenge. Because festivals serve a lot of constituents—their mission, filmmakers, funders and community—not every festival is for every film.
It's vital that every constituent in our ecosystem understands one another to the best of our abilities so that our actions—how we fund and make our films, how we approach festivals, how we approach distribution—support the healthiest possible ecosystem, so we compiled this short list of tips for filmmakers to responsibly approach festivals:
Decide what you want from a festival.
Are you looking for a strong distribution/sales market? Do you want to network with other creators for your next project? Are you looking for strong educational programming? Are you looking to connect to audiences you would never otherwise meet? Are you set on qualifying for an Oscar? (Did you even know festivals could help you do that?) What does a successful festival run look like to you? Your goals and what success tangibly looks like are the driving forces of your festival strategy, including which festivals you submit to, which you attend and which you decide to pass on (this time).
Make sure every festival you apply to programs films like yours.
Read the mission of the festival or arts organization that hosts it and their curatorial guidelines, and look at past programming before you apply. Most festivals list the previous year's lineup on their site. If you don't find it there, a good ol' google of the festival and the year you're looking for will typically turn up press from previous years, especially via local publications as well through the festival's social media. The Film Festival Database can help.

Once you have a list, compare the subject matter, style and production value of their programming to your film. Some festivals are open about what percentage of their programming comes from submissions. For features, note what percentage of selections have recognizable actors and/or producers. Festivals need some of those bigger anchor films as their own calling cards to draw wider audiences—and this is a tactic they often use to draw wider audiences for the less well-known films they program. So don't be discouraged when you see a few films at a regional festival that have played at Sundance beforehand. It's a tactic to impress funders and draw audiences—which is how festivals can make space for more films.

Whether your film is the right fit for the festival will be clear pretty quickly. Similar to what we teach in the Distribution Downlow (and yes, a festival is part of your distribution strategy), make an honest assessment of your film and its market value.

This bears repeating: If you apply to festivals willy-nilly, it means you're asking programmers to screen your work even though they may have clearly stated guidelines that would exclude it. That means small festivals especially are drowning in inappropriate submissions. We all need to work to keep the ecosystem healthy, so please respect an organization's stated guidelines by, you know, reading them first. Resist the urge to spray and pray!
Research festivals and look at more than one source.
The lists that come out every year of festivals worth the entry fee can be influenced by paid promotion or personal bias. So, while reading lists and public reviews may be helpful, doing your own research and reaching out directly to filmmakers who have screened in the past is the best way to know if a festival is really what you're looking for.

Probably most importantly: reach out to filmmakers who have been to the festival. Ask about their experience with the screening fees, travel and accommodations, attendance to screenings, educational and networking events, and marketing and PR opportunities. Do they allow you to get audience email addresses at your screenings? Will they share promotional resources with you? Bonus tip: find veteran filmmakers from a particular festival by searching the festival's hashtag, which may surface official selection posts from alumni.
Figure out what your premiere plan is, and plan accordingly.
Many festivals have premiere status requirements. These don't always work in your favor, and sometimes it means making really hard decisions. If you apply and get into a festival with no premiere requirement, but you're waiting to hear from a festival that does have a premiere requirement, you can get in quite a pickle. Please remember: if you are going to turn down a festival acceptance, don't burn the bridge with the programmer who wanted to show your film. Let them know why you're making the decision and how much you appreciate their vote of confidence. You may want to circle back to them the following year!
Let festivals know what you're bringing to the table.
If you have done hard work to build audiences for yourself, your production company or your career, this is a huge draw for festival programmers. If you have ideas about events that can be built around your film (like when the filmmakers behind New Orleans Sazerac organized local bars in Chattanooga in a cocktail taste test competition!), make sure you communicate that in your cover letter. Just like with any distribution partner you might approach, being able to clearly articulate what your film and team can uniquely bring will strengthen your chances of festival acceptance.
See what it's like from the inside
If you have time and inclination, see if you can get on a screening committee at a festival. You will get an inside look at how films get selected. You'll see how a festival programming team has to make hard decisions between films they love, how they make those decisions, and what are the deciding factors in the end. And, you will watch a whole lot of films and see what works and what doesn't, and that will likely make you a better filmmaker.
This list is by no means everything you need to know, and we're constantly engaging our programmer community on social media to learn more ourselves. In fact, something you can do right now is follow some festival programmers on Twitter. That's one way you can begin your research!
Need a hand with crowdfunding strategies? Seed&Spark offers a free 30-minute consultation.
*Featured Image: Outfest Film Festival / Seed&Spark website.