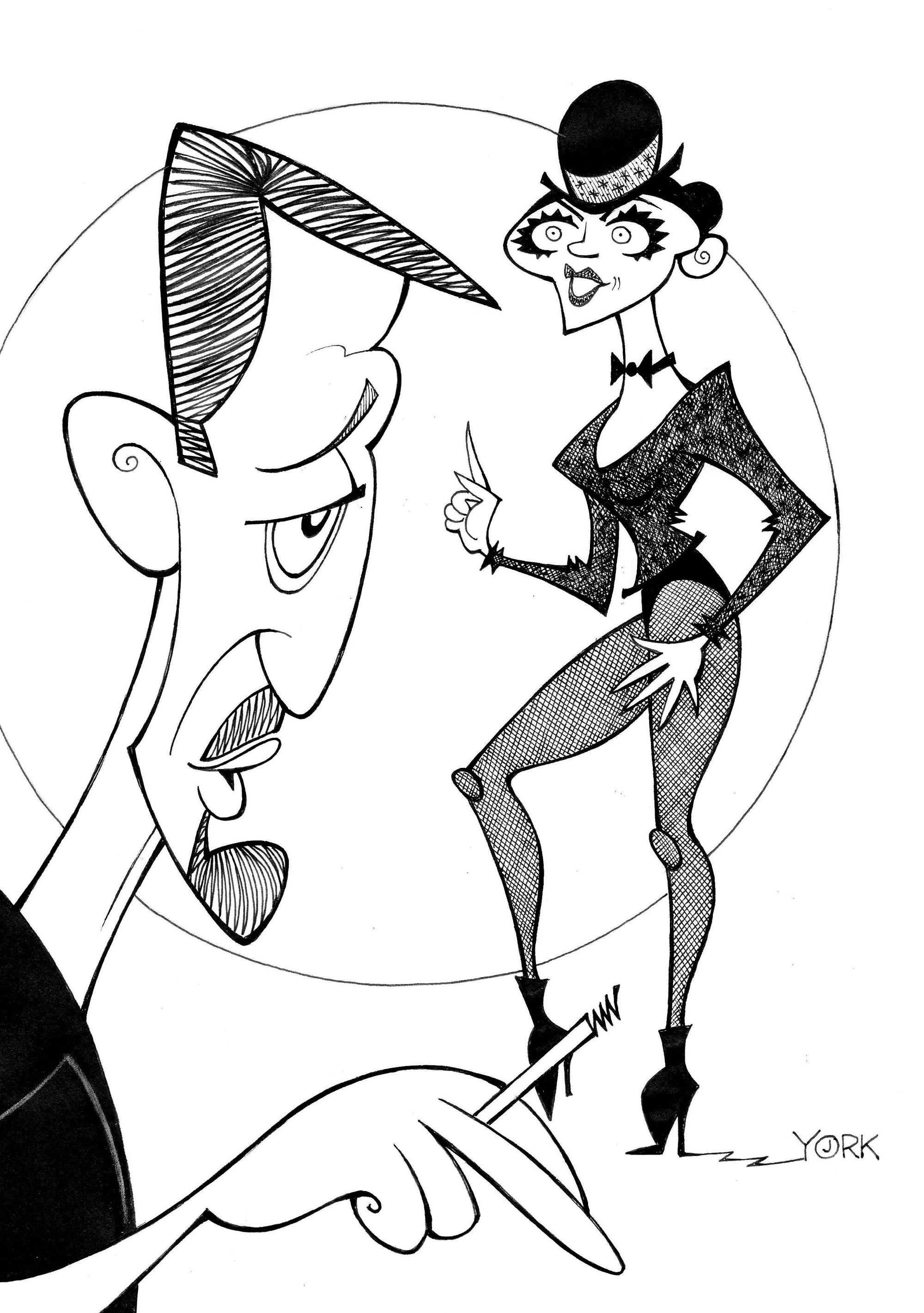 What Writers Can Learn from Movie Musicals for a Song
Of any genre of film, musicals may be the most polarizing. Those that love them, really love them. Those that loathe them, well, they'd probably scoff at The Wizard of Oz. To snobs who just can't buy into a style of storytelling where people talk one moment, then break into song the next, they should know they are missing out on some of the greatest Hollywood films of all time. (Singin' in the Rain, anyone?)
If a screenwriter thinks that there's little to learn from the niche because they're writing a horror film or a thriller, they're (ahem) way off-key. No matter what you're writing, there are salient lessons to be learned from films that sing and dance.
Musicals are Sincere
Having characters chat one moment, then croon the next, begs for suspended disbelief. And if movie musicals can achieve that goal, then any screenwriter should be up to the challenge to convince an audience of his/her intentions, no matter what they're writing. The script must always convince, never more so than in the heightened world of a screen musical.
To succeed, a screenplay for a movie musical must be utterly sincere. If the story and characters feel committed, even if one of those players is leading a crowd of dancers in choreography, then the audience will go along for the ride. If not, they may snicker at the silliness of it all. To write a movie musical, or adapt a stage one, the scribe must subscribe to sincerity.
One movie musical that is wholly sincere in telling its doomed love story is Jacques Demy's The Umbrellas of Cherbourg (French: Les Parapluies de Cherbourg). The film he wrote, with haunting music by Michel Legrand, is sung-thru, with every line a lyric. That's pretty cheeky when customers are asking lead character Guy (Nino Castelnuovo) to "Fill 'er up with petrol," but it works because in this world, every utterance is sung.
Demy's sincerity is really on display when it comes to Guy's romance with Genevieve (Catherine Deneuve). They love each other so much, they ache, and we feel their pain. Demy understood that when you're first in love, you might as well be in a musical—that's how elevated every moment with a new lover seems. And when the love story has its dramatic moments, even a few altogether tragic ones, they devastate because we're so immersed.
If Demy's writing can convince wholly while keeping everything in perfect pitch, what excuse is there for any screenwriter not to be just as persuasive?
Musicals Feature Strong Secondary Characters
A good screenwriter can write a strong protagonist and antagonist. A great one can pen a half dozen other characters in the story who are just as robust. Where can a screenwriter find oodles of such fleshed-out characters? In movie musicals, of course. The screenwriters who adapted Broadway musicals like 1776 (Peter Stone) and Hairspray (Leslie Dixon) to the big screen were smart to preserve the stories and keep the casts vast. Adding important secondary characters to original movie musicals is equally important. They not only pick up the B story, but the songs have more people to sing them.  
Such was the case with Gigi, the original 1958 movie musical written by Alan Jay Lerner. Of course, the romantic leads (Leslie Caron, Louis Jordan) had lots of songs and screen time, but so did key supporting players like Maurice Chevalier, Hermione Gingold, Eva Gabor, and Jacques Bergerac.
In The Wizard of Oz, screenwriters Noel Langley, Florence Ryerson, and Edgar Allan Woolf ensured that the supporting cast (Ray Bolger, Jack Haley, Bert Lahr, Frank Morgan, Margaret Hamilton, Clara Blandick, and Charley Grapewin) made a sound impression in mere minutes of screen time in the Kansas storyline. Additionally, composer Harold Arlen and lyricist Yip Harburg ensured that the songs gave supporting players plenty of opportunity to register as well.
In the Munchkinland scene, the featured efforts of Glinda, the Lollipop Guild, the Lullaby League, and the mayor are unforgettable. Even the coroner gets his moment in the spotlight, memorably confirming the death of the Wicked Witch of the East with his proclamation that "she's not only merely dead, she's really most sincerely dead."
Musicals Are Discretionary with Villains
Villains can make or break a film. For every memorable Bond villain (Goldfinger), there's a forgettable one (Die Another Day). Jack Nicholson's Joker wore out his welcome in Batman; Heath Ledger never did in The Dark Knight. Movie musicals are no different, and to make an effective foil in them, the screenwriter needs to exercise discretion. That's why when Ernest Lehman adapted Broadway's The Sound of Music for the screen, he cut the song "How Can Love Survive." That duet is sung by the Baroness (Eleanor Parker) and talent manager Max (Richard Haydn). It's a beauty of a tune, but creating sympathy for the rival for the Captain's affections would pull audience empathy away from Maria. Lehman argued to cut it, and director Robert Wise wisely agreed.
The same occurred in the movie adaptation of Lionel Bart's Oliver! On stage, the villainous thief Bill Sikes gets a solo number. On film, the number was cut. To remain as terrifying as he should be, and Oliver Reed was superb at simmering menace without saying a word, director Carol Reed and screenwriter Vernon Harris opted that the character should remain song-less. Indeed, less is often more, almost always with villains, and certainly with them in movie musicals. Baddies just don't seem as hissable when they can expertly trill and cut a rug.
Musicals Push the Envelope
Tropes and formula have homogenized many films coming out of Tinsel Town, but movie musicals generally push the envelope. It's in their very nature as they work to turn dialogue and movement into more musically. What's even more exciting is when movie musicals go even farther in elevating the genre and dazzling audiences with groundbreaking ideas beyond those already there.
Baz Luhrmann became an A-list visionary when he wrote and directed Moulin Rouge, splicing and dicing dozens of modern love songs into his period concoction. When Howard Ashman adapted the script of the musical, Little Shop of Horrors, that he and Alan Menken wrote for the stage, he darkened their kitschy material, adding genuine horrors to the film version. Not only was the carnivorous plant wholly believable looking on film—thank you director Frank Oz, who knows a thing or two about brilliant puppetry—but "Audrey II" was grotesquely terrifying. Indeed, some consider the adaptation as much a frightener as a musical, that's how edgy it was.
Perhaps no one has been more daring in rejiggering the form than the legendary Bob Fosse. He turned the successful John Kander and Fred Ebb musical Cabaret into something far darker and imaginative on screen with screenwriter Jay Allen. The film was so bold that it almost bested The Godfather for Best Picture at the Oscars.
And in 1979, he wrote and directed the original movie musical, All That Jazz, a thinly veiled fictional biopic of his own life that was as outrageous as it was brilliant. In the film, director Joe Gideon (Roy Scheider, pictured in my caricature, along with costar Ann Reinking), is a boozing, chain-smoking, pill-popping womanizer who's also a first-rate talent. His excessive lifestyle leads to a heart attack, and in the third act, Fosse has his dying days imagined as morbid musical numbers. It culminates with the Everly Brothers' song "Bye Bye Love," adapted here as "Bye Bye Life."
It's a showstopper to end all showstoppers, and when it's finished, the final image shows Gideon's corpse being zipped up in a body bag.
It was daring, challenging, and audacious. But then, most movie musicals are. It's storytelling that you can't forget, and that's a good bar for any screenwriter to aim for.
*Feature Image: Roy Scheider, Ann Reinking by Jeff York