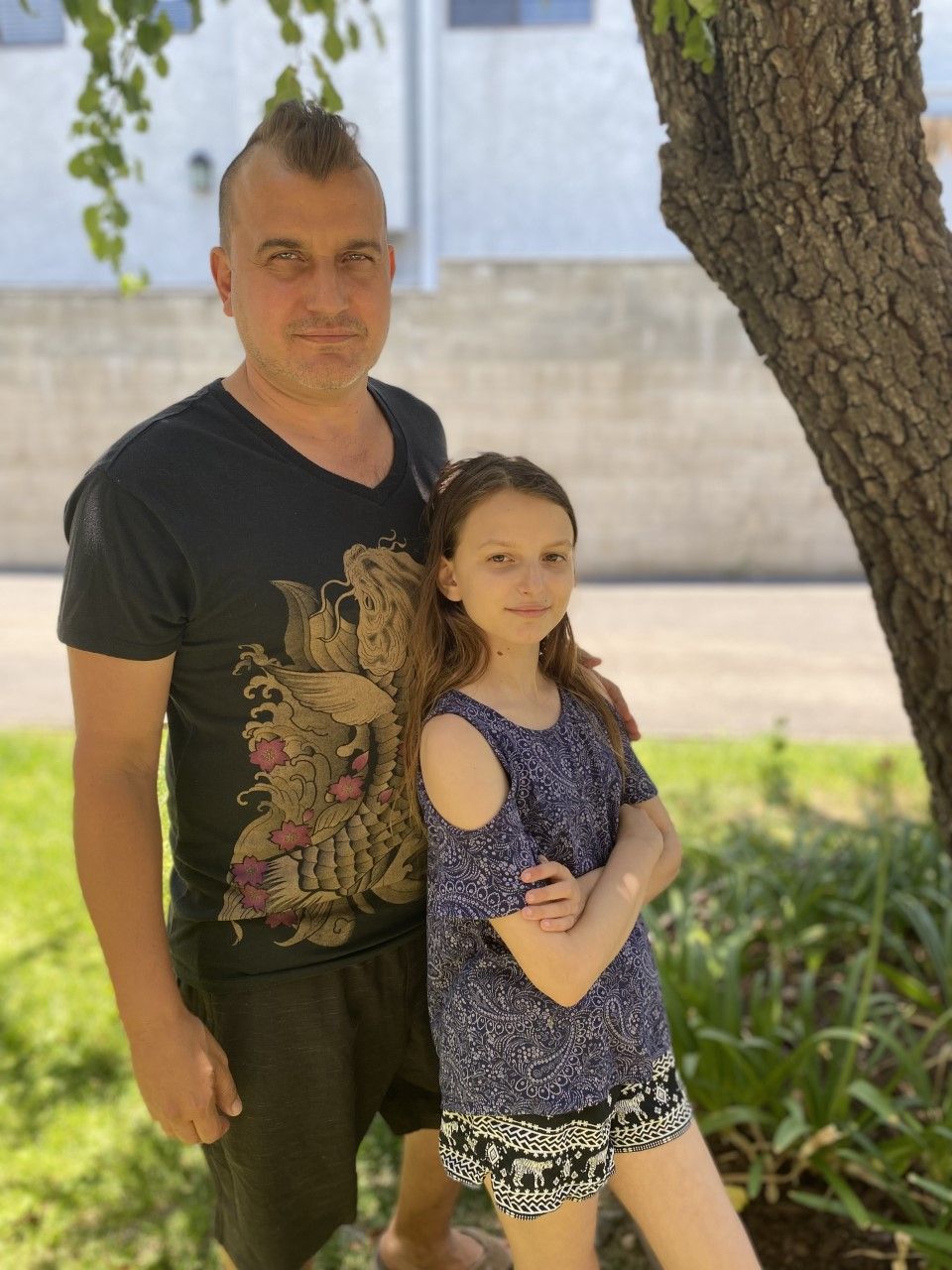 Bedtime Stories and Beyond: How Imagination Plays a Part in Family Duo
When I told my 12-year-old daughter, Sage, we had been invited to write about our experiences as a creative team, she was thrilled.
"Start taking down notes about what you want to say," I told her. "This will be a great opportunity to share what we've been doing. I think it even pays."
"Pays?" Sage asked. "How much?"
I tell her the rate and watch her eyes roll while she does the math in her head.
"That's enough for three meals at Kickin Kasian, Dad," she said with a grin.
It's a standing joke between us. Whenever one of us gets a sale, we tally how many meals it will buy at our favorite takeout restaurant around the corner.
Sage and I do not write for a living, otherwise our meals would be few and far between, but we do like to celebrate occasional successes with hot wings and fries.
And we've had more reasons to celebrate lately, which has been nice considering that writing for us has always been about the passion of telling stories. Specifically, to each other. The fact others are starting to show an interest is a wonderful perk.
When Sage was three, her mother and I separated. They were difficult years, but regardless of how hard it was on us, I used to tell Sage a bedtime story every night she stayed with me, usually once a week.
While I was the original storyteller of our duo, Sage quickly started to chime in with her own voice, turning these stories I improvised at bedtime into her own adventures. We had so much fun taking turns making up fantastic tales about a mythical creature discovered on a hike ("Unicorns Are Real"), a witch spying on kids at the park ("The Valentine's Day Surprise"), and the unusual escapades of Sage's stuffed animal ("Bob the Mystic Frog"), that we often spent Sunday mornings writing, revising, and posting them on a blog.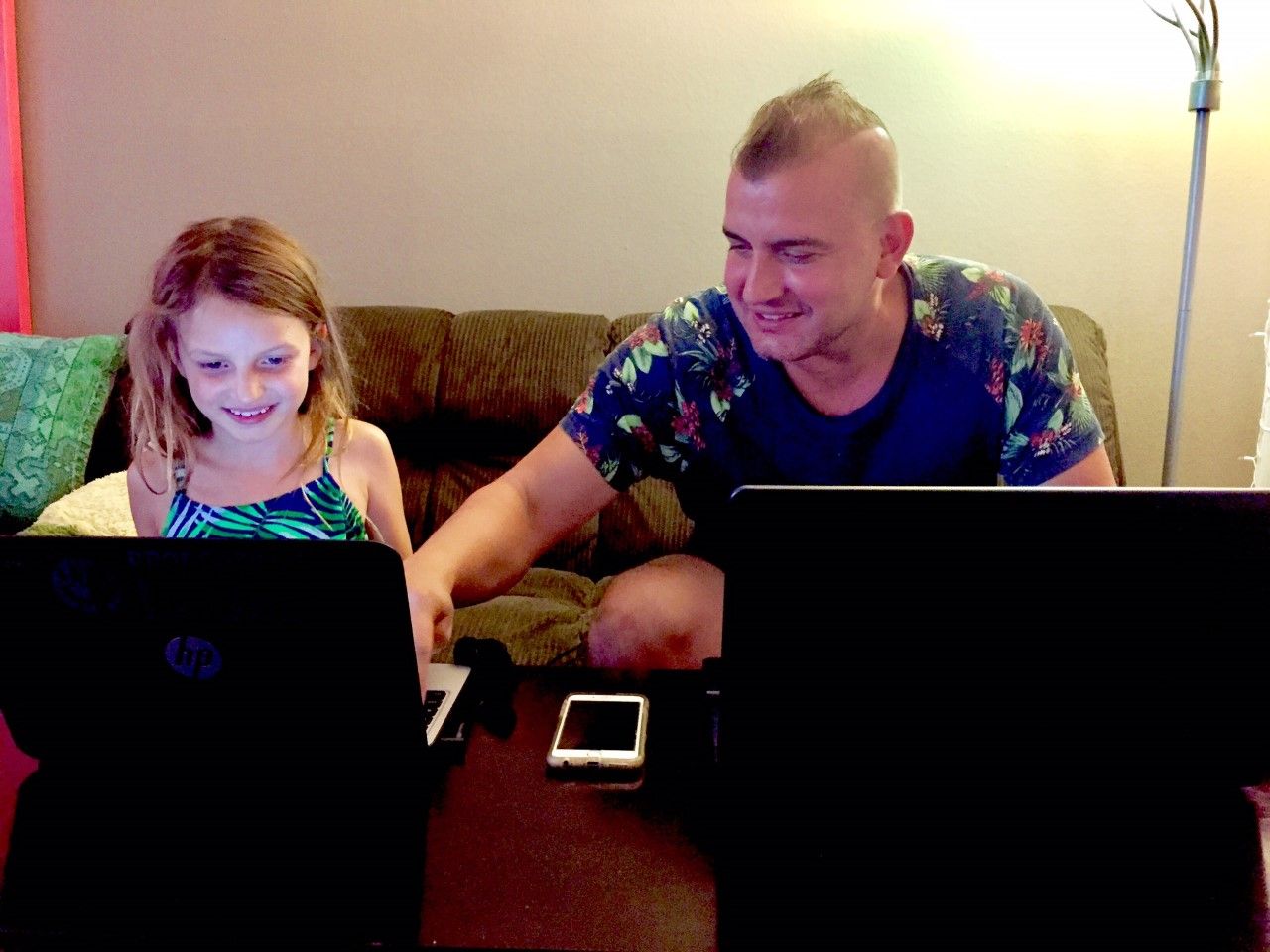 Our collection of 27 tales found at Not Your Father's Bedtime Stories began when Sage was six. Since then, her passion for storytelling has taken on a life of its own. Now on the cusp of adolescence, she has written numerous stories, some of which I have yet to read.
Time is an issue. I have a demanding day job, and it's difficult to focus on my projects, let alone ours. Sage stays with her mother during the week, so Sundays remain our best opportunity to write together.
However, when Sage told me about a story she wrote called "The Last Shimmer," involving a girl and her friend who must confront their shadows to save themselves and their loved ones, I was curious, and soon, impressed. I encouraged her to submit it to children's publications.
The first, Stone Soup, gave "The Last Shimmer" an honorable mention in their December 2020 issue. The story was too long for magazines and too short to be traditionally published as a middle-grade novel, it seemed, so we decided to publish it ourselves.
Quite a process, especially when one member of the writing team is a parent to the other. To this day, I still find it baffling when I get into a heated discussion over a plot point or dialogue with my child.
Sometimes I try to redirect Sage on a story element, but sometimes she tries to redirect me. And when things get really bad, my wife, overhearing us bickering from the kitchen, plays ref and intervenes.
"This section is missing something," I said as we discussed the final edits to "The Last Shimmer." "Tiger Lily is running through school, no one's around, so she needs to say something about how she feels … something like, 'what a weird Wednesday' …"
Sage re-read the line and blurted out, "What a wonky Wednesday."
She turned to me, I turned to my wife, and the three of us laughed.
Wonky won.
However, solutions in the arts don't always come so easy.
"The problem is, we're both stubborn people," Sage likes to remind me. "It's like an equation. One stubborn person plus another stubborn person equals … The Big Bang!"
(I shake my head with mild intellectual unease, unconvinced this is the right analogy to include in the article, but Sage is persistent …)
Fortunately, these exercises in household diplomacy have been a tremendous bonding experience that have fueled our writing, and the results have been satisfying.
Just as "The Last Shimmer" was released, Sage was informed that "Psychopath Strawberry," her story about how a mad scientist's efforts to spread a toxic ice cream are thwarted by a little girl, was to be published in the June issue of Spaceports & Spidersilk.
So, as of now, Sage's submission record stands as one honorable mention, one rejection, and one acceptance. As true as that is, she also knows from my own submission history that statistic is unreal, and that if she continues with this writer's life, there will likely be more struggle along the way.
Fortunately, we still enjoy writing stories together, which is why we started this journey in the first place.
*Feature Photo: Ryan and Sage Hyatt