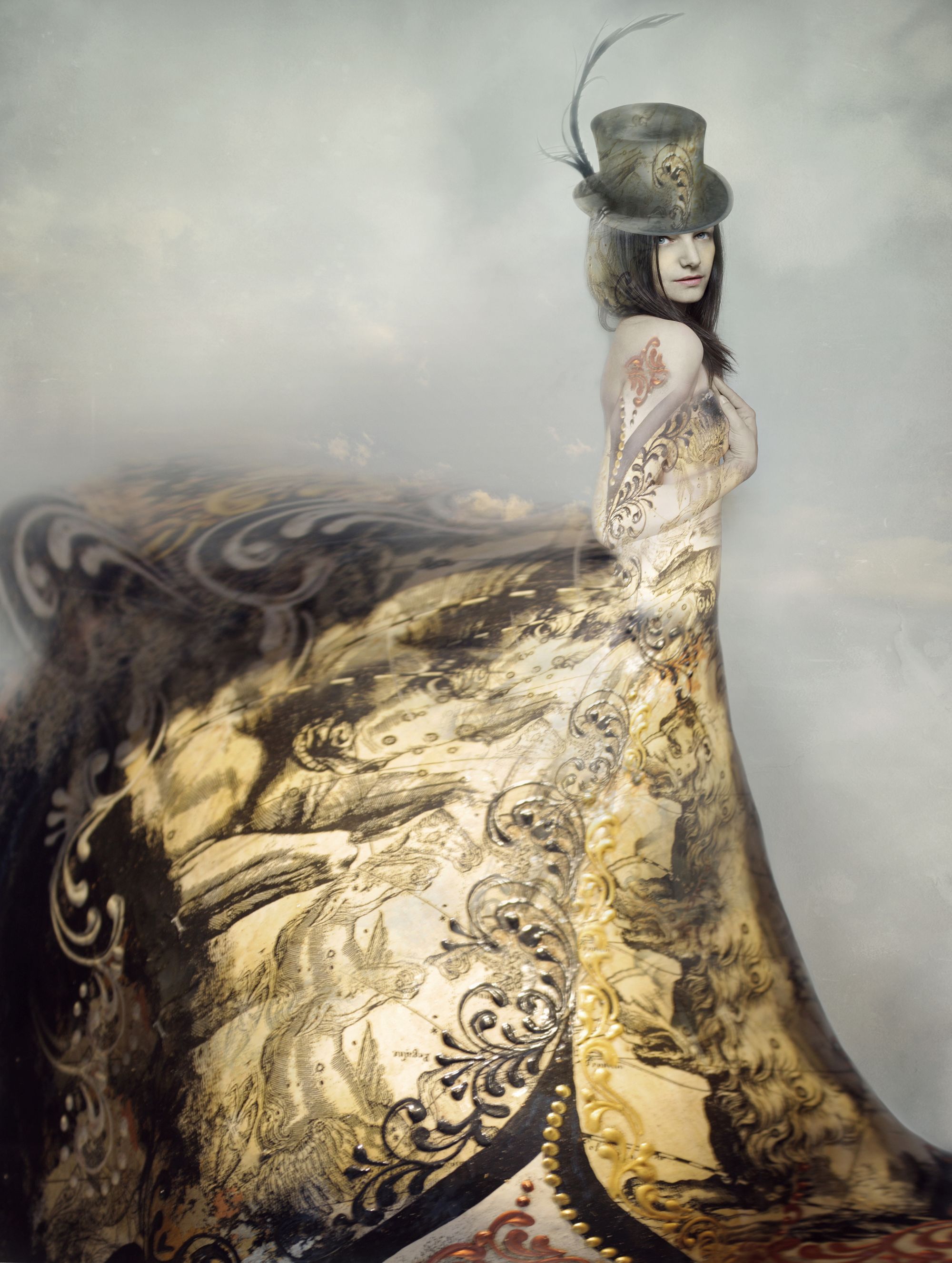 Hollywood Films Written By and About Women - Part 1
With Women's History Month in full swing, people at parties or on social media are once again having conversations where they list their top however-many movies by female writers or directors.
As someone who spent a fairly incalculably enormous proportion of my childhood sneaking out of bed to watch late-night marathons of classic cinema on the old movie channels, I'm all too eager to hear the names of obscure old flicks that none of my peers seem to have even heard of.
Unfortunately, everyone invariably either lists off movies that are by women but about men, or only name movies made in the last decade or two, until I come barging in like the forgotten echoes of Cinema History 101.
Since I've had this conversation so many times I just about have it memorized, I figured it was about time to make it into an article. So, here it is.
This is the first of a three-part series in which I'm going to talk about noteworthy female-led feature films that were written or co-written by women.
Let's start by going over 10 films, spanning from the Silent Era until the end of Hollywood's Golden Age in the late 1940s.
But first, some ground rules:
• Although early cinema was mostly shorts, I'm focusing on feature-length films.
• All films listed have a clear female protagonist, as opposed to a film where it could just as easily be considered the male co-lead's story.
• I'm only listing films that I was able to watch myself so that you, the reader, can reasonably expect to find and watch them, too. After all, what's the fun of reading about a film if you can't find and watch it?
Sound good? Alright then. First up ...
Rebecca of Sunnybrook Farm (1917)
In the Silent Era, being a screenwriter (or separate scenario/dialogue writer) in Hollywood was widely seen as something akin to being a secretary in a typing pool. The fact that writing and other jobs like costume designer, set decorator, and even film cutter (editor) were therefore seen as "women's work," ironically created a window in which many women forged influential careers in the industry and were able to quickly expand into directing, producing, and executive roles. This lasted just about until the sound era, when the Academy Awards and similar entities began officially recognizing the creative artistry involved (and corporate vertical integration accelerated), at which point many such professions rapidly became male-dominated.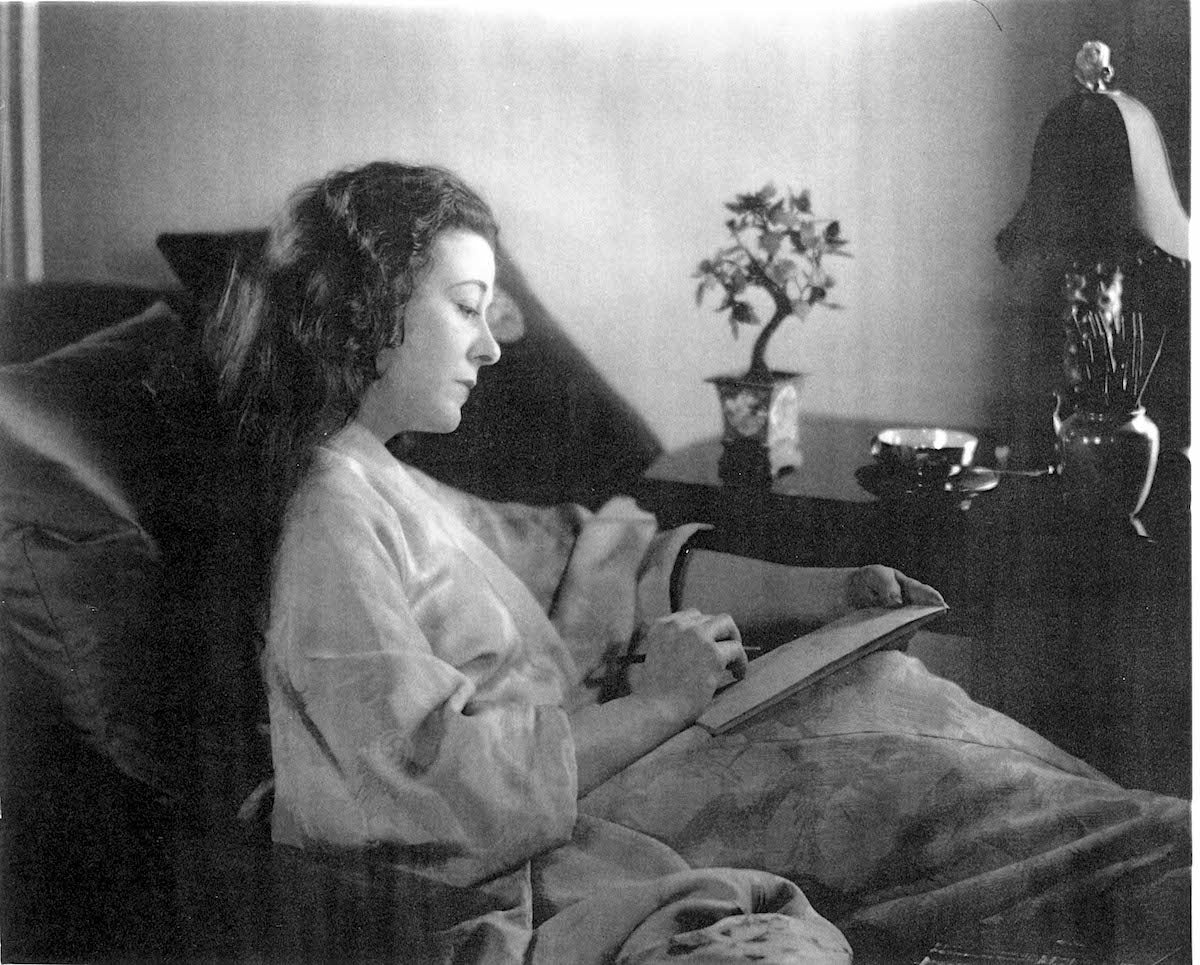 The unlikely little comedy Rebecca of Sunnybrook Farm exemplifies that window, with Frances Marion writing a screenplay based on a stage play by Charlotte Thompson, which in turn was based on a novel by Kate Douglas Wiggin. And leading lady Mary Pickford? She wasn't just the star of this film, or the top actress in Hollywood, she also negotiated a contract that gave her creative control over her films (along with half the profits).
Before Marion became Pickford's official screenwriter, she began her career working for filmmaker Lois Weber (who was mentored by Alice Guy-Blaché). Marion continued to have a prolific career as an Oscar-winning screenwriter, novelist, journalist, studio executive, and founding VP of the Screen Writers Guild (precursor to the WGA).
The Curse of Quon Gwon (1917)
Hollywood had a few male filmmakers of color during the Golden Age, but filmmakers of that era who were women of color had to operate solely in the independent sphere. So, while not a Hollywood movie, this independent film written, directed, and produced by Marion E. Wong, and starring her sister-in-law, Violet Wong, is thought to be the first feature film by a Chinese-American filmmaker. As Wong's only film, it was never distributed, and most of the reels were lost or destroyed, but two of the reels have been found and restored, and can even be viewed online.
Many other WOC filmmakers also made short films or features, although as with so many examples of early cinema most of these films have since been lost. One such example is Tressie Souders' 1922 feature, A Woman's Error. Although this film was lost with no surviving information about its plot, it is thought to be the first feature film written, directed, and produced by a Black woman—and I'm guessing from the title that it might have had a female protagonist.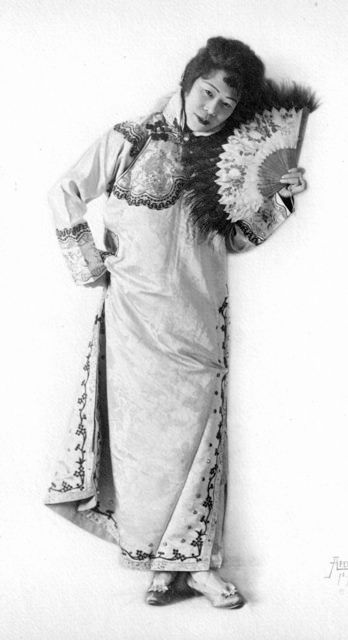 Madam Satan (1930)
Written by Jeanie MacPherson, Gladys Unger, and Elsie Janis, this over-the-top farce was an early musical comedy featuring the novelty of a few color sequences—although surviving copies of the film don't retain color. All three women were established screenwriters and performers—in the cases of MacPherson and Janis—by the time they were hired to write this outlandishly expensive, and at times self-indulgently, tedious spectacle.
I'd like to have screened and mentioned a couple of the other silent or early-sound-era films written by and about women that had intriguing synopses, but many of what were likely the best of them were lost or destroyed, and therefore cannot be viewed. Most studios still don't take care of assets for their movies as well as they should, but in the past, they sometimes went so far as to heap up thousands of films and burn them in bonfires because they were too shortsighted to see any value in preservation. In fact, only about 25% of all Silent Era feature films have survived intact. So, while it's possible to read descriptions of the plots for many old films, and in some cases archived scripts, it's often impossible to watch them.
The Girl from Missouri (1934)
Anita Loos wrote a great many popular films and books, including I Married an Angel, Mama Steps Out, and (as an uncredited contributor) Babes in Arms. This movie, about a woman who relentlessly seeks to marry a millionaire, was co-written by Anita Loos and husband John Emerson.
If that sounds familiar, Loos also wrote the novel and the screenplay for a 1928 film adaptation of Gentlemen Prefer Blondes, which was unfortunately lost or destroyed. The Girl from Missouri is interesting in that it comes off very much as a harder, darker version of the same story in which Jean Harlow essentially plays the part later made iconic by Marilyn Monroe.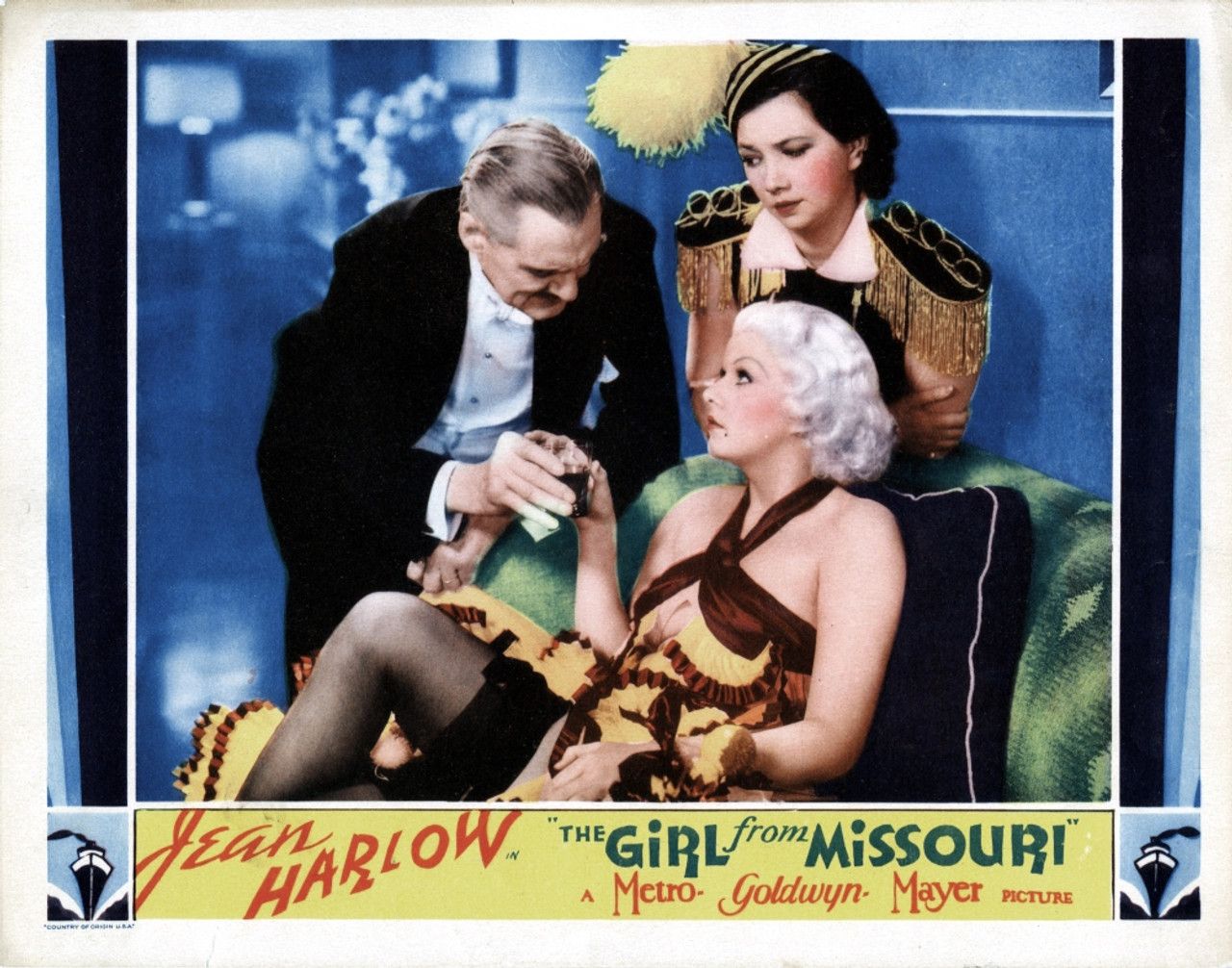 Poor Little Rich Girl (1936)
It would hardly be representative to make a list of Golden Age films about female protagonists without including a Shirley Temple movie. This film, which was one of a handful co-written by Gladys Lehman, is one of the best examples, and arguably Lehman's best work.
Snow White and the Seven Dwarfs (1937)
Disney's groundbreaking first animated feature had a slew of talented creatives working on every aspect of the film, and one of them was writer Dorothy Ann Blank. Her written contributions to the movie included the film's title cards and the treatments for the story that were used as the basis for the script. A fun extra bit of trivia: artist Joe Grant modeled the evil queen's face off of Blank's.
The Wizard of Oz (1939)
While this film is already famous for many other reasons including its use of color and new filmmaking technology, The Wizard of Oz also stands out as an early fantasy feature with a female protagonist, female villain, female screenwriter, and no male love-interest. Florence Ryerson, who is credited as a co-writer for the screenplay, was a playwright, magazine writer, actress, and novelist who began screenwriting almost at the end of the Silent Era.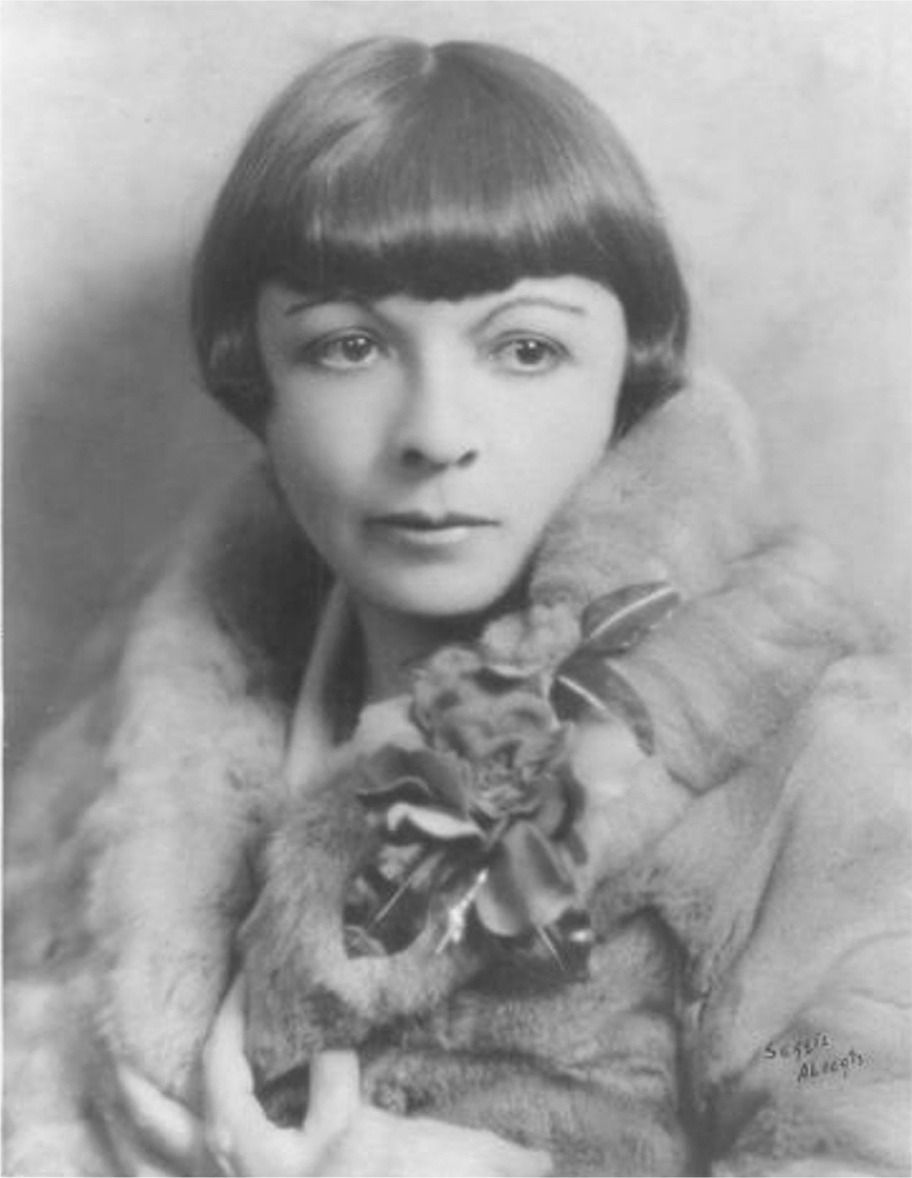 Maisie (1939)
Before writing for popular TV shows like "Gilligan's Island," "I Dream of Jeannie," and "The Millionaire," Mary C. McCall Jr. was a feature film writer. Maisie was the first of a popular series of comedies written by McCall and others about the straight-talking, rough-around-the-edges title character.
His Butler's Sister (1943)
While Elizabeth Reinhardt's most famous work is probably as a screenwriter for the 1944 seminal film noir classic, Laura, this charming musical starring soprano powerhouse Deanna Durbin is perhaps more representative of a career comprised mostly of lighthearted comedies, including a few of the Maisie films.
A Tree Grows in Brooklyn (1945)
Adapted from the book by Betty Smith, which was based on Smith's own childhood, the screenplay was written by Tess Slesinger and husband Frank Davis. A novelist, short-story writer, and screenwriter who helped establish the Screen Writers Guild, this film was Slesinger's final credited work before her death a year after its release.
State Fair (1945)
OK, I know I said 10 films, but I had to add a bonus. As someone who delighted in entering the fair every year as a kid and loves musicals, State Fair is one of my favorite films, so I'm taking some authorial license here. Sonya Levine co-wrote the screenplays for Kidnapped, The Hunchback of Notre Dame, The Cowboy and the Lady, and Oklahoma! She also adapted State Fair for the screen. Give it a watch sometime, unless of course you don't like fun.
Stay tuned for part 2 of this series, in which you'll be introduced to 10 films from the decades of turmoil, social upheaval, and blockbusters referred to by some as the New Hollywood era.
*Feature image by vali_111 (Adobe)