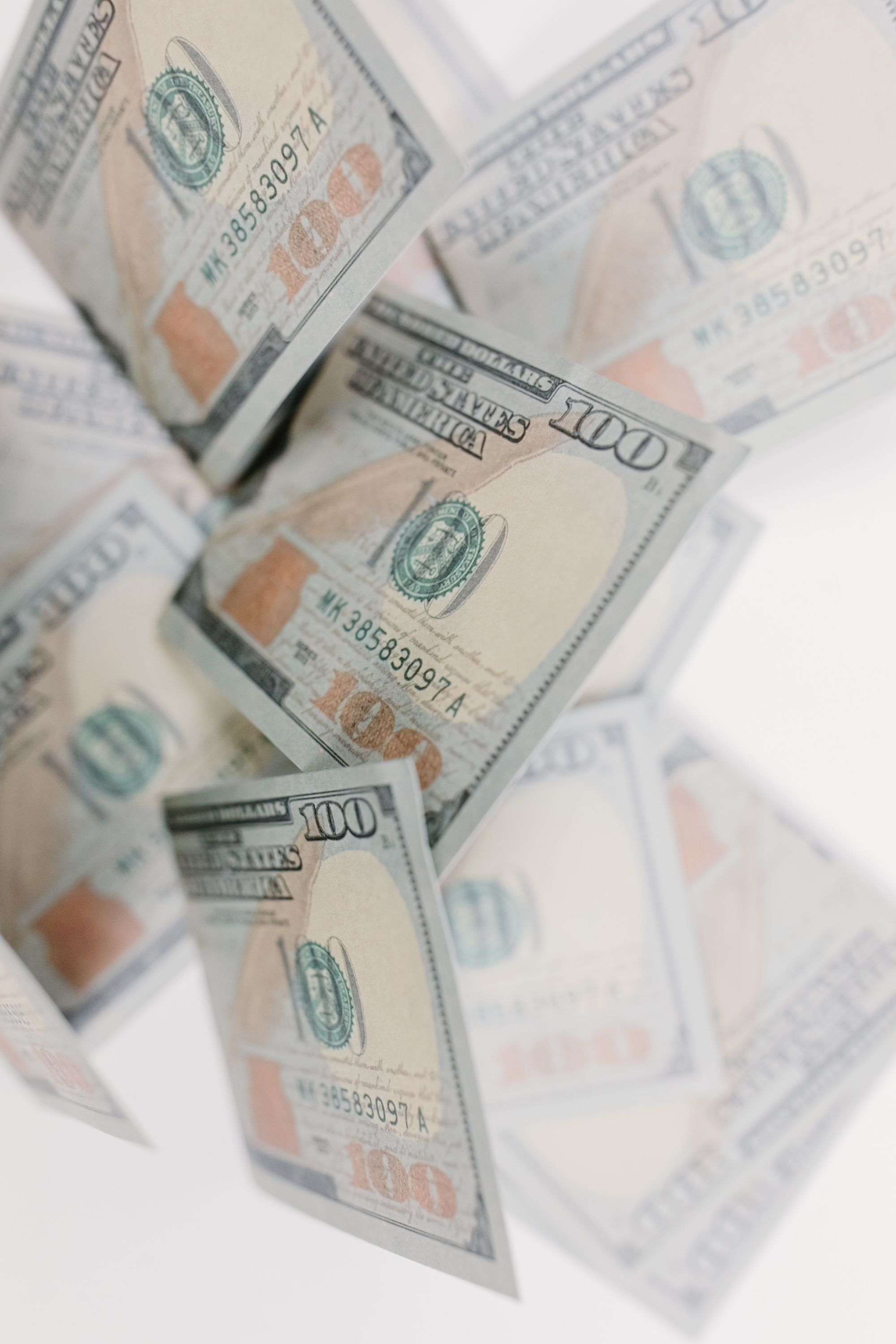 Making Money
How to Make Money Through Author Events, Parties, and Speaking Gigs
One of the specialties that developed almost incidentally as an indie book publisher for 27 years was helping authors build a cottage industry, aka side hustle, around their books. Over time, I noticed four broad pillars of moneymaking:
marketing efforts customized around the author, their book(s), their goals their resources, and their lifestyle
volume sales
things that fall into the out-of-the-box, big money/big idea/big risk category
author events
Without a doubt, a steady stream of author events—strategically planned and executed—was the easiest, most lucrative portal for most authors to enter a new world of income and opportunities.
What constitutes an author event? I use this umbrella term for any situation in which you're using your status as an author to bolster exposure for you, your book(s), and your career at large, and/or to make money from your authorhood, books, and expertise.
If you have one self-published ebook, a dozen novels published out of New York, or a smattering of formats, genres, and publishing types, you can do author events—and this piece is your introduction to cultivating an income stream from that world.
Enter a wide world of author events.
To give you a sense of the breadth of possible events you can find or create, consider:
Parties. Every book needs a launch party or series of parties, even belated fiestas if this avenue was accidentally skipped or sabotaged by pandemic, climate disasters, or personal neglect. Host these festivities at bookstores, friends' houses, bars, restaurants, club meetings, museums, libraries, or locations that tie into your book's theme. (Read all about maxing out your book's themes here.)
Other people's parties. Piggyback on other people's parties, perhaps by positioning yourself as the literary equivalent of the string quartet. How can you add pizzazz to a private or corporate event? At the very least, set up an elegant alcove where you can sign books and answer questions one-on-one about writing and publishing or your book's topic.
Book signings. A classic that's still relevant. Pair with a talk, Q&A, or hands-on workshop. At bookstores. At gift shops, museum stores, or other retailers related to your book's theme/s or natural customers. What else can you offer as you sit behind the signing table besides directions to the bathroom? Bring a poster board with eye-catching graphics and a table tent with a call-to-action and QR codes to your social media. Collect emails for your mailing list.
Speaking gigs. Perhaps the one thing you can do to get the most out of your author events is committing to improving your public speaking ability over time. Extrovert or introvert. Enthusiastic amateur or noted expert. Informal and intimate or polished and charismatic. Regardless of temperament or approach, if you have something of value to share with others—which you do as an author—and can put together a solid program for delivering it, you can start making money as a speaker.
Who needs and pays for speakers? Libraries, historical societies, clubs (private and hobby-based), professional societies, fraternal organizations, retirement communities and senior centers, adult education centers, schools (from pre-K to grad schools to trade/vocational schools), conventions, conferences, corporations (seminars, lunch & learns, etc.), and many more. Here's a primer on speaking gigs.
Classes and workshops. Teach something. Experiment with topics (related to your book, your knowledge stores, your writing), class sizes, audience types, and classroom settings. Find the hands-on components of what you can teach. What can people learn by doing, guided by you?
School programs. Create book-author presentations for schools K through college at the right level for your readers, including an option for advance and/or volume sales with special pricing.
Tours. Turn book-related material into a program you can give by foot, bike, segue, scooter, trolley, bus, boat. Work independently or connect with local tour operators.
Group coaching. Coach a small group in your area of expertise or some aspect of writing or publishing.
Conventions and trade shows. Make appearances at vendor or organization booths as an attraction at conventions of interest to your ideal readers and customers. (Readers read books, customers buy books; sometimes they're the same, often they're not.)
Tune into the multiple ways of making money.
Get comfortable seeking, developing, and negotiating for the various ways to generate income at events:
Book sales. Individual and volume sales. Advance sales, event sales, post-event sales. Discounted, full-price, bundled with event fees or services.
Flat fees. This includes appearance fees (when appropriate), speaking fees, and class/workshop/tour fees when a larger entity pays your price.
Per-person fees. When you're paid individually by every person in attendance. I like per-person event/book sale combos, in which an event's ticket price includes a book. Negotiate for that as often as possible.
Sponsorships, commissions, and cross-promotions. The range of creative ways you can benefit when partnering with others—authors, organizations, businesses—for fun, profit, and mutual visibility.
Consulting fees. Translate your author status and expertise into consulting gigs. For an easy entrée into this world, use this template to make money on one-hour phone consults.
Cultivate and optimize a business mindset.
You're an artist, a writer, a creator, a professional, and a business person. Here are some favorite points for forging an entrepreneurial mindset, which also stoke an important synergy among your many roles, goals, and relationships.
Pair income with other author goals. All of us in the creator economy and microbusiness space know the value of double- and triple-duty strategies and optimizing situations for all their worth. Comb this list of 52 benefits of being an author to identify outcomes of authorhood you may not even have considered, then align your event activities to cultivate these perks while making a living.
Turn who you are and your circumstances into advantages. Turn to yourself and tap these areas for finding and developing the right events for you: your personal strengths; how others see and value you; your interests and skills (existing and desired); the needs of your books, readers, and customers; your values and priorities; your short- and long-term goals; your connections and networks; your current schedule and life constraints and your dream life.
Work is the price of money. Author events are now an aspect of your work. Treat them as the income source (immediate, deferred, or both) that they are and bring your professional game. Work the event and the room; serve those in attendance.
Understand that with each event you're building your business. Pay attention and you'll see that and how each event adds to your reputation, network of contacts, circle of influence, bank account, and the career and business you are fashioning for yourself.
Trade in the invisible currency of favors. Adopting attitudes of win-win and paying it forward are key in the favor economy that props up the creative and business subcultures you participate in.
Use and refine checklists. Begin a checklist for every type of event you do that includes:
Pre-event—conception, planning, promotion, budget, speech prep, visuals, etc.
Event—demeanor, attire, logistics, props and set-up, program details, calls-to-action, mailing list, etc.
Post-event—follow-ups, social media, traditional media, thank yous, post-mortem notes, etc.) items.
Make notes during an event on things you want to remember. After each event, reflect on what worked and didn't work. Use both to refine your checklists for future use.
Offer the next thing. Hands-down the easiest, most inexpensive, and most effective marketing you can do! Use every author event to 1) suggest and line up additional author events and 2) promote other books, products, and services you offer. Make your requests, invitations, and calls-to-action before and after any public speaking, and in one-on-one interactions. List options on all signage and handouts and in any event follow-up emails and social media posts. What are some possible offerings? Anything and everything?
If you're quick on your feet and can spin an offering out of thin air on the spot, go for it. Here's a proven mindset/formula for this category.
*Feature photo by Tara Winstead (Pexels)