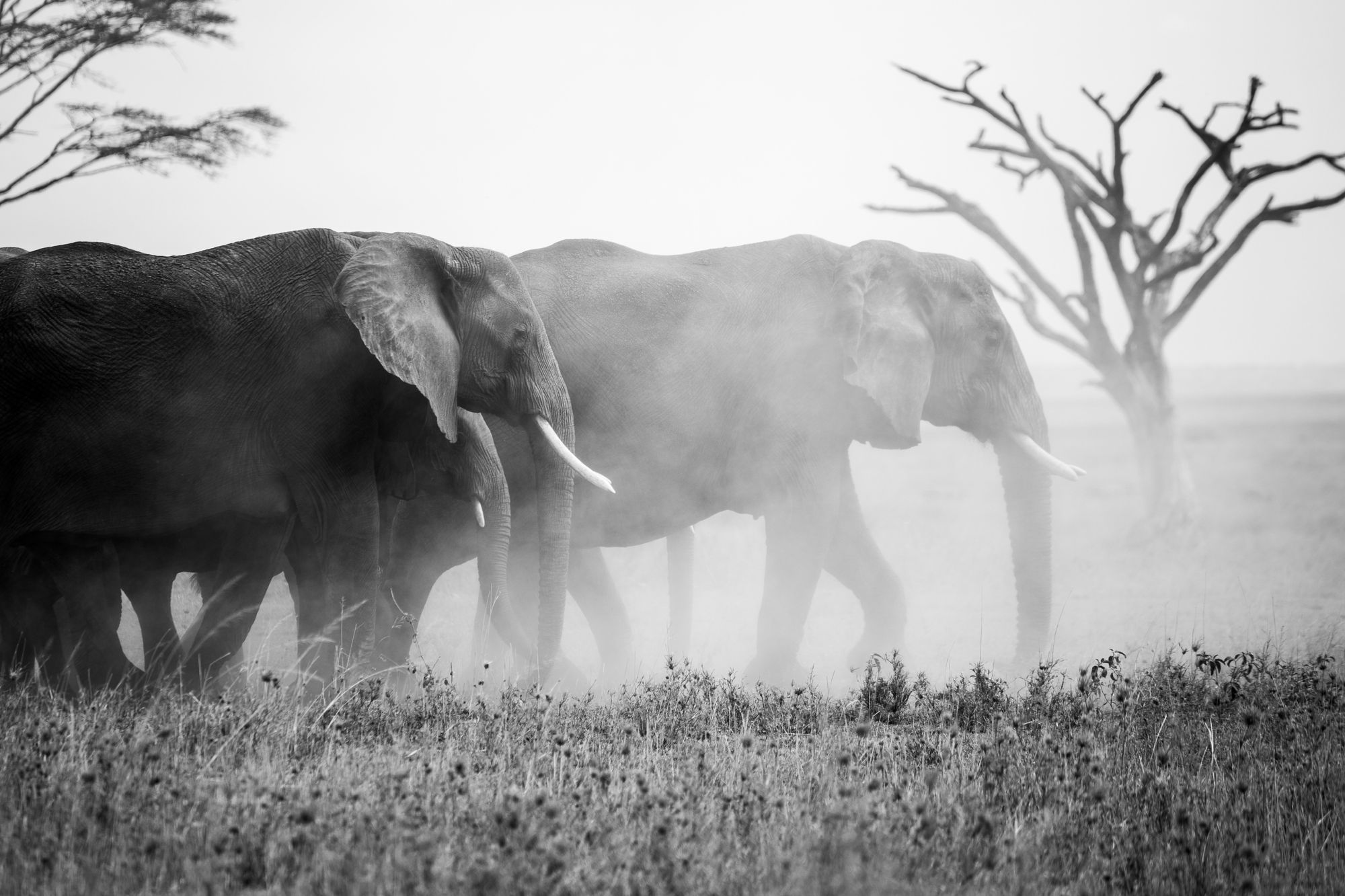 "The Death Dealer" Origin Story
From a writer's standpoint, there's no wrong way to "crack the Hollywood code." Screenplays, novels, short stories, articles, comic books, graphic novels—the literary arena is wide open. Just choose your medium, put pen to paper (or fingers to keyboard) and, with a lot of creativity and a little bit of luck (or vice-versa!), you just might author material that makes its way onto the big or small screen someday. And even if said material is never produced, the fact that it got optioned or purchased is still a victory worth celebrating. In the case of my action/adventure feature script, The Death Dealer, it took three very different literary "vehicles" just to put it in position for a possible deal.
In the late-90s, I was following my literary idol Hunter S. Thompson's footsteps, penning high-octane participatory feature articles for hip men's lifestyle publications like Maxim and Stuff. After a while, when the editors had a story idea that could get a journalist maimed or killed, I was among the first scribes they'd reach out to.
About a year into my magazine endeavors, Keith Blanchard, then editor of Maxim, asked me if I knew any soldiers of fortune, aka mercenaries. He wanted a no-holds-barred, up-close-and-personal tale worthy of being a cover feature.
Coincidentally, my "Dark Arts Yoda" was a man by the name of Jonathan Keith Idema, a pay-for-play warfighter who would eventually become quite famous—for all the wrong reasons. From a very young age, Idema had schooled me in the art of self-defense, guns and weaponry, and close-quarters battle (CQB) tactics … Everything I'd need to survive the collapse of society, or a full-bore zombie apocalypse. Darryl Dixon, eat your heart out!
Among his many less-than-scrupulous activities, Idema had been taking wealthy trophy hunters on real life "Most Dangerous Game"-type safaris, hunting prey that had the ability to shoot back. The vast majority of his illicit "biggest game" hunts took place in Africa, hunting poachers.
On the Dark Continent, with the right connections and the right amount of money, virtually anything was possible. Simply pay off the local warlords, and/or politicians, and you had a veritable smorgasbord of debauchery at your fingertips.
Idema's clients had checked off virtually every item on their bucket lists and were now looking to scratch some ungodly primal itch—without legal consequences, of course. I won't get into the moral consequences; that's between them and their consciences.
We've all seen graphic photos of poaching aftermath: elephants slaughtered for their ivory; rhinos killed for their horns, which are ground into powder and sold as "virility dust" in apothecaries throughout Asia; giraffes slain for their patterned skins; gorillas murdered just so their paws can be turned into ashtrays—it's horrific no matter the creature, and no matter the reason they're being destroyed.
At least, that's how most of modern society views it. But in Third World countries, those who carry out these heinous crimes tend to look at these majestic creatures as a source of income and nothing more. Unfortunately, most poachers use old, antiquated rifles—weapons substandard for hunting big game creatures—so the animals suffer considerably before they're killed; some are even hacked up before they're killed in an effort to save ammunition, which can be incredibly expensive and/or extremely difficult (if not impossible) to source. The entire practice is as gruesome as it gets.
So, I joined Idema and a few of his paying guests for a couple of these illicit expeditions, staying "in country" for nearly a month. For those wondering about logistics, getting in and out of most African nations "under the radar" was—and still is—much easier than you'd expect. What I experienced was thrilling, and frightening, and eye-opening on so many levels. Granted, I was conflicted for quite some time about what I witnessed, and what I took part in, but trust me when I tell you, it made for one helluva story.
"The Death Dealer" was the cover feature for Maxim Magazine's September 1998 issue, with Christina Applegate on the cover. Despite writing the piece under a pseudonym, and also changing Idema's name, along with some pertinent details, almost a month before the magazine hit newsstands, I was questioned by the FBI about what I wrote. Apparently, Big Brother has been watching much longer than we thought.
The article made its way around Hollywood like crabs in a frat house, and my phone started ringing off the hook. CAA rep'd Maxim back in the day, and numerous Tinseltown movers and shakers were expressing serious interest in buying the story rights. Considering I had only recently moved to Los Angeles, and the names of the interested entities were a veritable Who's Who in the movie biz, I was more than a little overwhelmed.
The only problem with that dream-come-true scenario was that Idema expressly forbade me to entertain any offers. He had recently fought a legal battle with some Hollywood luminaries concerning another "story" he was involved with, and it left a sour taste in his mouth. Disobeying the direct orders of a mercenary—an individual who I knew had zero qualms ending human life—wasn't something I was gonna chance. And so, the story sat. "Thanks, but no thanks" was my repeated response whenever CAA agents called with a new offer. It was killing me (figuratively) to turn them down, but that was far better than Idema killing me (literally)!
Fast forward to January 21, 2012. Jonathan Keith Idema died in Bacalar, Mexico. His cause of death was listed, officially, as HIV/AIDS, and those who followed his antics closely would say his demise was a product of his latter-years lifestyle. However, not everyone was convinced. Idema had made a fuckton of enemies during his 55 years on Earth (the CIA, NSA, and more than a few so-called "No-Name" agencies among them), so it stands to reason that anyone could have "done the deed" and masked it to look like natural causes. Ever hear of Marilyn Monroe?
While I had zero interest digging into that story, I was gung-ho to breathe new life into the piece I had penned back in '98. Problem was, stories about hunting humans had been done to death, no pun intended. But to make it commercially viable, I knew it needed a fresh pair of eyes. Someone who could look at it objectively and crack the story in a manner that was different and fresh. So, I reached out to my good friend and fellow scribe, Mark Rogers. Mark is a phenomenal writer; a novelist with numerous published works, and a journalism career that has taken him to 56 countries. The guy absolutely knows his way around stories and characters. He's also a very talented screenwriter. We spit-balled for a few weeks, eventually crafting an outline for a screenplay that was seriously compelling, or so we thought. Edge-of-your-seat plot, interesting and layered characters … It had the makings of a monster success—just like all those other "monster success" scripts floating around Hollywood. We finished the script in about four months and, to test the waters, entered it (titled Hunter's Moon) in the 2014 Script Pipeline screenwriting competition. To our surprise, out of more than 5,000 entries, we were a Top 10 Finalist.
Now, while that was exciting as hell, and Mark and I were both thrilled to the gills that our work had yielded recognition, given the fickle nature of the beast that is Hollywood, we were reasonably certain a Top 10 placement in a screenwriting competition—even one as highly regarded as Script Pipeline—wouldn't be enough to sell the script with a reasonable chance of getting it made. We received a couple option offers, but considering the story, while original, was still somewhat of a "been there, seen that" entity, Mark and I were convinced the script would end up in "development hell." To turn a small industry ripple into a cannonball-sized splash, we knew we had to do something drastic: novelize that SOB!
Sitting down to write a novel is no casual undertaking, especially for two (fortunately) working writers who lived in different parts of the world. I was residing in L.A., but Mark had moved to Rosarito Beach, Mexico. We both had other commitments, and bills needed to be paid. Writing anything on spec, especially something as lengthy as a 90,000-word novel, couldn't be accomplished with a genie blink. But there's an old saying … The juice is worth the squeeze. Hence, we started squeezing.
A couple of years later, Mark and I finally finished the novel's first draft, then spent another year and change rewriting it, followed by a few more months polishing it. Retitled The Death Dealer after the Maxim article that had spawned it, we took our manuscript to market. The stars must have been aligned because we found a home for it fairly quickly—World Castle Publishing.
We entered the book in Book Pipeline's first-ever Adaptation Competition and, whattya know? We cracked the Top 5. During the months the contest entries were being read, Mark and I rewrote the screenplay in lock-step with the novel, creating a script that is far superior in every way to the original version. Stronger character arcs, tighter storyline, and just much better writing from start to finish. It's now the kind of screenplay that not only tells a great story, but one that (fingers crossed!) will appeal to both top tier producers and A-list talent.
Long road for sure, and we're still traveling it. But as the saying goes, "The destination is immaterial—it's the journey that matters."
So, will The Death Dealer ever find its way onto the big screen?
Your guess is as good as ours.
Fingers crossed!
*Feature photo by Leif Blessing (Pexels)