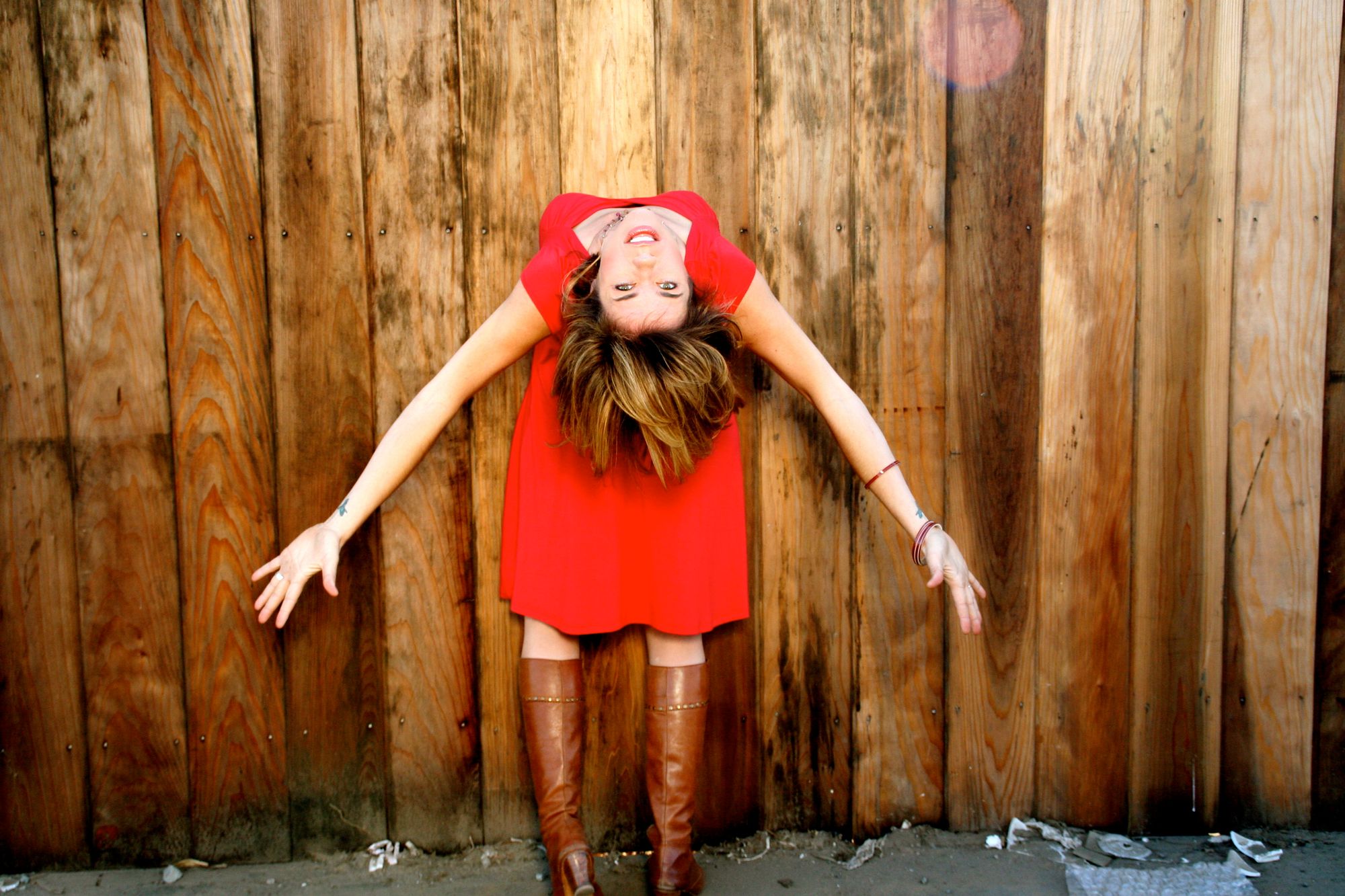 Artist Snapshot: Heidi James
Origin Story: I was born into a family of theater artists in Austin, Texas. Before SXSW and the "Keep Austin Weird" bumper sticker—it just was weird. A magical bubble of creative and sensorial stimulation. Skinny-dipping at the lake was natural, and live music was a religion. One of my first memories is chasing fireflies while Stevie Ray Vaughn awe-struck the crowd with his "Little Wing" guitar solo. On a grassy hill under the stars, the concerts were free, the parents were high, and the kids were safe. By age seven, I was never without a journal, obsessed with trying to capture the magic of these moments in drawings and words. I began writing my own skits while performing in my family's traveling roadshow as the tap-dancing jackrabbit. Today, I am a member of a critically-acclaimed Off-Broadway theater company. We produced the New York premiere of Tracy Letts' play, Killer Joe, made into a film starring Matthew McConaughey. Translating theater to film intrigues me, and I am adapting one of my company's hit plays into a feature. I have toured abroad as a singer and as an actor, am blessed to have embodied many compelling characters—yet I only discover one voice per show. In writing, I am every character's voice, even the location's.
Pipeline Accolades: First Look Project Runner Up (Deadshot Girls); Script Pipeline Short Film Semifinalist (Love Bugs)
Accolades for my One-Hour pilot script Deadshot Girls - A Supernatural Neo-Western Series:
Winner Best TV Pilot La Femme International Film Festival, Finalist Page Turner's Genre Competition, Finalist WeScreenplay TV Pilot competition, Finalist Creative Screenwriting Unique Voices Screenplay Competition, Semi-Finalist ScreenCraft TV Pilot Competition, Semi-Finalist Cinequest Screenwriting Competition, Quarter-Finalist Fresh Voices Screenwriting Competition, Shortlist Barnstorm TV Pilot Competition, Official Selection Feedback Female Film Festival
For short script Love Bugs - A Pre-Apocalyptic Dark Comedy - Top Ten Emerging Screenwriters "Shoot Your Short", Winner HollywoodJust4Shorts, Semi-Finalist HollyShorts Film Festival, Spotlight Award Nomination Fresh Voices Shorts Competition, Honorable Mention Barnstorm, Semi-Finalist Your Script Produced, Semi-Finalist Lake Travis Travis Film Festival in Austin (currently), Quarter-Finalist Fresh Voices Shorts Screenwriting Contest.
On Being an Artist: I mentioned Stevie Ray Vaughn's signature style; no ridiculous stage antics, make-up, or costumes, just passion and a visceral, raw connection to the music. This kind of pure connection is what I have lived my life in pursuit of—and gratefully, have often experienced, whether it was acting, singing, or writing ... or swimming, dancing, eating, or loving. Life is the real work of art.
"I write entirely to find out what I'm thinking, what I'm looking at, what I see, and what it means. What I want and what I fear." — Joan Didion
Fueled by: An unnamable force to be all I have not yet become.
Currently: Transcribing a documentary entitled "Ugat Pilipino: Filipino Roots in America," about a group of Filipino artists in Los Angeles confronting racism from the 1990s to present day. Raising money to shoot my adaption of Follow The Queen (the hit Off-Broadway play). Conscious breathing to keep my heart beat steady. Lovin' that cat today.
Someday: A produced writer of epic, edgy female-driven content that opens minds and entertains millions. I will act in and direct some of my own material.
Follow: Website | Twitter | IG | IMDb | Coverfly
*Feature Photo: Heidi James