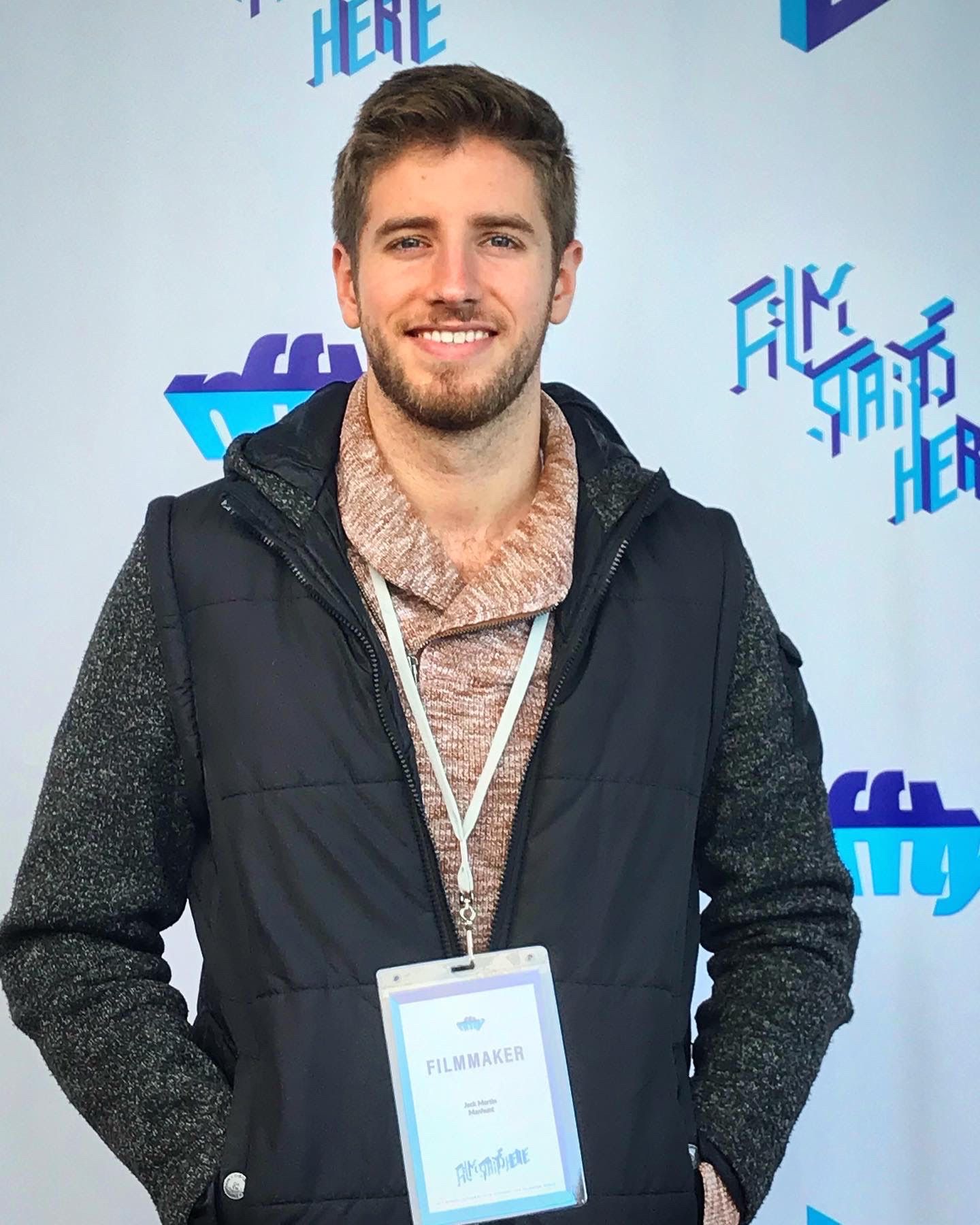 Snapshot: Jack Martin
Origin Story: Born just outside of Chicago, I've always been driven by larger-than-life stories told through an adventurous, humorous, and heartfelt light. My ambitions broke barriers from an early age as I directed over a dozen shorts and even my first feature film before graduating high school.
I attended USC's School of Cinematic Arts, where I was selected to direct two Senior thesis projects, including the webseries My Friend D-Rone, produced by Ron Howard and Brian Grazer's New Form Digital. Since graduating, I've worked on a number of major motion pictures, including The Lion King, Godzilla vs Kong, and Pacific Rim 2. My short proof-of-concept Manhunt is the culmination of these experiences as it represents my "blockbuster" goals.
Pipeline Accolades: Film Pipeline Short Film Finalist (Manhunt)
Accolades: Who needs accolades when you drive a Honda Fit to impress people? My mom calls it my "cute golf cart," and that's good enough for me. In all seriousness, I was a two-time ScreenCraft Virtual Pitch Semifinalist with my feature projects Bolt from the Blue and Y2K. My short, Manhunt, was in a number of festivals, including Comic Con 2021, and won Best Director & Best Thriller at the 2020 Noho Cinefest.

On Being an Artist: Making movies for me is a form of catharsis. My dramatic USC application film was a way to cope with the recent passing of my father. On the other hand, my silly webseries My Friend D-Rone looked back on my years in grade school when I had very little friends and was made fun of for making movies. I tell stories so that I, along with my audience, don't feel so alone with our experiences. We share more similarities with others than differences, and it's time we start recognizing that.

Fueled by: Watching movies keeps me pushing forward. The world moves so fast nowadays, and there's so much to think about, so much to scroll through on our phones, and it can all be very overwhelming. I cherish the couple of hours in a theater when the phones are silenced, the lights are dimmed, and you're completely immersed into another person's world. You get to escape your own life and return to it feeling inspired.

Currently: Manhunt is one of nearly a dozen feature and television projects I have in development, including a 90s family adventure film I'm developing with Mandalay Pictures. I have two features set to go into production in 2021 and early 2022. No matter the genre, style, or story, I'm always looking to bring out the child in all of us.

Someday: I've always had my eyes set on big-budget adventure films. Pirates of the Caribbean, National Treasure, Back to the Future … those are the stories that are the ultimate escape. Where characters take on unknown terrain. These films involve collaboration with studios, which I live for. I understand that it's not show show but rather show business. I'm great at executing the show and recognize that the business side always needs attention, too. Luckily the solution is simple—focus on character. No matter the level of spectacle, an audience won't invest in a story unless it has a character worth following.
Follow: Site | IG | IMDb | Vimeo
*Feature Photo: Jack Martin / photo by Michelle Hantman