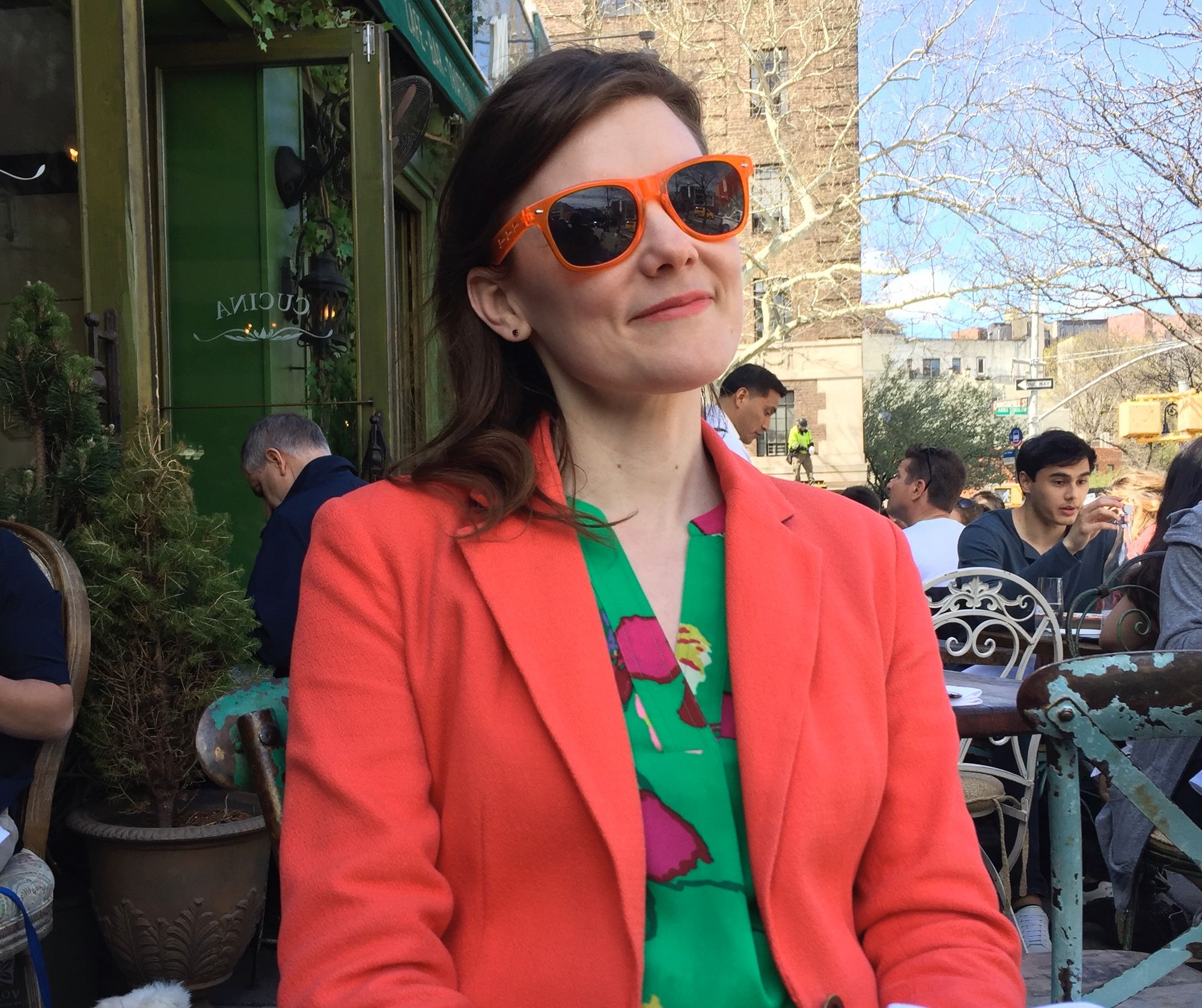 Snapshot: Jenna-Marie Warnecke
Origin Story: Straight-A student from a small town in Arizona moves to New York City and becomes a video editor ... works too hard and gets burned out, saves up her money and moves to Paris to "become a writer" ... runs out of money after two years and returns to New York ... one day realizes her combined powers as a fiction writer and as a video editor might just make her a decent screenwriter.
Pipeline Accolades: Book Pipeline Finalist (Cuddlebug); Script Pipeline Recommend (#VanLife)
Accolades: Nominee, Best New Poets Anthology 2017 ("Grammar Mnemonics For Remembering When To Use 'Lie' vs. 'Lay'"); Featured Author, Paris Lit Up, December 2013; Semi-Finalist, 2013 William Faulkner-William Wisdom Creative Competition (Novella: or what's left of it); Long List, 2012 New Writer 16th Annual Prose and Poetry Prize (Microfiction: "Ghost Wound"; Winner, Comedy Pilot Teleplay, 2021 Austin Film Festival (Cuddlebug); 2nd-Rounder, Comedy Pilot Teleplay, 2021 Austin Film Festival (#VanLife).
On Being an Artist: Your art is whatever you make or do in order to process the world and the incomprehensible experience of being alive in it. That's why it feels like work—and also why it feels necessary.
Fueled by: A paralyzing fear of regret at not at least trying; the knowledge that I gave up a profitable career that I was good at in order to write and therefore must make that decision worth it.
Currently: Working on the first draft of a novel; assembling a short story collection; adapting a TV pilot into a feature-length script.
Someday: An Emmy Award-winning showrunner.
*Feature Photo: Jenna-Marie Warnecke / photo by Amy Jacobs