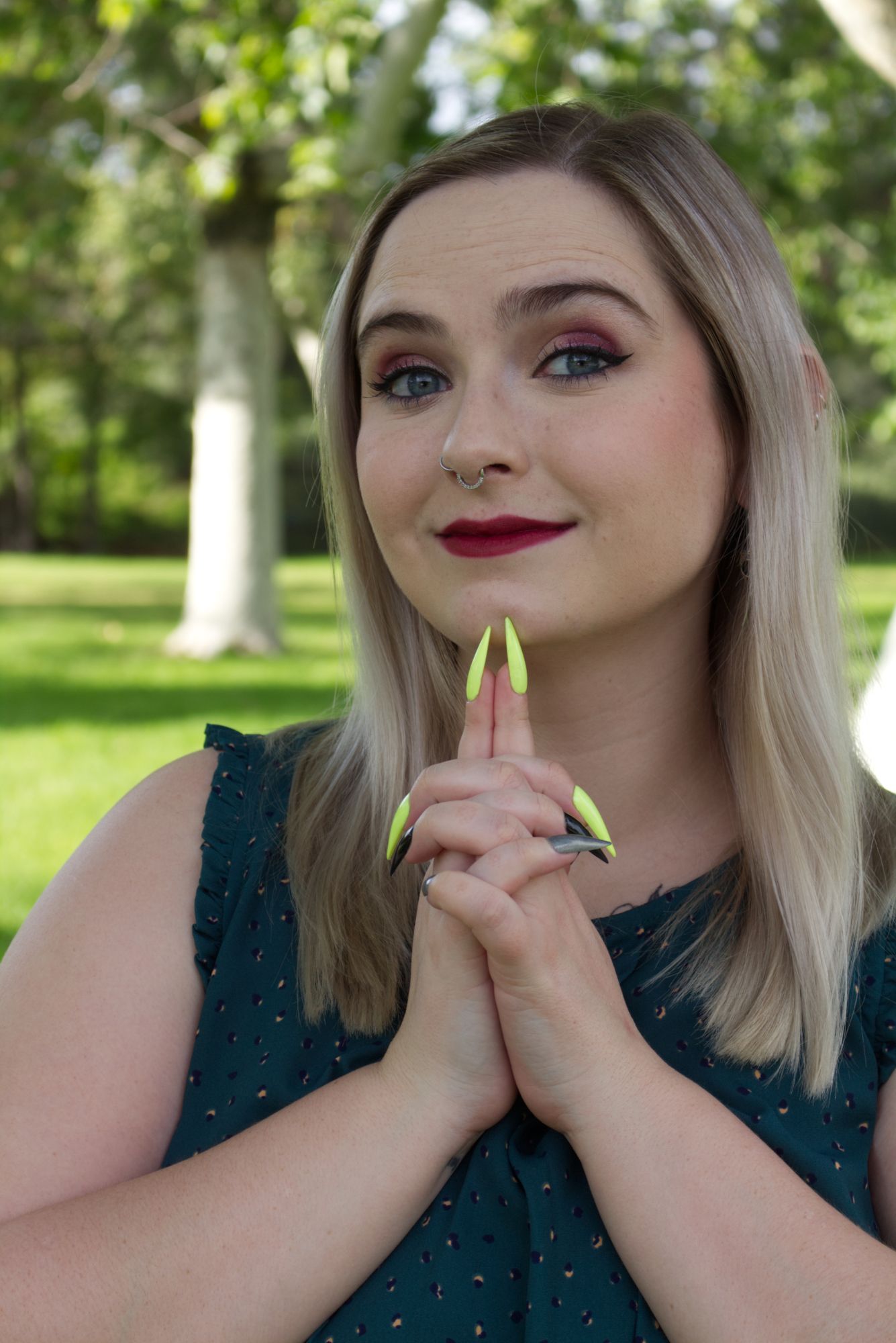 Artist Snapshot: Molly Vogel
Origin Story: As a queer kid stuck in the Bible Belt at a religious high school, I suffered through many a sermon condemning The Gays™ to hell. So, I fought back in my own little ways, like dressing as the macabre Angel of Death for "Bible Character Day."
​Now, I aim to continue the good fight against bigots with my darkly comedic writing and unapologetically queer, fat, and unhinged characters, finding humor in my personal struggles, like rehab or eating disorder treatment. I invite the reader to embrace the weird, find humor in the hopeless, and strap on a pair of cardboard wings for a wild ride.
Pipeline Accolades: TV Writing Finalist (Time Pod)
Accolades: I've secured over 20 placements in various competitions, snagging four finalist, four semifinalist, and 13 quarterfinalist placements for my TV pilots and screenplays.
Winner

Time Pod
Filmmatic Comedy Screenplay Awards Season 7 (2022)
Finalist

Repression
Emerging Screenwriters Genre Screenplay Competition (2020)

Variant
Final Draft Big Break (2019)
WeScreenplay Diverse Voices (2019)

Semifinalist

New World Order
Los Angeles International Screenplay Awards (2018)
ScreenCraft Screenwriting Fellowship (2019)

Repression
Filmatic TV Pilot Awards (2020)

Time Pod
Los Angeles International Screenplay Awards (2022)

Quarterfinalist

New World Order
Atlanta Film Festival Screenplay Competition (2019)
Fresh Voices (2018-2019)
ScreenCraft TV Pilot Script Competition (2018)
Shore Scripts TV Pilot Contest (2018)
WeScreenplay TV Contest (2018)

Repression
Final Draft Big Break (2020)
Fresh Voices (2020-2021)
ScreenCraft Horror Competition (2020)
WeScreenplay TV Contest (2020)

Time Pod
ScreenCraft Animation Competition (2022)

Myth Squashers
WeScreenplay Diverse Voices (Fall 2021)
ScreenCraft Comedy Competition (2021)

Zombulimia
ScreenCraft Feature Competition (2022)
On Being an Artist: I aim to make comedy out of life's lemons, incorporating my passions and personality into my scripts. I write the weird-girl representation I crave to see onscreen, with wild female characters of all shapes, sizes, and eccentricities.
Fueled by: I'm motivated by my desire to shock and laugh—to transform the macabre or solemn into a source of (inappropriate) chuckles. Also, add a dash of spite—I strive to expose bigotry as pathetic, silence bullies, and give the bullied a voice.
Currently: An assistant to a talent agent at Innovative Artists.
Someday: A writer for television, and if my plan to mug a leprechaun for its luck pays off– a showrunner.