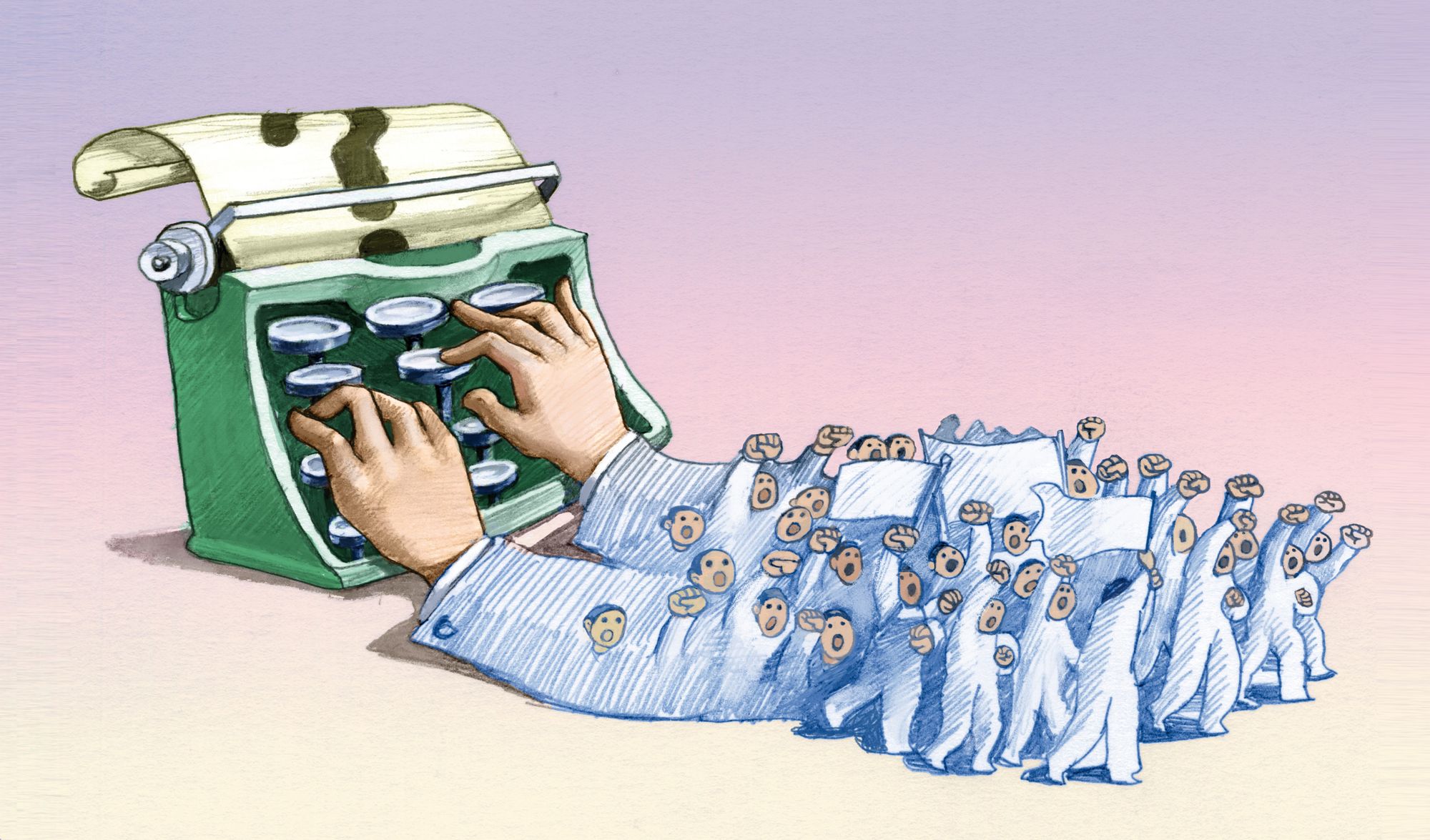 The Artists are Going on Strike
We can take the offhand plague, a war or two, and general disease of the human spirit
(Heartbreak is responsible for some of our best stuff)
But this is unfair

Everything is madness, and we can't help you anymore
Leave it to the scientists, the mathematicians, the engineers
There's nothing left for us here
The artists are going on strike
The feelers are done
Empathy and culture are done
Humanity, color, music and light, done
The plaster of our bodies is crumbling
Executive dysfunction; superliminal decay
We tell our children it will all work out
and fall apart in traffic
The artists are going on strike
We ask
How do we create while the world is burning?
Why keep making when it's all being snuffed to ash?
Pressure makes a diamond. Or coal.
This is no time for art
Trust the bureaucrats, the underwriters, the lifetime warranties (not covered by acts of god)
We don't deal in hopelessness
Unless

Freedom is at the bottom of the well
We can't doom the world to calculated odds and margins of error
There's no courage in logic, no risk in reason
Logic and reason built the atom bomb
Now, more than any other, is the time to be reckless
Make it beautiful. Or ugly.
Even if you don't know what it is
Make it
Let yourself feel all of it—all of it
It's called despair, baby doll
Burn in the heat of the unknown. Revel in the loss, the safety net being yanked from beneath you, not knowing how far you will fall.
Thrill at the thick slab of nothing between you and the pavement
It's the brittle vessel of you against
Smokescreens
Wildfires
Burnout
Domestic terrorism and Foreign bodies
Algorithms and Nuclear codes
Poison in the bloodstream
The water in Flint, Michigan
Cynics
Contagions
Civil unrest
and Snake oil
Food deserts and sea levels
Mutated cells
and
/Trigger warnings/
Theaters
Churches
Food courts
and
Synagogues
Night clubs
Birthday parties
and
Hospitals
Mosques
Concerts
and
Schools
and Schools
and Schools
and Schools
and Schools
and Schools
and [This space intentionally left blank]
It's you against
Record profits
and
Catastrophic events
and
Paper cuts
and
Spreadsheets
and
2° Celsius
and
Grief
Sometimes you can't put the pieces back together after you shatter; there is always dust
Microscopic cracks
A new form
Damage is where the sunlight gets in
Art is a process of constantly becoming
The only place where creation and evolution share one tongue
You have a voice
A unique and perfect truth
A cadence
Texture
It's you against
Apathy
And stillness
And the all-too-much
And sometimes
It's you against you
Alright …
what if …
just for the hard part …
we stay?
*Feature image by Cristina Bernazzani (Adobe)