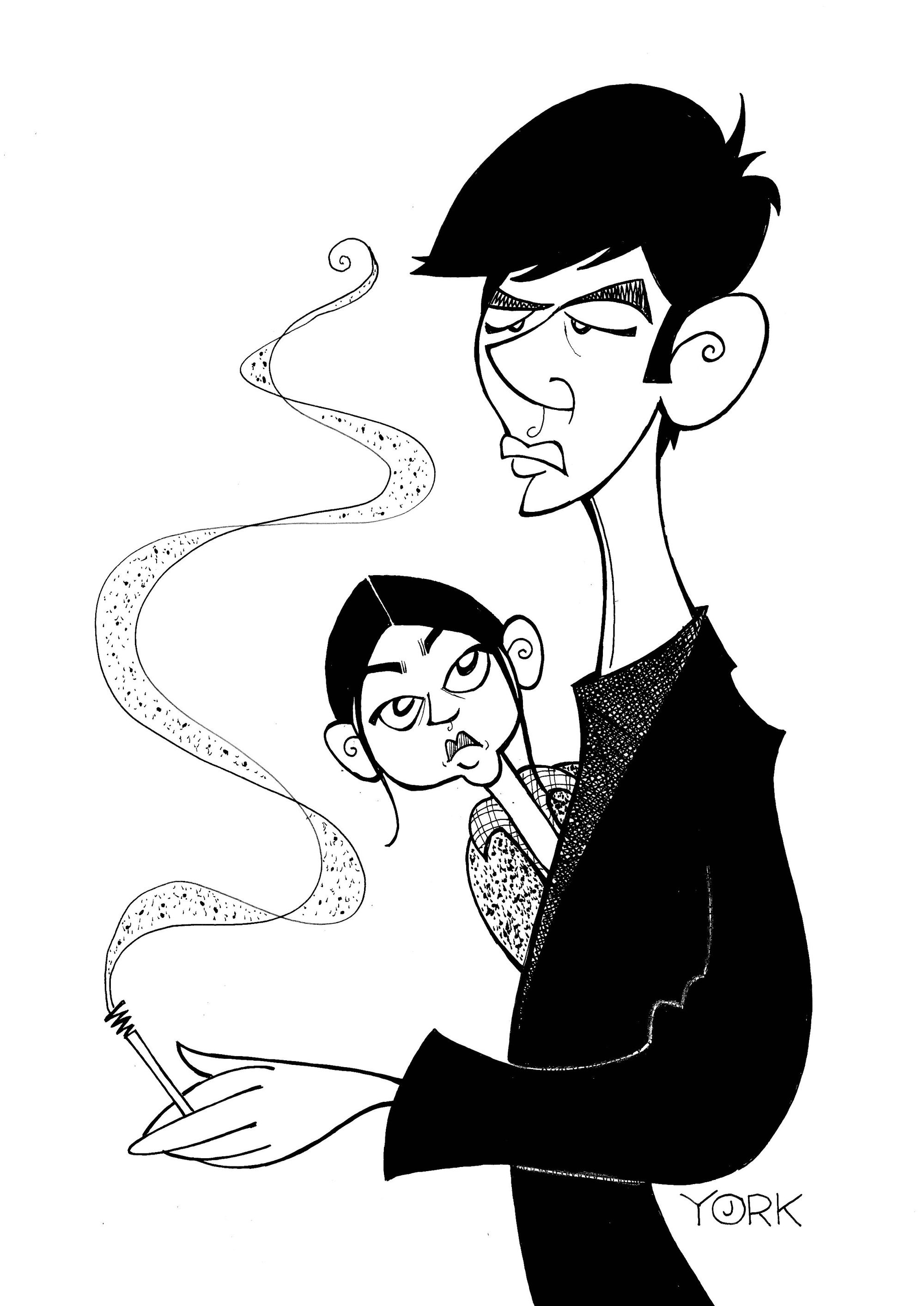 The Best Screenplay - "Drive My Car"
Every film critic is a screenwriter, and every screenwriter is a film critic.
By that, I mean that the disciplines overlap. A film critic starts a review with how well a film tells its story. And a writer must be his or her harshest critic to avoid cliches, plot holes, and badly-drawn characters.
For myself, as a film critic and professional writer, picking the best screenplay amongst movies released this past year was a daunting task. There were dozens of admirable screenplays to choose from on the original side (Spencer, Belfast, The French Dispatch, and Parallel Mothers) and the adapted front (The Lost Daughter, The Power of the Dog, CODA, and Dune). And yet, the script that I thought stood out as the most accomplished was Drive My Car, written by Ryusuke Hamaguchi, also the film's director, and Takamasa Oe.
Drive My Car is a riveting character study, a mood piece, and a shrewd meditation on grief and the struggle to move forward in a stultifying world. And at the end of 2021, as we start to crest into the third year of the worldwide pandemic, Hamaguchi's film spoke to the isolation we have all been feeling for too long now. His film is haunting, yet surprisingly, hopeful.
Adapted from the short story of the same name by Haruki Murakami, Drive My Car tells the story of a theater actor married to a TV screenwriter. (Admittedly, that last fact may have helped me love this script all the more.) Both Yusuke Kafuku (Hidetoshi Nishijima) and his wife Oto (Reika Kirishima) are storytellers. He's an actor bringing a writer's words to life on stage; she's a TV writer, building a continuing narrative for actors to play week in and week out on the tube.
Their relationship blurs the lines between work and sex because when they make love, Oto's ecstasy releases a wild imagination—one that can create plots for her show as she coos towards orgasm. Yusuke responds in kind, building on his wife's stories in real-time, and even helping in the editing of her thoughts afterward before she commits them to paper. Their relationship truly is one big mind fuck.  
The story could've been just that, a riff on a couple's passion for each other and storytelling, but that's only the beginning of all that will transpire in the three-hour running time of Drive My Car ... spoilers ahead.
Why, less than 30 minutes into the film, out of nowhere, Oto dies of a brain hemorrhage. And this gigantic plot twist occurs shortly after three other ginormous revelations are exposed: the couple's daughter died a few years back, Oto has cheated on her husband continually, and Yusuke discovers he's losing his vision after a major car accident.
But lo and behold, there is even more in store with all kinds of dramatic twists and turns. And throughout, the film provides an up-close and personal examination of Yusuke as he struggles to manage all his grief and loss while trying to direct a new production of the Anton Chekhov play Uncle Vanya. Naturally, the themes of regret and longing evident in that classic stage drama echo many of Yusuke's struggles to make more of his life despite having lost so much.
The film is nothing if not exceedingly clever as even the very title of the film is cheeky in its own right. Not only do the words Drive My Car comment on Yusuke's needs after his vision starts fading, but it outright refers to a clause in his contract to direct Vanya. It seems the producers want to limit liability by having a professional driver chauffeur their directors around during the production.
The driver that Yusuke is given is a quiet, young woman named Misaki (Toko Miura). As she starts to take him from place to place, they don't say much to each other, but soon enough, they start chatting. Yusuke discovers that Misaki has suffered an incalculable loss in her life as well, and they begin to bond over their grief.
Misaki's Saab becomes something of a confessional booth, with their secrets, fears, and need for forgiveness manifesting.
Still, that's only half of what makes this film so special. There's a clever balance of dialogue and action throughout, with tropes being twisted left and right. One example occurs early on as we watch Yusuke talk to himself while driving. Is the conversation he's having in his head? Is it a memory? No, it's merely him practicing his lines with the help of a tape by his wife Ota reading the other parts.  
Director Hamaguchi has fun with show biz conventions, too, chiding artist egos and actorly insecurities in equal measure. One of Hamaguchi's best bits of comedy concerns the young thespian Koshi (Masaki Okada) whom Yasuke has cast in his production to play Vanya. Koshi at first seems like a naïve and starstruck doofus, but as more and more of the story spools out, he's revealed to not only be a shrewd operator but also a dangerous brute and even a ladies' man. (I'll give you one guess as to whom he had an affair with.)
All in all, Hamaguchi makes the case that life is a lot like that Saab: if you want to get anywhere, you have to keep your foot on the gas. It's a bumpy journey, full of twists and turns that you won't see coming, but the last thing you should do is stop.
His film about despair turns into one where light is definitely at the end of the tunnel. It's a brilliant script and movie, as well as a shrewd lesson for all of us as we start the New Year, hoping to God that the pandemic will soon be in our rearview mirror.