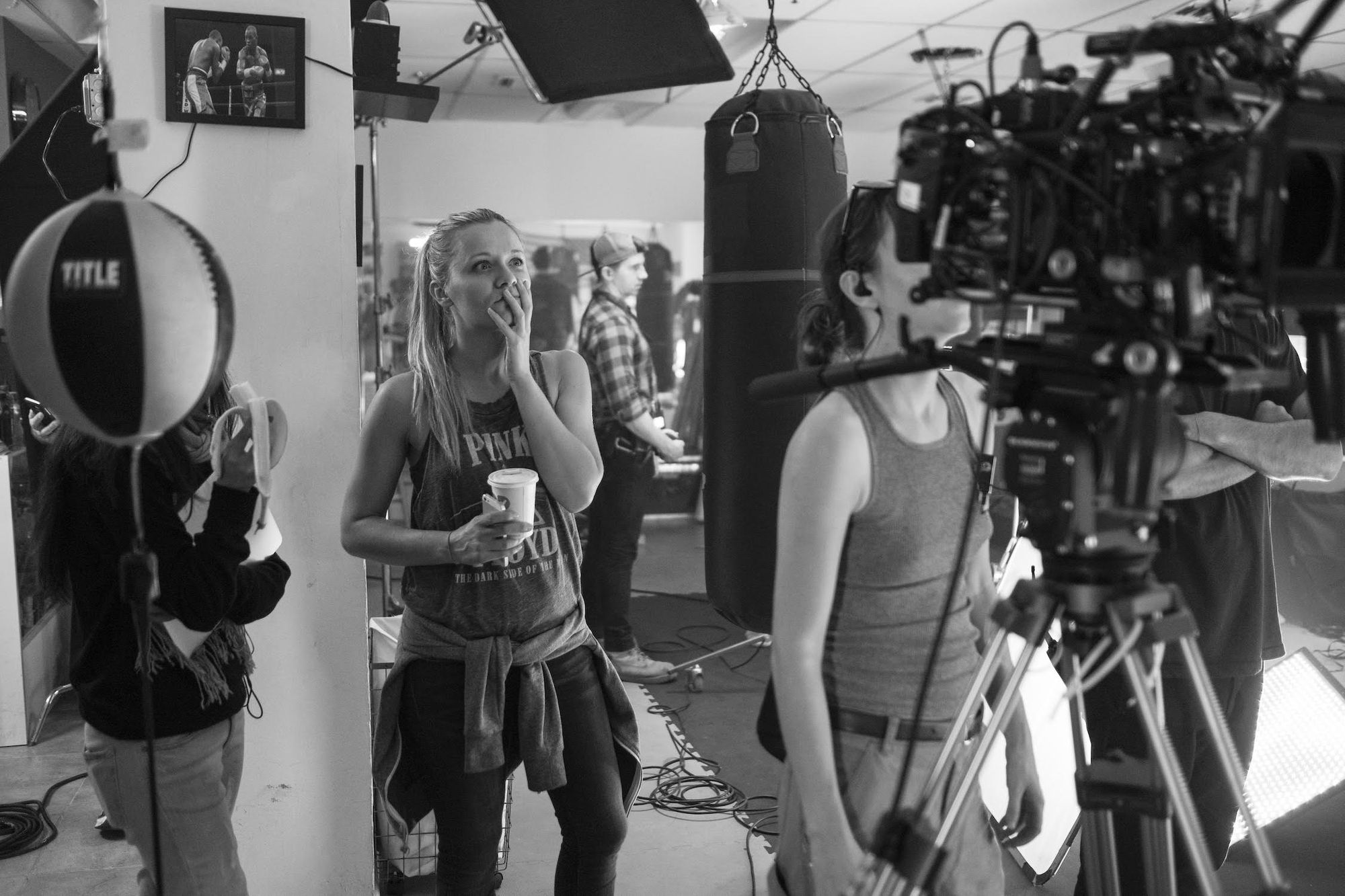 Artist Snapshot: Robin Rose Singer
Origin Story: Grew up in a small cow town of 5,000 people. Kid of hippie parents in their 20s who were finding their way still (in the loosest sense of the idea). My dad's mantra was "never do anything half-assed" and that stuck for life. Grew up practicing martial arts and doing ballet, but decided I'd rather be a musician. Got a quick degree in New York and then toured for awhile in various bands before auditioning to play a guitar player in a film and falling in love with acting. Pursued that but got tired of reading for costars-with-nudity, so I went to the school of Google and YouTube and took a whack at making my first short film. Miraculously, it got into Tribeca and I decided I loved filmmaking, but that I should probably figure out how to actually do it. So, I began working as a PA (which I was only hired to do because I wasn't afraid to drive—and expertly parallel park, thank you—a cube truck in New York). Moved up the ladder in production, locations, and art department for a few years. Finally got bold enough to direct the most insane short film ever (like it had 12 locations, 20 something actors, fights, stunts, kids, custom props … all the things they tell you to avoid). I think I lost about ten pounds, but I made it out feeling invincible and have never wanted to do anything else in life since. Except for possibly moonlight as David Attenborough or Jane Goodall someday, even though I'm totally unqualified. Besides filmmaking, traveling is my favorite thing to do.
Pipeline Accolades: Film Pipeline Short Script Runner-up (Mina Finds Her Edge!)  

Accolades:
Hollyshorts Hawk Films Screenplay Award winner (Mina Finds Her Edge!)
Academy Nicholl Finalist, Hit List, Tracking Board Recommends, Screencraft True Story Winner, NY Stage and Film Screenwriting Fellow (The Lions of Mesopotamia)
Producer's Guild of America Create (Mala Sangre)
PGA x Google Short Film Grant (Haider, Texas)
IFP Made in New York: Series winner, 2 x Telly Awards (Maturity)
NBC/Universal Film Fest, March on Washington FF (Interference)
Tribeca Film Festival (Aphasia)
Fueled by: The first time I caught an audience with a jump-scare. There were a couple hundred people in the theater, and the energy was awesome. It was a New York crowd, too, so a few people yelled/cursed at the screen, which is my favorite part of watching movies. I love it when people talk.

Currently: I am a freelance producer/director for commercials (mostly), building towards sustaining myself as a writer/director for film and TV.

Someday: Writing and directing TV, showrunning eventually, taking a kick ass international feature I made to Cannes.  
*Feature Photo: Robin Rose Singer (Credit - Seth Webster)