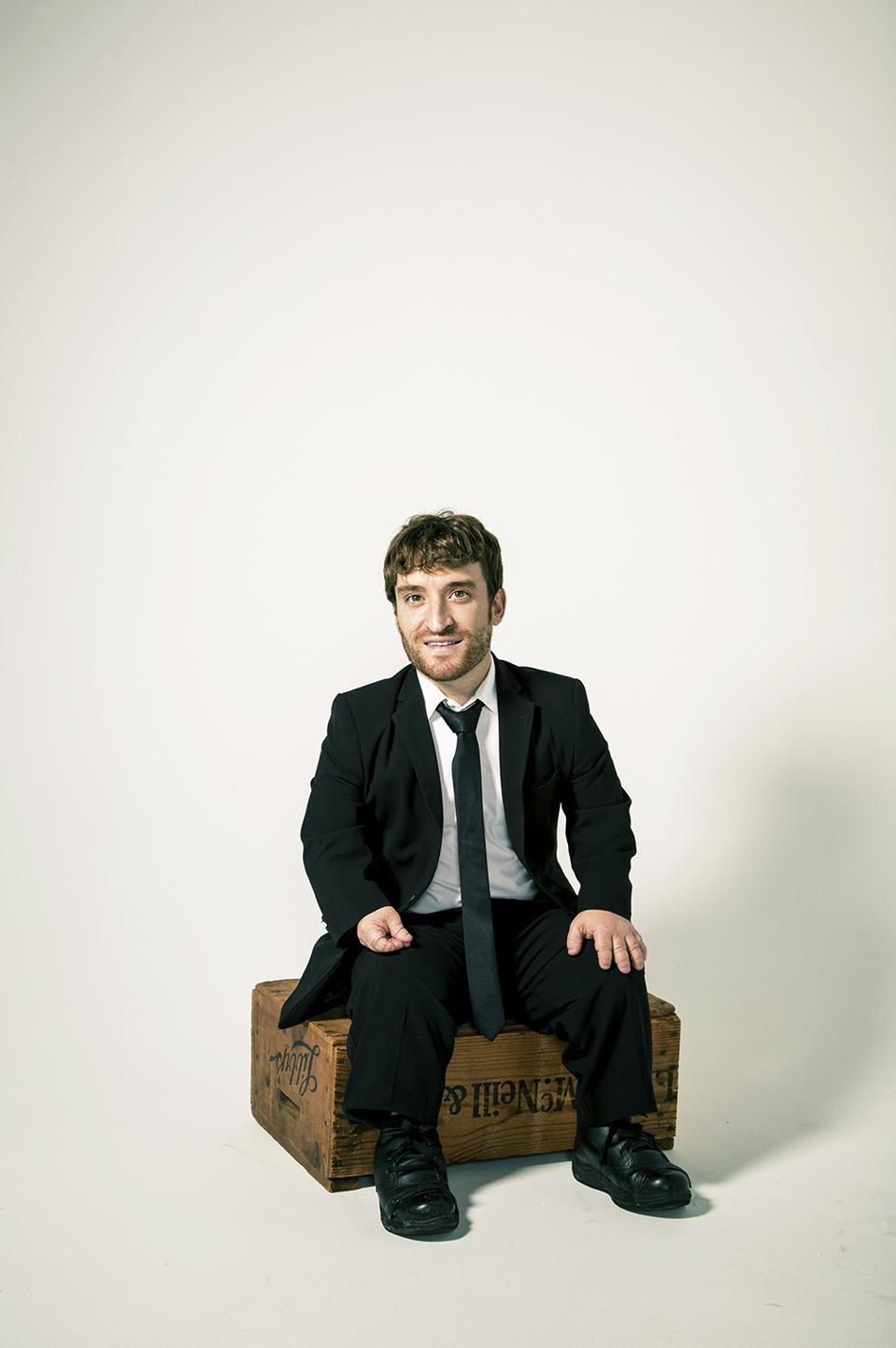 Disability In Hollywood: How Advocates are Changing the Landscape
It was Katherine Beattie's first assistant job in Hollywood, and she wanted to make a good impression. She ran errands, answered calls and emails, and did what showrunner's assistants do, all the while without disclosing her disability.
But one day, after being on her feet for hours on end—something difficult to do for Beattie, who was born with cerebral palsy—she sat down to rest.
"I got yelled at for sitting," Beattie said. "And instead of standing up for myself and saying, 'I need to sit because I have a disability and can't stand for that long,' I internalized it and believed I could never rest, so that was obviously very tiring."
Cerebral palsy is a group of disorders that affect a person's ability to move and maintain balance and posture, but it has a spectrum. Some people's entire body is affected by CP, while others might have only a limb or two impacted. For most of Beattie's life, she was able to walk and conceal her disability. But as she got older, it became more difficult to hide.
"When I first got into the industry, I was very much like I always needed to be hustling and doing the most and moving the fastest and working the hardest to make up for my disability," she said. "I was afraid people wouldn't want to hire me if I got found out."
In her late 20s, Beattie would get an assistant job on CBS' "NCIS: New Orleans," where for the first time she revealed her disability professionally. She had to, after finding out her office was on the second floor. And she was pleasantly surprised by the show's acceptance and accommodations, progressing from assistant to staff writer. When "NCIS: New Orleans" was canceled, she was staffed on CBS' "NCIS," where she currently works.
"When I started using a wheelchair at work full time, I was around 29 years old, and I've used my wheelchair consistently at work every day since," Beattie said.
"It makes it so much easier to focus on my actual job because I wasn't, you know, so exhausted all the time."
Despite Beattie's coworkers' acceptance of her disability, her fears of being discriminated against because of her CP are valid—and the numbers prove it.
Although one in four people are disabled in the United States, and over 1 billion people are disabled worldwide, representation of disabled people in the entertainment industry—both on and behind the screen—is sorely lacking. According to the Ford Foundation's 2019 Road Map for Inclusion report, fewer than 25 percent of characters in the media are depicted with a disability, and those who are, are typically played by a non-disabled actor. Behind the scenes, disabled people are vastly underrepresented as writers, producers, directors, and more. Even the Writers Guild Of America lists disabled writers among its least-represented demographics: less than one percent of the guild identifies as disabled. Additionally: disabled people in the industry often have horror stories about how they are treated.
There has been progress for disability representation, mostly in front of the camera, which makes advocates and those with disabilities in Hollywood hopeful for the future.
Disability Representation Over The Years
Throughout the industry's history, people with disabilities have faced limited to no representation on the big and small screen. The representation they did receive was often negative, degrading, and from a non-disabled, ableist perspective. From the 1934 film Tomorrow's Children to The Wizard of Oz, disabled people are portrayed as burdens, outsiders, and without agency. (Tomorrow's Children, for example, is a story with a eugenic plot centered on a family of "degenerates, cripples, and mentally disabled people" offered welfare-for-life if they agree to sterilization ...)
But since the 1980s, there has been a paradigm shift towards authentic disability representation.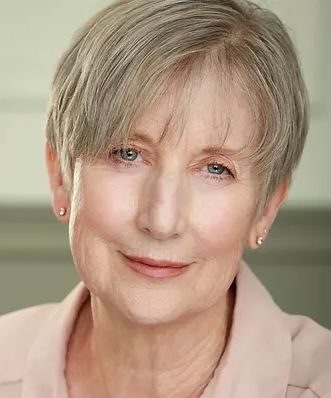 Experts like Gail Williamson, the department head and agent in the diversity department at KMR Associates, a Hollywood talent agency, said the positive shift in disability representation has made even more headway in the last two years.
"We've got more voices, and more studios have stepped up to the plate," Williamson, who has been with KMR for nine years, said. "There's a lot of diversity events and awareness. I used to beg to get my voice heard, but now, I often get asked to come speak, or talk and share."
Williamson became immersed in the world of disability about a decade after her son Blair was born in 1979 with Down syndrome.
"After he was born, I could walk into a restaurant with him on my hip, and there was silence because people just weren't used to seeing a baby with Down syndrome in a restaurant," Williamson said. "I remember one time I was at Universal Studios, and I had him in a backpack on my back. And a woman came up to me and said, 'I had one of those at home,' and I said, 'A backpack?' And she said, 'No, a child like that. But I live in South Africa. We don't take them out in public.'"
"So, it was a different world."
But when Blair was around ten years old, the show "Life Goes On" premiered, featuring Chris Burke, an actor with Down syndrome. It was the first time Williamson remembered seeing a person with Down syndrome on television.
"I first told Blair you're going to grow up and be like "Corky" (the nickname for the character Burke played), and you are going to want to watch this," Williamson said. "He replied with, 'No, my Down syndrome will go away. Daddy's went away, and my brother's went away.'"
"And I realized I hadn't shown my son role models of adults with Down syndrome. And he wasn't seeing himself represented in the TV and films he watched until this character."
The TV landscape was far more limited compared to now, which meant a broad audience watched "Life Goes On" and were exposed to Down syndrome and disability. Williamson said her life changed, and she soon was indoctrinated to the power of the media.
Around the same time, her son, who was running 400 meters in the Special Olympics, was cast by a company to run for a commercial. He had to run for hours to get 15 seconds of footage. And he loved it.
"After that, I wanted to be a good mom. I wanted to help him do it again. And I started looking for an agent, but nobody was interested," she said.
Williamson discovered the California Governor's Committee for Employment of People with Disabilities' media access office during her search. This governmental agency was helping adults with disabilities find work in entertainment. The problem Williamson faced was that her son was a child. So she offered to volunteer and create a children's division. This was her entrance into becoming an agent for people with disabilities.
In the media access office, Williamson helped child actors with disabilities find roles, and she eventually became a full-time contracted employee. She did that for years before working for the Down Syndrome Association of Los Angeles. But around nine years ago, her contract wasn't renewed, and at 60, she found herself unemployed but still yearning to help people with disabilities find work in entertainment.
She landed at KMR Talent Agency and helped build their diversity department.
In 2009, her first year at KMR, her clients made $50,000 collectively, which means she brought in about $5,000 (10%)  into the office. In 2019, nine years later, her actors with disabilities made a whopping $3 million collectively.
She went from having around 20 clients to hundreds.
"It grew so fast, and it grew because it was time," she said. "I've always said, it's like this wave coming, and we have to all paddle out and be ready to surf it. And the wave is here."
Williamson works with people with disabilities of all ages and has helped her clients land roles on major network productions like NBC's "New Amsterdam" and "This Is Us."
She has high hopes for the future of disability representation in Hollywood, but she believes there is still a long way to go. Specifically, she thinks there needs to be better representation of people with disabilities behind the camera.
Williamson dreams that one day film and television will be so inclusive that there won't be a need for a specific diversity department like the one she currently oversees.
"I think people have to start realizing the value of an authentic story," she said.
Paving Their Own Path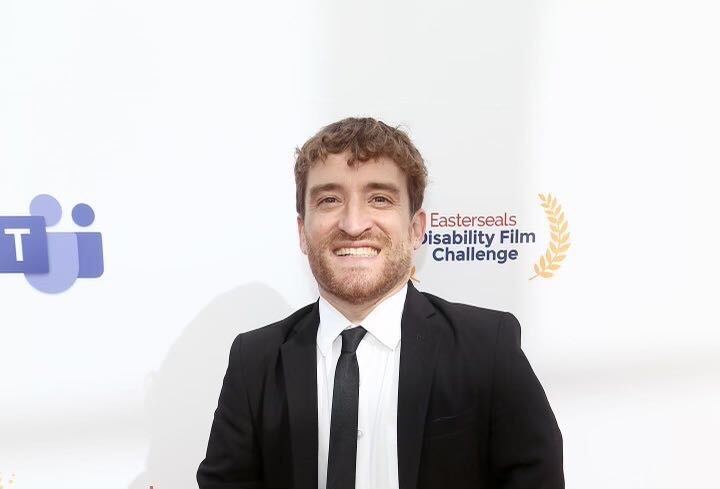 Nic Novicki was a child when he first realized the impact of comedy on what he describes as "getting people on his side." Through theater and making people laugh, Novicki, a little person, could break down barriers between him and non-disabled people.
So he decided to dive in headfirst, and throughout college, he found himself performing in various productions and doing stand-up comedy. He knew breaking into the entertainment industry would be difficult—it is for practically everyone. But Novicki wondered if it would be more difficult for him, a person with dwarfism.
He didn't wait to find out.
Novicki created his own content, specifically a reel of himself in the character roles he hoped to one day book. He played everything from the romantic lead to a gangster. And that reel and all the future content Novicki would write and produce on his own would be the catalyst  behind countless jobs he'd later book, including his first job, a role right out of college on "The Sopranos" in 2005.
"My reel showed a different side of me as an actor, as a little person," Novicki said. "And it made it so I didn't have to rely on Hollywood to come to me with a perfect role as a little person."
"It was essential to me, to create roles that showcased me and how I wanted to be showcased."
The work Novicki created has kept him entertaining audiences for two decades; he's been on everything from HBO's "Boardwalk Empire" to Amazon's "Loudermilk."
And then, in 2013, Novicki decided he wanted to help others with disabilities experience the success he had by assisting them in creating their own content.
So he started The Disability Film Challenge, a weekend-long filmmaking contest that allows filmmakers—with and without disabilities—the opportunity to collaborate and to tell unique stories showcasing disability in its many forms.
Each year, it's grown significantly. Then in 2017, Novicki partnered with Easterseals Southern California (ESSC), a nonprofit that provides services and support to people with disabilities.
"To date, we've had hundreds of films, and countless success stories, as people with disabilities tell their own stories and take their careers into their own hands," Novicki said.
One of the participants who found immense success from the Disability Film Challenge is Nicole Evans. In 2018, she entered the challenge and won the "best actor" award.
"It was like that rocket ship moment for me," Evans said. "I can tie so many wonderful things that have happened to me in recent years all back to participating in the Easterseals Disability Film Challenge."
Because of the challenge, Evans, born with the genetic condition osteogenesis imperfecta, or brittle bone disorder, was hired for roles on shows like Netflix's "Special" and NBC's "Superstore." She even got the opportunity to direct her first PSA. She credits all her success to the film challenge.
The Disability Film Challenge just wrapped up its tenth year with a record-breaking 95 submissions from the United States and countries worldwide.
"I think right now what we're seeing is people getting opportunities. I feel so proud to see firsthand the networks and studios and producers and casting directors, reaching out and seeing films from the challenge and actors and bringing people in," Novicki said.
"I'm very optimistic about the future. We've made a lot of progress, and we're on the right track."
Nonprofit Fights For Inclusion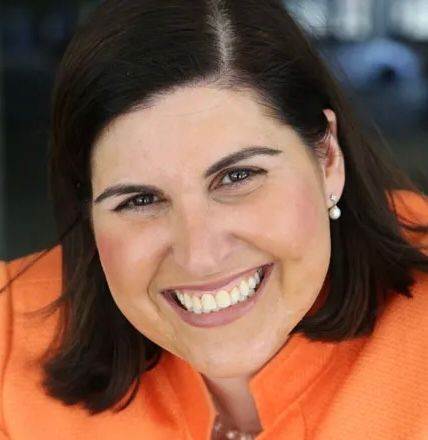 Lauren Appelbaum is focused on improving representation for people with disabilities both in front and behind the camera. Appelbaum is the Senior Vice President of Communications and Entertainment & News Media for RespectAbility, a disability-led nonprofit that works to create systemic change in how society views and values people with disabilities, also working to advance policies and practices empowering them have a better future.
Since she started with the nonprofit seven years ago, Appelbaum has helped grow RespectAbility's influence in media—more specifically in Hollywood, where she works to ensure a more authentic portrayal on screen for people with disabilities and better hiring practices behind the camera.
In 2018, Appelbaum helped create and author the Hollywood Disability Inclusion Toolkit to help entertainment professionals who wish to ensure they are as inclusive as possible. From there, Appelbaum and her team created entertainment labs for professionals with disabilities in the industry, and they began providing training for studios and production companies, in addition to consulting services.
"When we started, we were doing all the training for free because I knew if we charged them [the studios], they wouldn't pay us," Appelbaum said. "Over time, though, they've realized how important this is. So now, a third to a half of our work is funded by the studios."
RespectAbility has worked with nearly every studio, including Sony Pictures Entertainment, Viacom, CBS, NBC Universal, Netflix, and Disney. Sometimes their work with studios is project-based. Other times, they have long-term contracts.
Appelbaum said she hopes to see a future where RespectAbility is always brought in for projects at the development stage. The sooner they are, she said, the quicker they can assist the show staff and crew with understanding disability and creating a product that is accessible, inclusive, and informed.
Appelbaum noted RespectAbility's involvement with the 2020 Netflix show "The Healing Power of Dude," a show about an 11-year-old boy with social anxiety disorder. RespectAbility's role was specifically to offer expertise for a character who uses a power wheelchair. According to Appelbaum, they helped with scripting, accessibility on set, and further accessibility when it came to housing for the disabled actors in the cities the show was filmed.
"I eventually asked the team, 'Did it cost any more money to build an accessible set?' And they said 'No, it didn't cost us any more money, because we knew from the beginning that we were going to design the set to be accessible," she said.
"And the accessible set helped costumes and cameras and everyone who had to push something. It helps because there are ramps everywhere instead of stairs. It didn't cost them any more money to ensure they made it accessible through universal design for everyone."
Between 2015 to 2019, RespectAbility consulted on about a dozen projects in Hollywood. In 2020, they consulted on 70 television episodes and films. In 2021, that number jumped to over 200 projects, including television, movies, and YouTube/digital products.
"When we started doing this work, many of these requests seemed like people just wanted to check off a box," Appelbaum said.
"What I've noticed is a real shift over the past two years. I would say 95% of the time, people come to us with a request because they want to get it right."
Nielsen Tracks The Numbers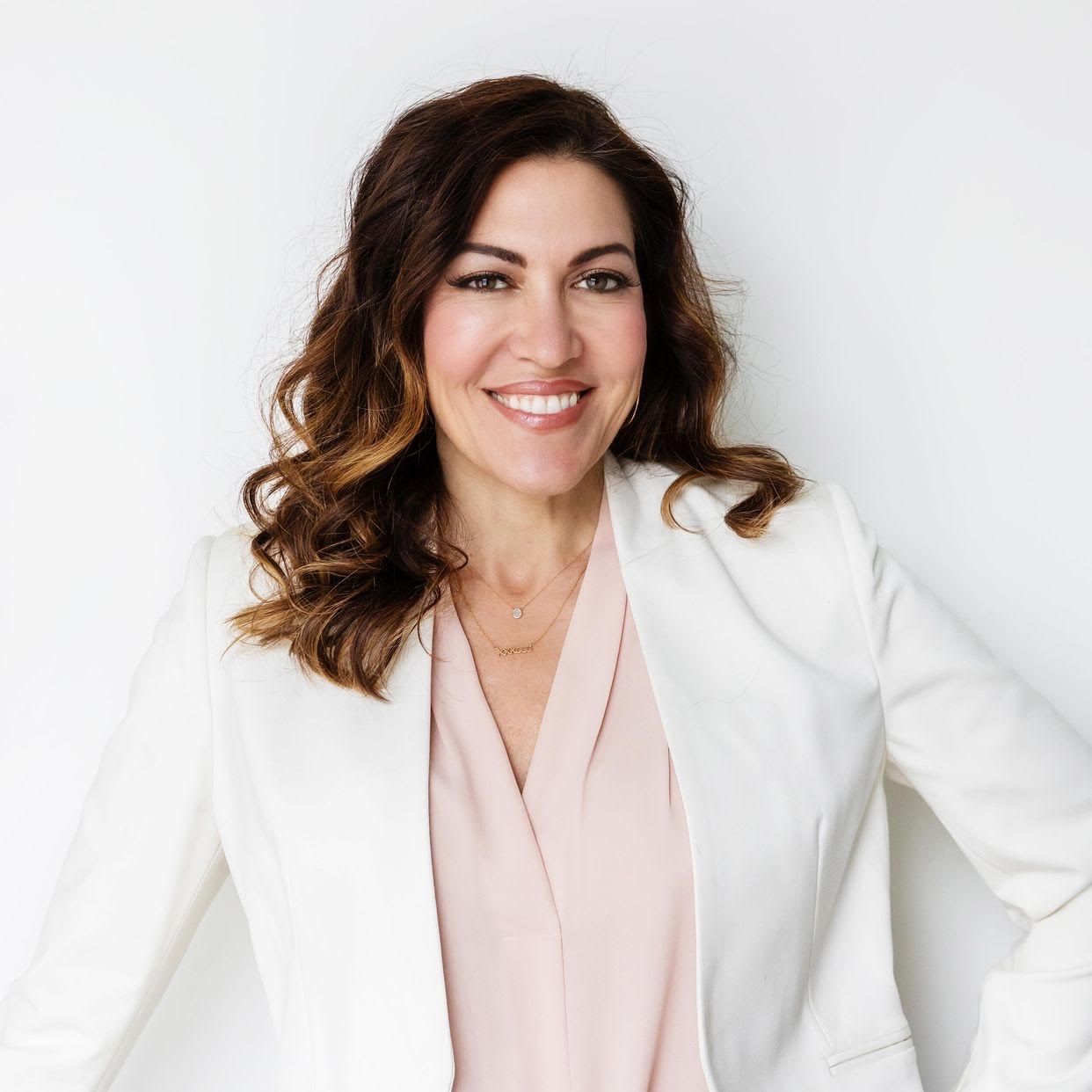 Stacie de Armas' role at Nielsen, the media company that tracks and measures media audience insights, data, and analytics, focuses on the representation and inclusion of diverse identity groups within data, products, and external narratives. She is the Senior Vice President of Inclusive Insights and Intelligence at Nielsen, and one of the groups she follows closely is the disability community.
"We deliberately and intentionally expanded our focus so we could bring more narratives in, beyond the narratives the industry was talking about, and really put resources and efforts and focus on identity groups that had not had the same level of visibility when we think about media, representation, and inclusion," de Armas said.
In 2020, de Armas said, inclusion analytics was born, a tool that allows Nielsen to evaluate inclusion on screen. Some of what they uncovered in a 2021 survey includes how the volume of content inclusive of disability has increased over 175% in the last decade compared to 10 years ago. But despite there being more disability content, people with disabilities are eight times more likely than people without disabilities to say a TV portrayal of their identity group is inaccurate; and seven percent more likely than people without disabilities to say there's not enough content featuring people from their identity group.
"I think these numbers are really low," de Armas said. "Because you would imagine it would be so much higher. But I think what that speaks to is that there's just so little content. I bet you that number would be much higher now."
Nielsen also evaluated 3,000 titles in one of their descriptor systems and found that 70% of the content, inclusive of disability, were feature films versus television shows.
"A lot of it is in feature films, but America's most-watched content is on their TVs," de Armas said. "We need to see more regularly recurring roles with people with disabilities that aren't, you know, suffering or, as they say, inspiration porn. We need to see them as a regular part of people's lived experiences."
Nielsen also looked at keywords associated with content, including people with disabilities. The top five keywords included family, inspiration, relationships, female protagonists, and love.
"You aren't seeing people with disabilities in other genres that audiences are really drawn to," de Armas said. "And to not see those here, and to see the top keywords including family, relationships, love, and inspiration feels a little bit like an inspiration porn corner."
According to Nielsen Research, consumers with disabilities represent a $1 billion market segment. When you include their families, friends, and associates, that total expands to more than $1 trillion.
"I think this is an opportunity for people with disabilities and allies to demand better."
The Future
In March, CODA, a film featuring deaf actors portraying deaf characters, won the Oscar for best picture at the 94th Academy Awards. Troy Kotsur became the first deaf male actor to win an Oscar (Best Supporting Actor). In addition, writer-director Sian Heder won for best-adapted screenplay.
CODA's historic and monumental win sent reverberations around Hollywood.
"Whether you're deaf or a little person or wheelchair user, or you're on the autism spectrum or have Down syndrome, or you have cerebral palsy, I think collectively we all felt like that was us," Novicki said. "And we were there for that moment."
It was a moment that possibly proved to studios and executives how the public receives authentic disability stories.
But despite CODA's win, and the strides made over the last decade, there is still an immense lack of representation.
A GLAAD report from early 2022 found that the number of series regular characters with disabilities on primetime broadcast TV decreased, down to 2.8 percent from a record high of 3.5% the year prior. For film, disabled people represented only 2.3 percent of speaking characters. And characters with disabilities are more often than not being portrayed by nondisabled actors— meaning millions of people are still unable to see themselves in the media.
Advocates and experts, like Beattie, believe the way forward is for more disabled people to be represented behind the camera, in creative positions such as writers and directors, but also as executives and other positions of authority.
There is a long way to go, but Beattie feels confident in Hollywood's direction.
"I think the things we're seeing now, the representation, has gotten so much better," Beattie said. "So hopefully, in the next couple of years, we'll have more disabled people creating their own shows, writing their own movies, casting more disabled actors, hiring more disabled crew, which is still lagging far behind where I think it needs to be."
"It's very easy to work with a disabled person ... we can do great work, we bring a lot to the table. So hire us."
*Feature Photo: Nic Novicki / Easterseals Disability Film Challenge