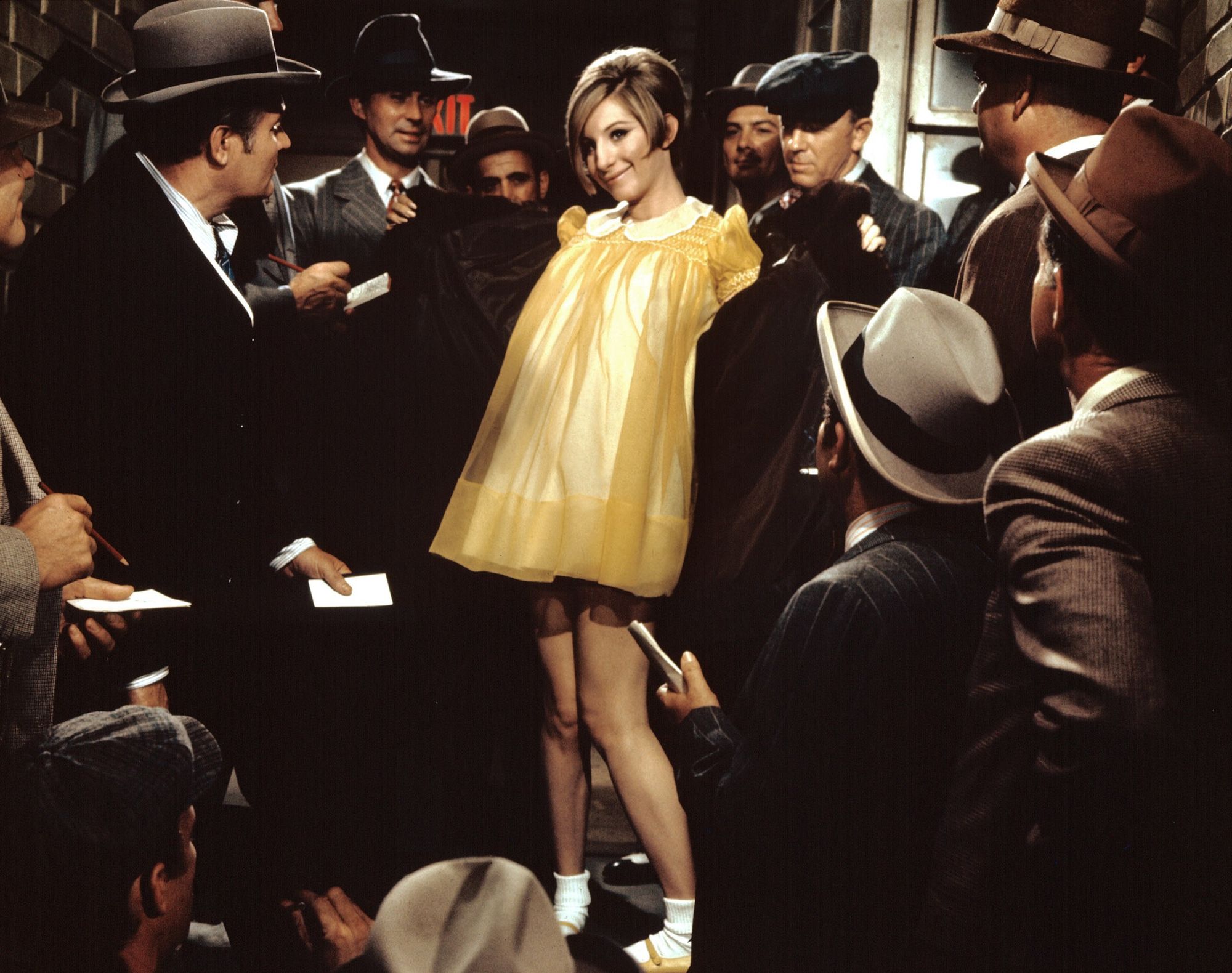 Hollywood Films Written By and About Women - Part 2
Ready for 10 more womanly wonders from cinema history?
This time we're starting at the demise of the Golden Age and running clear into the 1980s.
In Part 1 of this series, I talked about some films that marked the first half-century of Hollywood cinema. With the burgeoning technology that put "talking pictures" in theaters came consolidation of power through monopolization and vertical integration that put (male) bankers and Wall Street investors in positions powerful enough to begin excising female execs and creatives. But as if that wasn't bad enough, it was also no coincidence that when the big studios decided to unionize in the 1920s, most of those labor unions didn't allow female members.  
Even after all that, certain events leading to the end of Golden Age created a seismic shift in the film industry.
Auntie Mame (1958)
During WWII, the number of women in the workforce and in the armed forces skyrocketed. Most wanted to continue living independently and doing work historically limited to only men. This frightened the male dominated ... everything, really. So, with the end of WWII came a massive push to enforce an extremely limited cultural definition of femininity and to drive as many women as possible out of the workplace. Naturally, this influenced what few female film writers remained to push back the best way they knew how: through their art.
Betty Comden and writing partner Adolph Green wrote the screenplay for Auntie Mame after having written several of the top musical comedies in cinema history, including The Barkleys of Broadway, On the Town, Singin' in the Rain, and The Band Wagon. Before the film adaptation, Rosalind Russell had already won a Tony award for her role as the free-thinking title character. While this film was a fun and colorful romp, it also contained biting commentary on multiple aspects of society that are still relevant today.
The Diary of Anne Frank (1959)
Beginning in 1947, the HUAC hearings resulted not only in widespread union-busting but also in Hollywood blacklisting hundreds of creatives from working in the industry—many of whom had merely made enemies in the government for writing feminist or generally left-leaning films. Antisemitism was also a recurring theme throughout the HUAC hearings, one that re-perpetuated the ever ludicrous "Jews control the media" conspiracy theory.
Frances Goodrich wrote the screenplays for a myriad of Hollywood classics, including Rose-Marie, Easter Parade, The Thin Man series, Father of the Bride, and multiple versions of The Diary of Anne Frank (which she co-wrote with husband Albert Hackett). The screenplay for this film was adapted from their Pulitzer-winning stage play, which was based on a combination of the actual diary and input from Frank's father.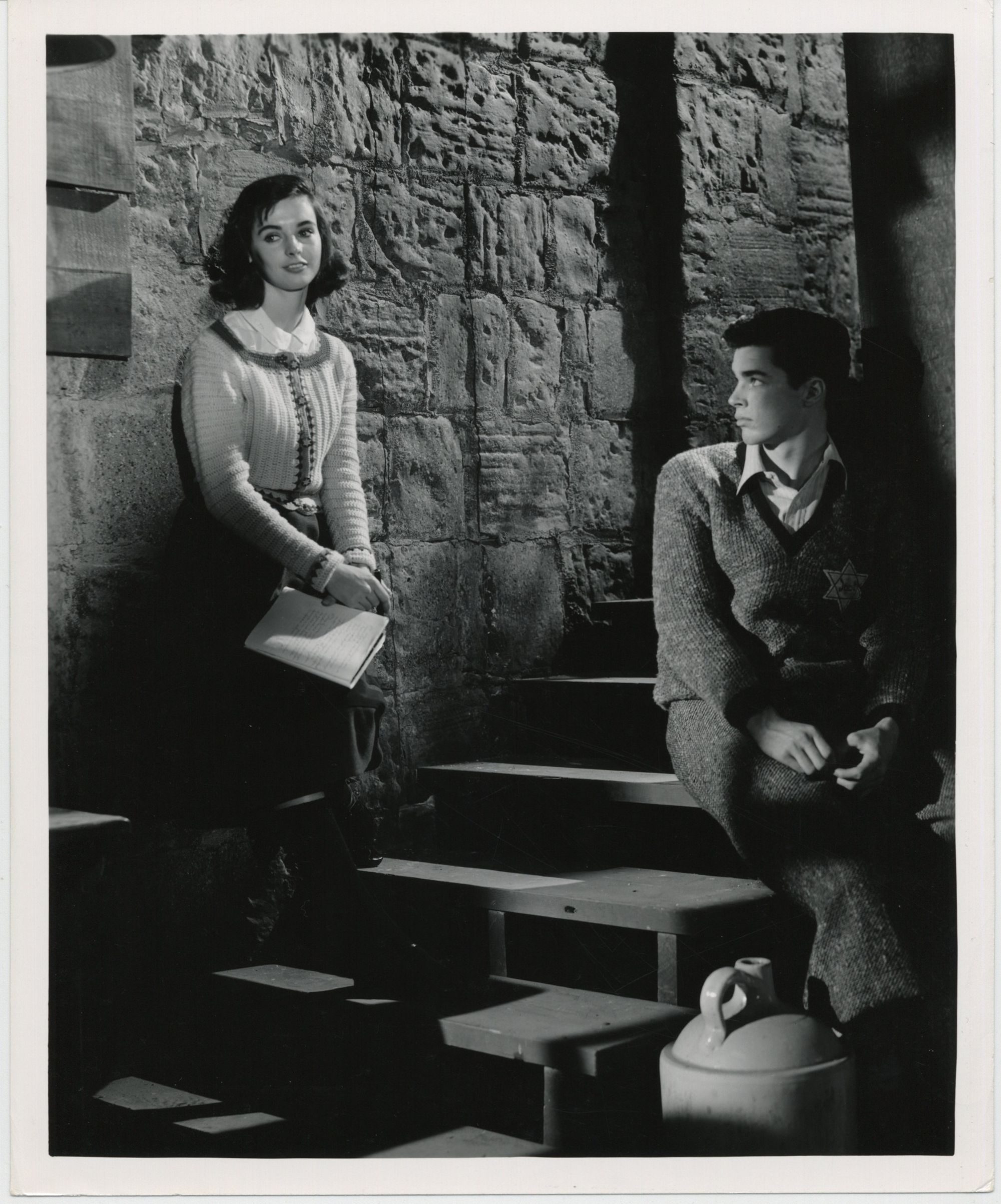 Some critics argue that Frank's father insisted upon too strong an emphasis on Anne's optimism, rather than focusing strictly on her suffering. Maybe he did somewhat idealize memories of his friends and family while posthumously fulfilling his daughter's dreams of being both a world renowned writer and having her work become part of Hollywood history. But he also used art to fight against the already growing number of Holocaust deniers and ignorance-based bigotry that still takes root every so often.
Overall, his influence on the adaptation really doesn't seem like the disgraceful faux pas that so many critics make it out to be. Either way, Goodrich's renderings of leading women in cinema undoubtedly stand as examples of memorable and strong-voiced female characters.
Funny Girl (1968)
The 1960s saw the beginning of a new women's liberation movement, and with it, a renewed popular interest in stories about women breaking outdated professional or social barriers.
As the writer of both the screenplay and the stage play (although humorously enough, she actually wrote it in screenplay form first, then as a play, then as a movie again), this was Isobel Lennart's final film after a long and prolific career. Conversely, after 1,348 performances of the original play on Broadway, this film was Barbra Streisand's first ever role in a feature film.
Lady Sings the Blues (1972)
I initially hesitated about including Funny Girl and this film on the list because they're both about successful and talented women who were hopelessly self-destructive in their personal lives. Nonetheless, representing a mix of stories about every type of woman is important because no demographic should be thought of as a homogeneous monolith.
Long before she became executive producer for Sister, Sister, Smart Guy, and the Zenon film series, Suzanne De Masse co-wrote this movie. As with Streisand in Funny Girl, this was Diana Ross' feature acting debut, and it dominated award season. Fair warning: because Holiday had a rough life, this is an emotionally brutal film to watch.
Halloween (1978)
One of the results of the studio system collapse was a rise in recognition for foreign and independent or art house cinema in Hollywood, including low-budget indie horror. Similar in some ways to early silent cinema, this also allowed women to break back into writing, directing, producing, and starting independent studios in greater numbers than in the preceding couple of decades. Not to anywhere near the same degree as the early Silent Era, but it was a start ... or a restart anyway. Hollywood loves a good reboot though.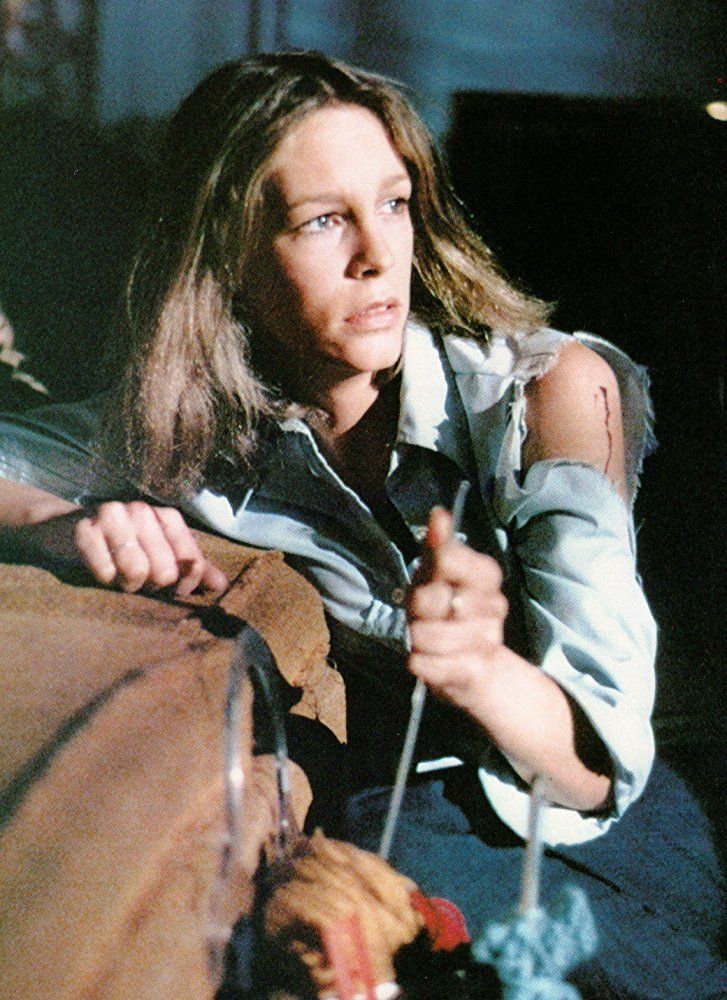 Her debut as a screenwriter and as a producer, Debra Hill co-wrote and co-produced this film. Arguably the first full blown slasher film, although there are almost infinite opinions on this subject, this movie also introduced Jamie Lee Curtis to the theatergoing audience.
When I was in film school, Halloween was often pointed to as a shining example of low-budget filmmaking (especially at USC, since a film Carpenter made as a student there was in many ways a practice run for Halloween).
9 to 5 (1980)
It wasn't until the 1970s that the WGA, DGA, and SAG established women's committees. The fruits of those organized efforts can be seen in the Hollywood cinema of the 1980s with the appearance of female executives at major studios and unabashedly feminist films in theaters that were written by women.
Starring the impressive trio of Dolly Parton, Jane Fonda, and Lily Tomlin, the screenplay for this fun and sharp feminist revenge story was co-written by Patricia Resnick (based on an idea by Jane Fonda).
Yentl (1983)
Co-written, co-produced by, and starring Barbra Streisand, this musical dramedy is also one of the most hard-hitting feminist films produced to date. It's an interesting early example of both, showing the courage of undermining unfair laws and demonstrating the value of male allyship.
Silkwood (1983)
Rising from 60s and 70s progressive movements like a phoenix, this film juxtaposes feminism, anti-nuclear activism, and a commentary on the necessity of a free press to boot! It's not a fun or cheerful movie by any means, but it absolutely deserves a watch.
Nora Ephron and journalist Alice Arlen co-wrote the screenplay for this film. Arlen went on to write for film and television for more than 20 years. Ephron went on to become one of the top filmmaking powerhouses in Hollywood, with such films as Sleepless in Seattle and Julie & Julia. On a personal note, having a scene from this script as my first grad school directing exercise, and afterward watching the finished version in the film, was an eye-opening lesson on the importance of location and movement in dialogue scenes.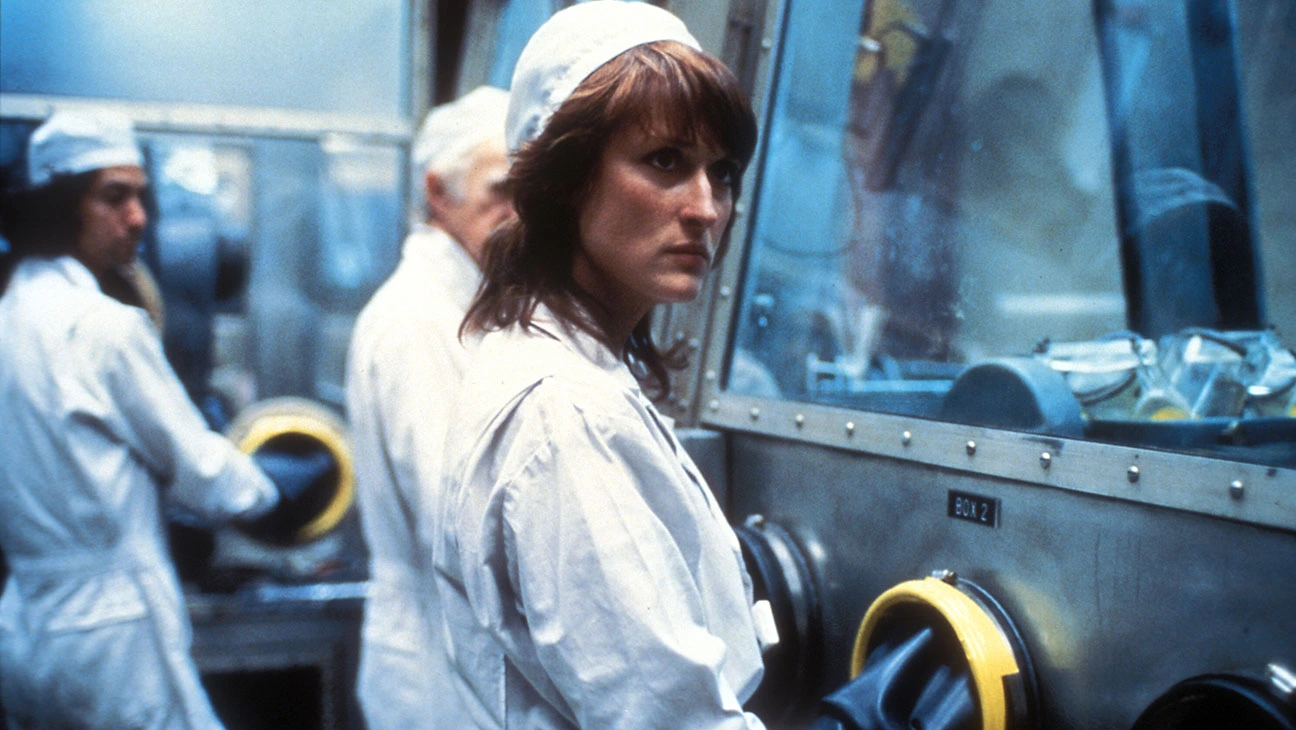 And the Children Shall Lead (1985)
Women were able to work as screenwriters in large numbers during the Silent Era partly because such roles (and cinema in general) were initially thought to be lacking in power, prestige, and big money. It was for this same reason that women, who were all but barred from the film industry after, were able to make strides in television. Women were increasingly getting staffed on, and in some cases creating and running, TV shows. Accordingly, made-for-TV movies became a backdoor to increase diversity in film.
It was even more stark for WOC. Even though dozens of shows with predominantly Black casts came out in the 70s and 80s, for example, there were still very few women of color who saw the inside of a TV writers' room until the 90s.
Emma Pullen was primarily a journalist and historian, and eventually an Oscar-nominated documentary filmmaker. She wrote the story and co-wrote the screenplay for this film, based on a combination of her research and her own experiences. A no-frills anti-racism narrative told primarily from the perspective of a little girl played by Pam Potillo, this TV movie aired as part of the Wonderworks series on PBS.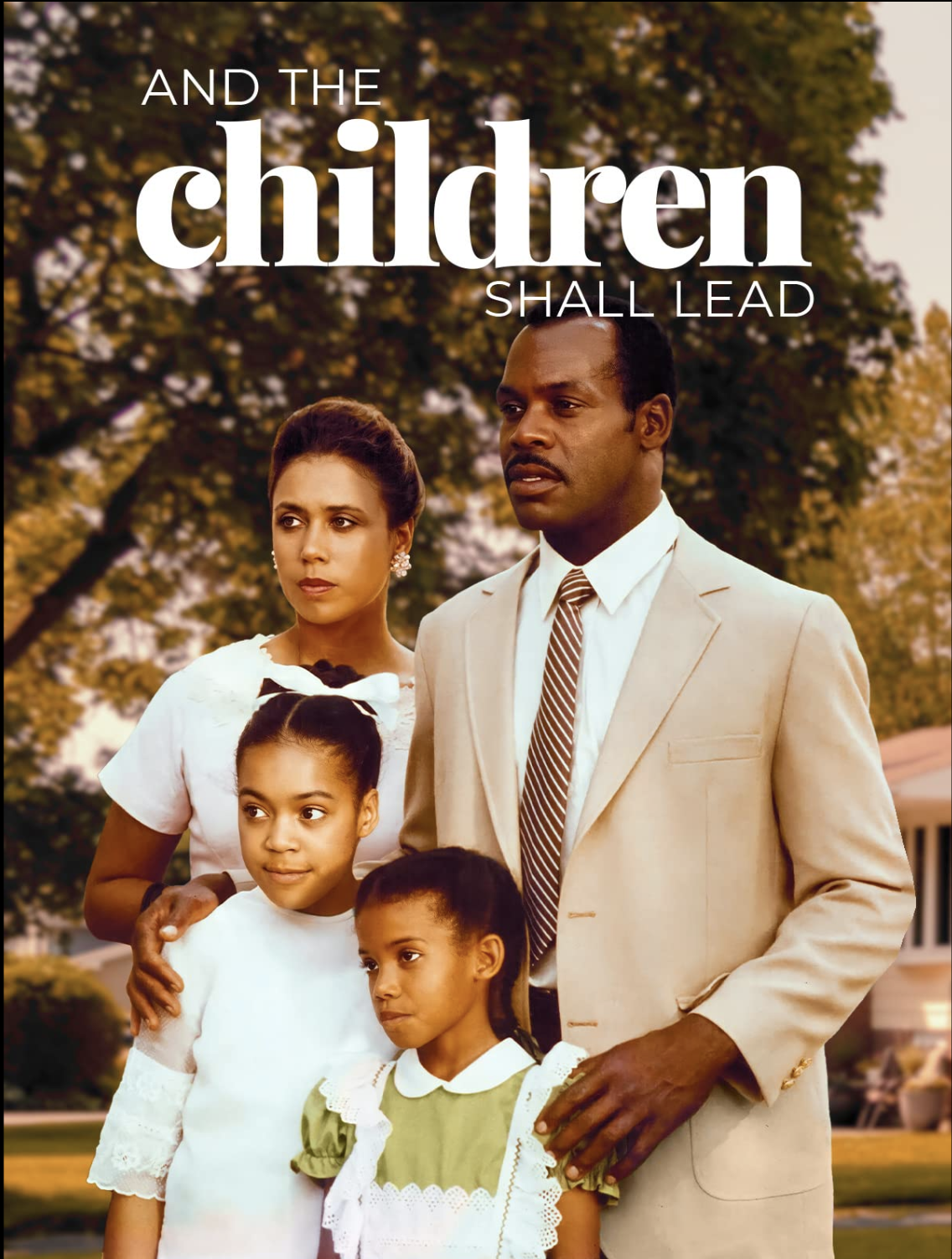 Jumpin' Jack Flash (1986)
Co-written by Nancy Myers (under the pseudonym of Patricia Irving), directed by Penny Marshall, and starring Whoopi Goldberg, this film represented a foray by all three women into the territory of female-led action-comedy films. Like Nora Ephron, Myers went on to achieve massive success as a writer, director, and producer working primarily in the comedy genre.
What better way to end this article than a big, splashy 80s movie, right?
In the third and final part of this article series, 10 more movies written by and about women will bring you up to the present day.
*Feature photo Funny Girl (Everett Collection)