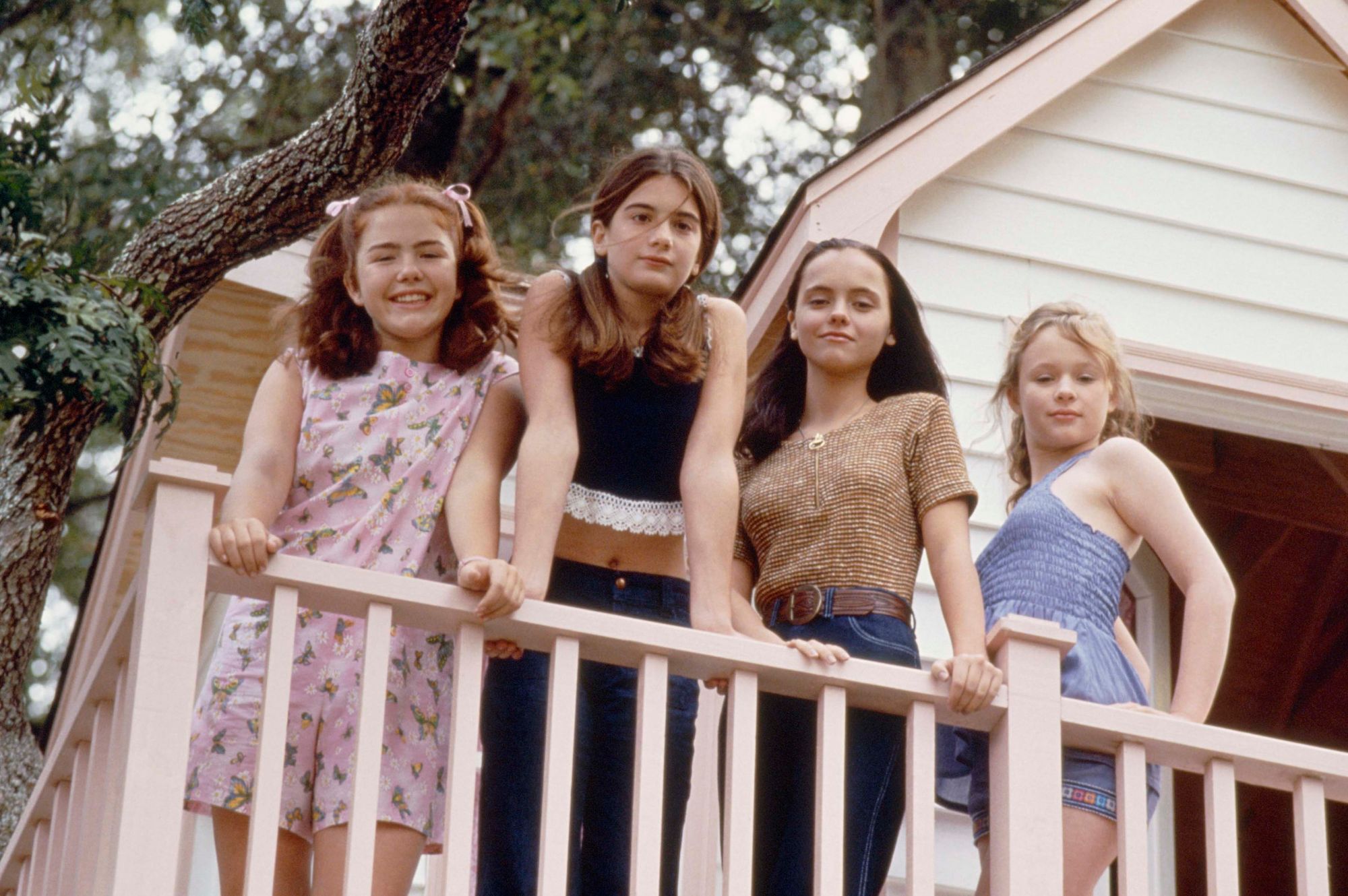 Hollywood Films Written by and About Women - Part 3
Time for Part 3: spanning what is, for now, the modern era in filmmaking.
In Part 2, I discussed movies from the end of the Golden Era through the 1980s. Now, in my own mind, I actually consider the early/mid-90s to be part of the same era as the 80s cinematically (similar to why I tend to define the Millennial generation as those born from about 1980-2000), but for the sake of adhering to popular historical theories, I'm calling it the beginning of whatever the current era is (different people have called it the New, Modern, or Digital era, so there's no clear winner yet).
Beauty and the Beast (1991)
After years writing for numerous animated series, Beauty and the Beast represented Linda Woolverton's first feature film screenplay credit. It was also the first Disney animated feature screenplay credit by any woman. As you might expect, Woolverton felt a desire and responsibility to create what has been referred to by Time as "Disney's first feminist princess." As strange as it may seem to modern viewers, having Belle want to read books and travel was, back then, a revolutionary idea that received considerable pushback. Woolverton has since written the screenplays for The Lion King, Alice in Wonderland, Maleficent, and several others.
Also of note, one of the major shifts during this era was a sudden rise in the use of CGI (computer-generated imagery), both for visual effects in live-action films and for animation. This film was an early example of seamlessly blending traditional hand-drawn animation with CGI.
Sister Act 2: Back in the Habit (1993)
In Part 2 of this series, I mentioned how screenwriters were more often able to work in television and independent productions than in studio features during previous few decades, and how women's movements during that time created support structures within unions and other organizations that provided a base from which women (and notably WOC) were able to re-gain a little ground in the industry.
By the 90s, an increasing number of these women were finally gaining some prominence in Hollywood.
After years as a seasoned writer on "Good Times," "Sanford," "A Different World" and several others, Judi Ann Mason co-wrote the screenplay for one of the best musical comedies ever made. Ever, I say! Whoopi Goldberg stars, reprising her role, teamed up with the same great cast plus a bunch of fun new additions. Great music, fun story, and just a li'l bit of social commentary to complete the package.
Now and Then (1995)
Written by I. Marlene King (who later created "Pretty Little Liars") and starring an ensemble cast encompassing an impressively substantial portion of 90s female Hollywood talent of all ages, I had actually never heard of this film before researching for this article and, in doing so, discovering that it's somewhat of a cult classic. Having now seen it, I will say, it's unusual in that it avoids the all too ubiquitous cliches seen in most female-led dramas of revolving primarily around dating or of girls bullying and undermining each other, and instead focuses on girlhood friendships (and the often associated fascinations with true crime and supernatural fiction).
Rip Girls (2000)
One thing I had no idea about back when Disney Channel girl-power movies like this one, Halloweentown, or Don't Look Under the Bed began coming out is that many TV movies are actually independent films that are then picked up as co-productions, or even just distributed through the networks (or streamers, nowadays) and branded as their original movies. I don't know if this film took that route or whether it was a Disney production from the get-go, but it was interesting to find out a few years ago that this had been a route for indie filmmakers for decades.
The previous credits for the screenwriter of this film, Jeanne Rosenberg, include The Black Stallion, The Journey of Natty Gann, and White Fang. I considered listing the 2002 film, Blue Crush instead of this one because it's often credited with a genuine rise in the number of female surfers, but this movie by veteran director Joyce Chopra, and starring Camilla Belle, is a bit more female-centric and surfing-centric (although both place a lot of emphasis on characters getting majorly munched by big waves ... have I mentioned what a great idea safety equipment is for surfers?).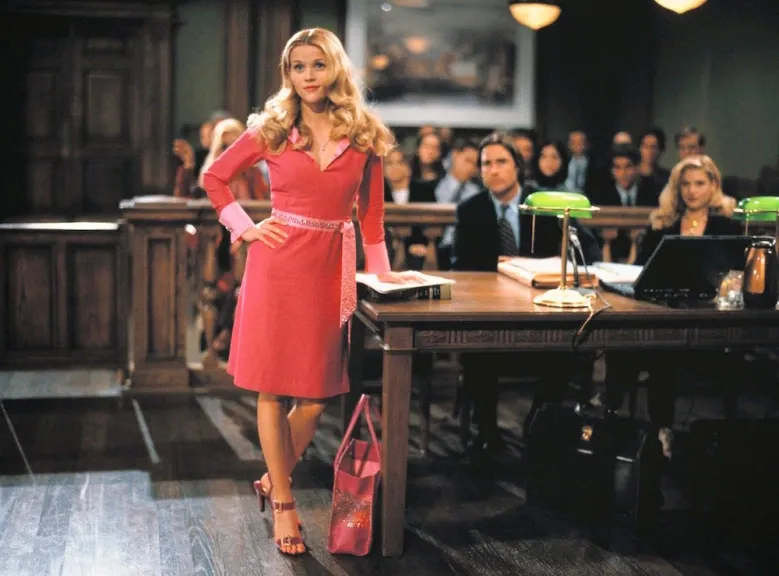 Legally Blonde (2001)
The 90s and early 2000s saw an appreciable burst of movies and shows with female protagonists and POV characters in a way that hadn't been seen for ages. Although many examples were fairly surface level by being female-led but still male-centric, or kind of eye-rollingly proclaiming to be "girl-power" movies while reinforcing shallow, outmoded stereotypes, others evinced balanced portrayals or, as in this case, actively pushed back using a mix of satirical and emotionally honest representation.
The screenplay for this film was written by Karen McCullah and Kirsten Smith, based on the book by Amanda Brown. Reese Witherspoon stars as Elle Woods in this spoonful-of-sugar feminist story about not putting people down for being different, the importance of maintaining individuality in the face of snobbery or peer pressure, the value of persistence and adjusting your strategy when old methods stop working, and about how respecting yourself and others—even when you're being disrespected—is a winning strategy in the long run.
The Princess Diaries 2: Royal Engagement (2004)
Gina Wendkos and Shonda Rhimes wrote the screenplay for this upbeat Disney princess, girl-power movie. Wendkos went from writing for such TV shows as "My Two Dads" and "Early Edition" to writing Coyote Ugly, both Princess Diaries movies, and other films. Rhimes took the reverse approach, writing for such films as this, an MTV movie starring Britney Spears called Crossroads, and a TV movie called Introducing Dorothy Dandridge before creating the series "Grey's Anatomy" and from there launching her TV empire.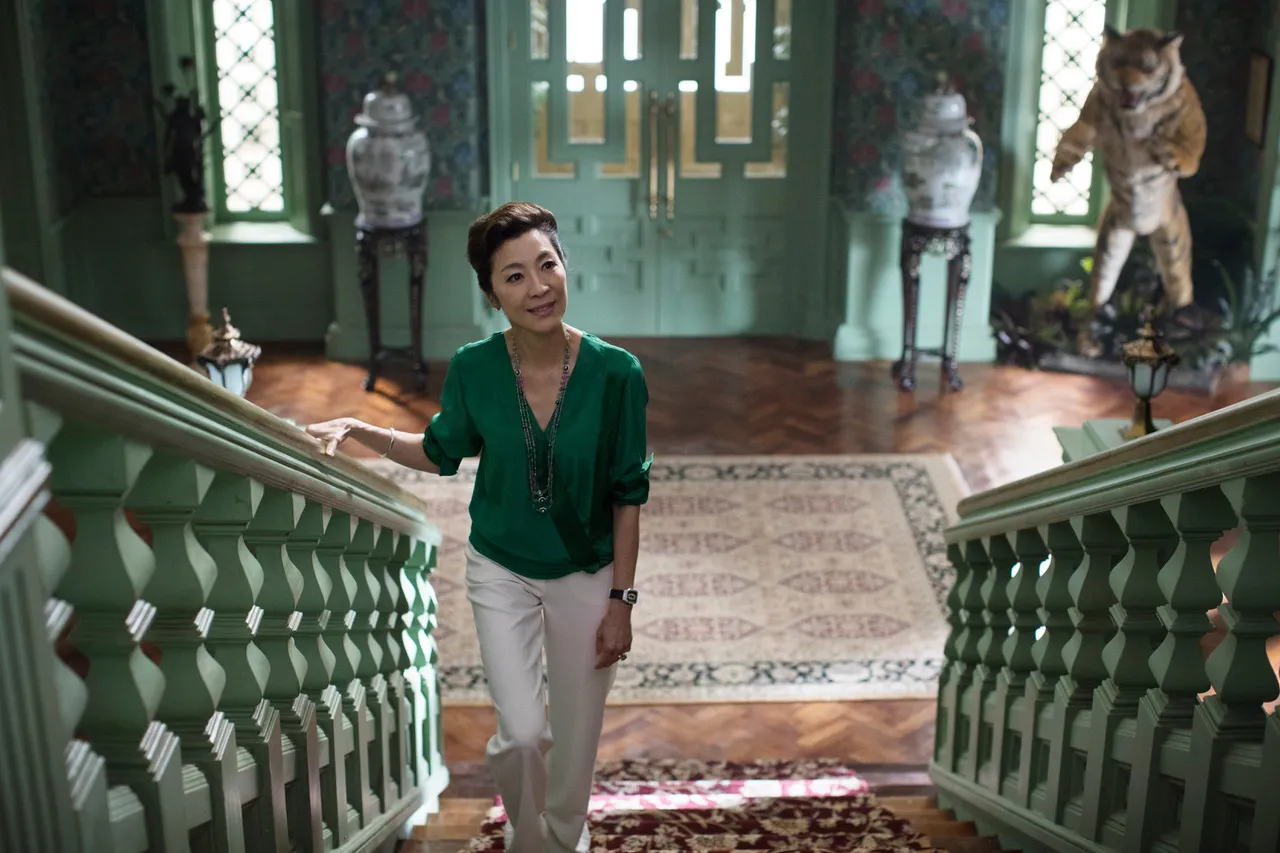 Crazy Rich Asians (2018)
Adele Lim co-wrote the screenplay for this film after many years of writing for TV, and before co-writing Raya and the Last Dragon. This romantic comedy stars Constance Wu and Michelle Yeoh as future in-laws battling it out over class and cultural differences. Unlike previous modern filmic landmarks, such as the 2000 action film Crouching Tiger, Hidden Dragon or the 1993 melodrama The Joy Luck Club, this film was able to achieve both commercial success and continuing momentum for female-/Asian-led Hollywood cinema.
Last Night in Soho (2021)
To this day, very few major female-led Hollywood horror movies have female writers, so it's worth keeping an eye out for when one pops up.
Krysty Wilson-Cairns co-wrote the screenplay for this film after working on Penny Dreadful, 1917, and others. Starring Thomasin McKenzie and Anya Taylor-Joy, the marketing focused on it as a nostalgia-drama when really it was more of a surreal ghost/zombie horror movie (that takes place largely in a pub ... because, well, Edgar Wright) with sleazy city guys as the monsters.
Night Raiders (2021)
Written, directed, and produced by Danis Goulet, this film stars Elle-Máijá Tailfeathers and Brooklyn Letexier-Hart as a mother and daughter escaping, and then pushing back against, dystopian post-apocalyptic sci-fi colonialism.
While technically not a Hollywood film, although it has a Hollywood connection via EP Taika Waititi, this is the first narrative feature I've seen with this level of production value that can boast of both protagonists and a writer-director who are Indigenous/First Nations women. Stories with the combination of female, Native writers and protagonists are starting to appear on TV in the United States, but Hollywood cinema has yet to step up.
Encanto (2021)
Charise Castro Smith co-wrote the screenplay, and with this film was the first Latina to co-direct a Disney animated feature. Although, in general, Disney animated films have a great many collaborators involved, it's interesting when certain movies like this one, or Turning Red, seem to have one or two strong, perhaps even auteur-like voices coming through on every level of a film. Then again, it makes sense because, as one animation teacher pointed out to me, animation is the one kind of filmmaking where you can control absolutely everything down to the finest detail.

What will the situation look like for movies written by and about women in the coming decades? I don't know. Despite women comprising not only a majority of the overall workforce in the United States but also a majority of filmgoers, and of the population as a whole, it's surprising that these numbers never rise very steeply, or for as long as they should.
As a screenwriter myself, and as a woman who most often tends to write female-led stories, I hope the continuing push for authenticity in filmmaking, and for workplace equity, eventually results in some kind of gender parity in Hollywood.
*Feature photo, Now and Then (1995)