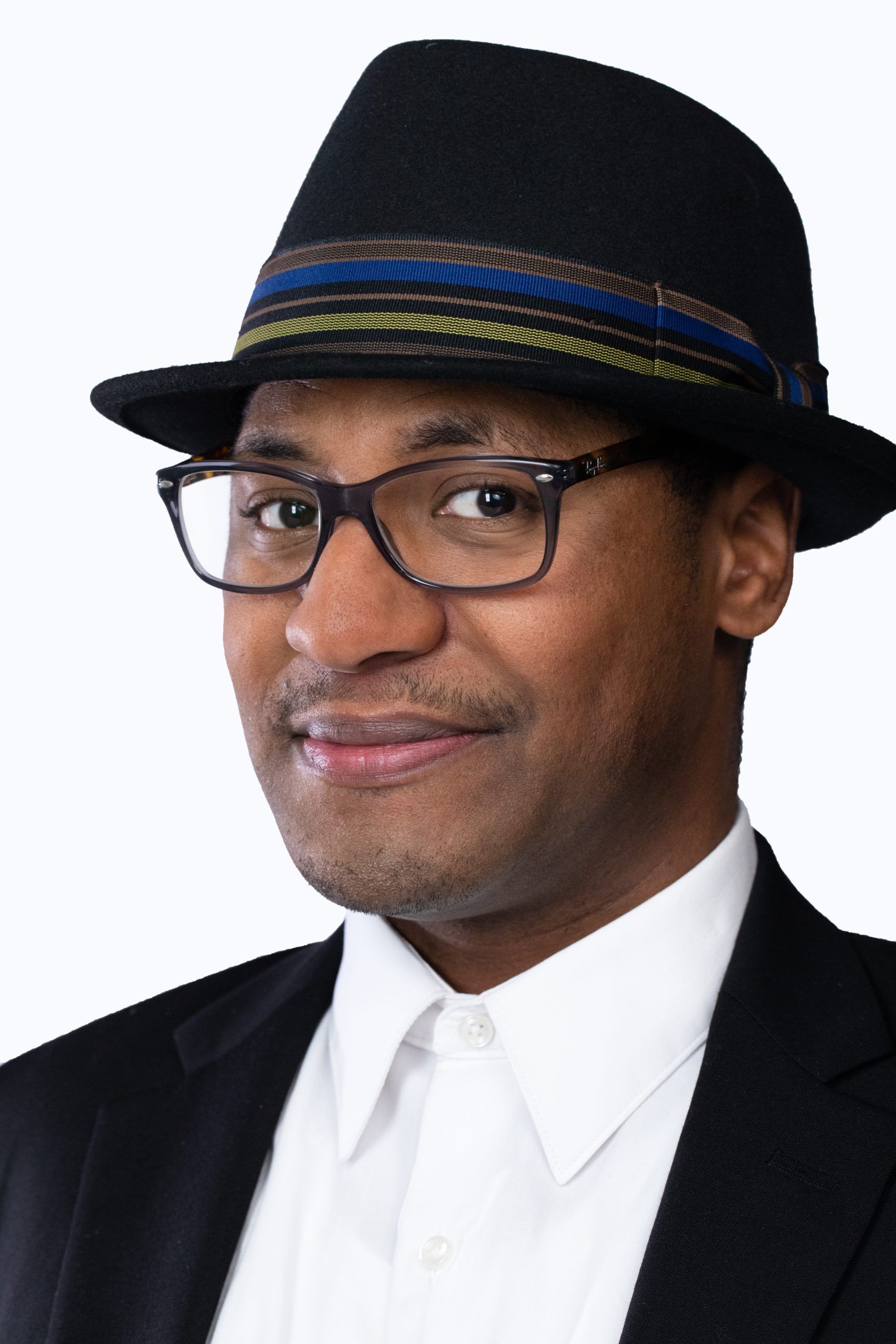 Interview: Donald Jolly
A runner-up of the 2021 Script Pipeline TV Writing Competition, Donald Jolly impressed Pipeline judges with his beautifully rendered drama Queens of Chocolate City, set against the backdrop of a gentrifying Washington DC neighborhood.
Queens of Chocolate City struck me as a masterclass in developing characters. No doubt influenced by your background as a playwright. How did that experience in writing for theater transition to writing for TV? Was it that mindset of having to write for actors?
Thank you so much for saying that! First, a couple of confessions: Like many people, before I knew anything about theater, it was TV and the movies that first sparked my interest in performance and entertainment. As I teen, I wanted to be an actor and filmmaker/director. I wrote stories and made videos with a VHS camcorder my grandfather gave me, I interned at a public access station, and CNN. I guess I just gravitated more towards the theater in college.
Also, I have an MFA in "Dramatic Writing" which means I studied both playwriting and screenwriting in grad school. But I didn't exactly have the best experiences in my screenwriting classes. I didn't feel supported by some of the people I encountered, and I figured that the lack of support in the classroom was indicative of the entire industry. It wasn't that long ago when stories about LGBTQ+ people were still considered "niche" or "too controversial." At the time, I didn't see a place where someone like me could have a sustainable career in the industry. In my mind, the theater seemed to be more welcoming of stories with diversity in terms of subject, themes, style, casting, etc. What's more, the 2007-2008 Writers Guild strike was happening during my final year of study, reality TV was exploding, and it just seemed impossible and futile for me to pursue a career in TV writing—at that time.
With the advent of streaming and other new media, there seemed to be at least a tiny possibility that the industry was becoming more open to unconventional stories, stories featuring underrepresented populations, and different kinds of visual storytelling in general. Playwrights have been involved in writing for TV and film since their inception, but it seems to me that more and more playwrights have made the transition from writing for the stage to writing for TV/episodic programming in the last ten years or so, just as streaming has become more and more popular—I don't think that's a coincidence.
Now, with regards to the connection between developing characters and writing for actors, I do think my theater background was the best training ground. In writing and mounting new plays (working both behind the scenes and onstage) I have had the fortune of working up-close with actors, seeing through their eyes how they approach the text, how they develop character, and how they mine emotion from within. In my experience, most actors love roles that stretch them creatively, emotionally, and mentally (and sometimes physically too). I respect actors who are intentional in their process in preparing for a role. My friend, a fellow writer, and I like to say, "I write for actors who want statues!" (LOL). We writers are creating the blueprints and hopefully providing high-quality materials for the construction that will be left to the actors, the director, the designers, etc. Unless we are performing and/or directing, we aren't building the house or moving into it—we have to leave space for the other collaborators. But we have to give them something more than just an empty parcel of land. Okay, I think I killed that metaphor.
You didn't ask about dialogue, but I want to add that working with actors in the theater has helped me to be prepared to rewrite on the fly. With actors getting on their feet to actualize a scene, you learn quickly when certain dialogue just isn't working, especially when you can't stand to hear actors saying those words over and over and over again. You can learn to spot when you need to be economical in language, and when something more heightened is warranted. For writers who have never worked with actors, there might be a tendency to fall in love with words that only work on the page, but grate the ear in performance.
The setting, equally, is so rich and vivid. You grew up in D.C., right? That inevitably made writing this series easier, to some extent? What is it about this area of America in particular that made you want to set this story, with these themes, there?
Yes, I'm from the District of Columbia. D.C. was called "Chocolate City" when I was a kid because the majority of residents were Black/African-American. We also call it The DMV for The District, Maryland, and Virginia in reference to the entire metropolitan area. In the sense that the series is based on my hometown, the world of this pilot is familiar to me, but that was only part of it. I wouldn't necessarily say that made it "easier" than anything else I've ever written, particularly as it relates to craft. Craft is important. Someone somewhere is always telling new writers to "write what you know," but what they don't tell you is that sometimes being so close to the characters/story can be a hindrance if you aren't willing to take artistic license for the sake of the story. In order to successfully tell a compelling story—while also adhering to the traditional one-hour pilot format—I had to actively work to separate the characters in this script from their real-life inspirations. This is a complete work of fiction, but that doesn't mean it isn't true—ya' feel me?
I'm a 3rd generation-native of D.C., but by now I have lived in L.A. almost as long as I lived in D.C. As a kid, I didn't really appreciate how special growing up in D.C. was. I couldn't wait to get away from The District, with its rampant poverty, lack of resources, widespread addiction, and so-called "black on black" violence. I left D.C. to pursue what I thought was something better than what I had. While I was gone, D.C. underwent a tremendous amount of redevelopment and revitalization—but I don't think that means the city is "better than what it was" (whatever that means). With increasing gentrification, I see the District of my earliest memories—a place I now realize was remarkable for proudly affirming its Black history and Black identity—being replaced with something more cleaned-up, more affluent, but also less inhabited by people like us. It feels like the local charm of The District is being discarded for the anesthetized pomposity of Washington (if you know, you know). This is what my pilot is about. With many cities undergoing similar transitions, I decided that now is the time for a show to explore these ideas.
What I'm calling "the real D.C." is largely absent from most of our media. D.C. is a metonym for "corrupt government" and/or "out-of-touch elite" but that is not the D.C. I know. When certain politicians say "The American People," they are saying with it a wink and a nod that willfully excludes the people of D.C. The people of D.C. are "The American People." D.C. is home to people from all walks of life, many with absolutely zero connection to the federal government. The District is full of regular, everyday people just like anywhere else in the US, people with many of the same struggles and dreams as others from across the nation, from Des Moines to Detroit—except DC does not have a voting representative in Congress or the right to determine its future without interference from Congress. The license plates used to say Celebrate & Discover, but for the past two decades or so they've read, "Taxation without Representation." I write about the real D.C. to give voice to people who I think have been ignored for far too long.
Why TV writing? What drew you in?
I believe that TV writing is the natural extension of my work in the theater, just as TV itself historically evolved from theater and still uses many of the same techniques.
Even when I began my career in the theater, it has been in the back of my mind to pursue a career in TV. I am enamored with character-driven stories. Rich, compelling characters are the lifeblood of TV just like in the theater. Even if the plot is formulaic or predictable, it's the characters that keep audiences tuning in time after time. I live for the opportunity to contribute to characters and story arcs that people connect with on a deeply emotional level.
Besides being a playwright, I worked in theater administration for more than a decade. This pandemic and The Great Pause in live performance has given me time to re-evaluate my relationship to theater. I still love the immediacy of theater, but I have become increasingly frustrated with theater's exclusivity and inaccessibility to most people. I want my writing to have a positive impact on our society, not just the dozens of people who were fortunate to get a ticket. What writer doesn't want their material to reach a larger audience?
Ever since I discovered as a little kid that the names on the screen at the beginning and ending of shows were the names of people responsible for its creation, I have been dreaming of getting my name on that screen. After I moved to Los Angeles for grad school, my grandmother would say, "When I turn on the TV, I'm looking to see your name and face on my screen!" She would say it with so much pride, even though I don't think anyone in the family really understood the concept of writing for the screen/stage or that getting an advanced degree in dramatic writing didn't automatically lead to immediate employment. Although my grandparents and father have since passed away, I still want to make them and the rest of my family proud by having my work and my name on the screen for people all over to see.
Your other pilot is tonally and conceptually quite different from Queens. And it's really well-done, too. Are there consistencies in both? Across all the stories you want to write? What subject matter—the bits that run beneath the surface of the basic plot—are you most interested in telling?
In both of these stories, and probably in most of my writing, I think there is a running motif of outsiders struggling to fit in and people struggling against the odds to love themselves. Generally speaking, every story I write is about people who don't realize their innate value/power only to discover later that they've had it all along. Maybe I've watched The Wiz and The Wizard of Oz too many times!
Most of my scripts center LGBTQ+ people of color. I am very intentional about that. I want to showcase our range, not just our rage, and spotlight the diversity of our voices, the profundity of our stories, and the fullness of our humanity. There's also always a lot of sensuality. Sex sells, right?
What have been some of the biggest frustrations in finding your path as a TV writer?
Hmmm. I want to be very careful with how I say this. Lately, I have been worried that I might inadvertently say something that will ruin my chances of having a career as a TV writer. I know that it's just a matter of time before I find the right place for my voice, a place with folx who are excited by my background and the stories I want to tell and who want to help me go as far as possible BUT—
One of my biggest frustrations is how difficult it is to find the people who get my voice and aren't afraid to take a chance on someone who might be a little different.
And then, I still come across client rosters that don't have a single person of color, and project slates without any recognizable people of color in above-the-line positions. No tea, no shade (as my Black queer ancestors/elders would say), but, honey—what's really going on? It's 2021. Although I worry that saying such things will lead to my undoing, I don't think it should be considered all that radical to create work that intentionally affirms Black lives, or for me to want to work with people who share my values.
Maybe I haven't been looking in the right places, but where are the reps/execs (and other people in positions of power) who are LGBTQ+ and/or people of color?
A divergent question but one that I think is important to any aspiring creative person, especially in film and television … Would you recommend others expose themselves to more theater? Small or mainstream plays, even musicals. Obviously, let's be honest, you're going to answer "yes." But why do you believe that to be the case? What can be learned from expanding one's horizons into other areas of the arts, at least when it comes to storytelling as a visual medium?
As artists it is our responsibility to see and experience as much of the world outside of ourselves as we can. Art begets art, and in a way, we are all collaborators in the art of those around us, just as one's surrounding environment has both conscious and unconscious effects on the art that they create. In this sense, I believe that those of us dedicated to the craft of writing should seek inspiration from wherever we are. And artists must support other artists—whatever the medium. There is a long history of theater artists and artisans who also straddle the worlds of TV/film, and there is also so much that TV especially adopts from the world of theater. Because of this, I believe that theater and TV/film are inevitably in conversation with each other. Without theater, there would be no cinema or television. Besides the vast number of playwrights earning a living as TV writers—let's not forget the vast number of plays that then become movies, or movies that then become musicals, that then become movie musicals!
I said before that I love the immediacy of theater. There is nothing like being mere feet (or inches) away from a performer giving it their all. There's no hiding behind tricks of the camera, CGI, or editing. In the theater, audience reaction happens in real time. Putting aside the live aspect of the theater, there is an ineffable charge created through theater that we as writers for the screen have to find a way to channel into our writing. How do we make our writing for the screen feel just as palpable? It all starts with the text. If you've never been, or haven't been in a while, a night at the theater—especially at a small theater or local production—might help you think differently about your screenplay, and maybe help you make bolder artistic choices.
One final note: in my opinion, some of the best scripted content being created right now is from people with theater backgrounds (people who are, or were at one time playwrights, directors, designers, and actors for the stage). Theater people know what's up. Do with that what you will …
What's the best place to eat in DC? No chains allowed. Mom-and-pop only.
I should caution you by saying that many of the spots I used to frequent are gone now. Also, I've been mostly vegan for 20 years and until recently my options were scarce. So, I'll give you a local chain. Busboys and Poets is a place that wasn't around until sometime after I moved out to L.A. It's a restaurant with a bookstore and community events focused on social justice, billing itself as "a cultural hub for artists, activists, writers, thinkers, and dreamers." The food is great and the ambiance is unlike anywhere else. Despite branching out to multiple locations in The DMV in recent years, it still has the feel of a neighborhood hangout.
L.A.-based playwright & screenwriter Donald Jolly is a recent graduate of the inaugural class of the Writers Guild Foundation – Writers Access Support Staff Training Program, but a not-so-recent graduate of Dartmouth (1st-generation college grad) and USC School of Dramatic Arts (MFA, Dramatic Writing). Jolly's character-driven dramas & dramedies about LGBTQ+ people of color draw inspiration from his youth as a queer child of divorce in inner-city DC during the Chocolate City days — a child raised in the world of the Black Church and respectability politics but saved by the soul-stirring styles and talents of Tina Turner, the yellowing pages of outdated World Book Encyclopedias, and Dorothy and her friends easin' on down the road in the merry old land of Oz.
Before sashaying over to TV writing, Jolly first shantay-ed onto the L.A. theatre scene with the 2011 world premiere of his play bonded at Playwrights' Arena/The Los Angeles Theatre Center (LATC). This historical drama — about same-sex romance in the antebellum South — won the Arch and Bruce Brown Foundation Playwriting Competition for LGBT Historical Plays, and was nominated for a GLAAD Media Award for Outstanding Los Angeles Theatre and a L.A. Stage Alliance Ovation Award for Best Playwriting. After that, the Watts Village Theatre Company commissioned Jolly to write Riot/Rebellion. The 2015 immersive ensemble-driven docudrama about the 1965 civil unrest in LA's Watts neighborhood earned a "GO!" in L.A. Weekly. In 2018, D's play Baby Eyes premiered at Playwrights' Arena at Atwater Village Theatre (Top 10 Recommendation by Stage Raw). Jolly's plays have also been developed at The Warehouse Theatre, Celebration Theatre, The Vagrancy, EST/L.A., and Company of Angels. Jolly is a proud member of the Dramatists Guild of America, an Associate Artist with Playwrights' Arena, an alum of Center Theatre Group's L.A. Writers Workshop, and an alum of the Geffen Playhouse Writers' Room. D's pronouns are he/him/his or they/them/theirs or D/D'em/D's.
Donald is excited to begin a career in the world of episodic drama and hopes to get repped and staffed in the not-too-distant future.