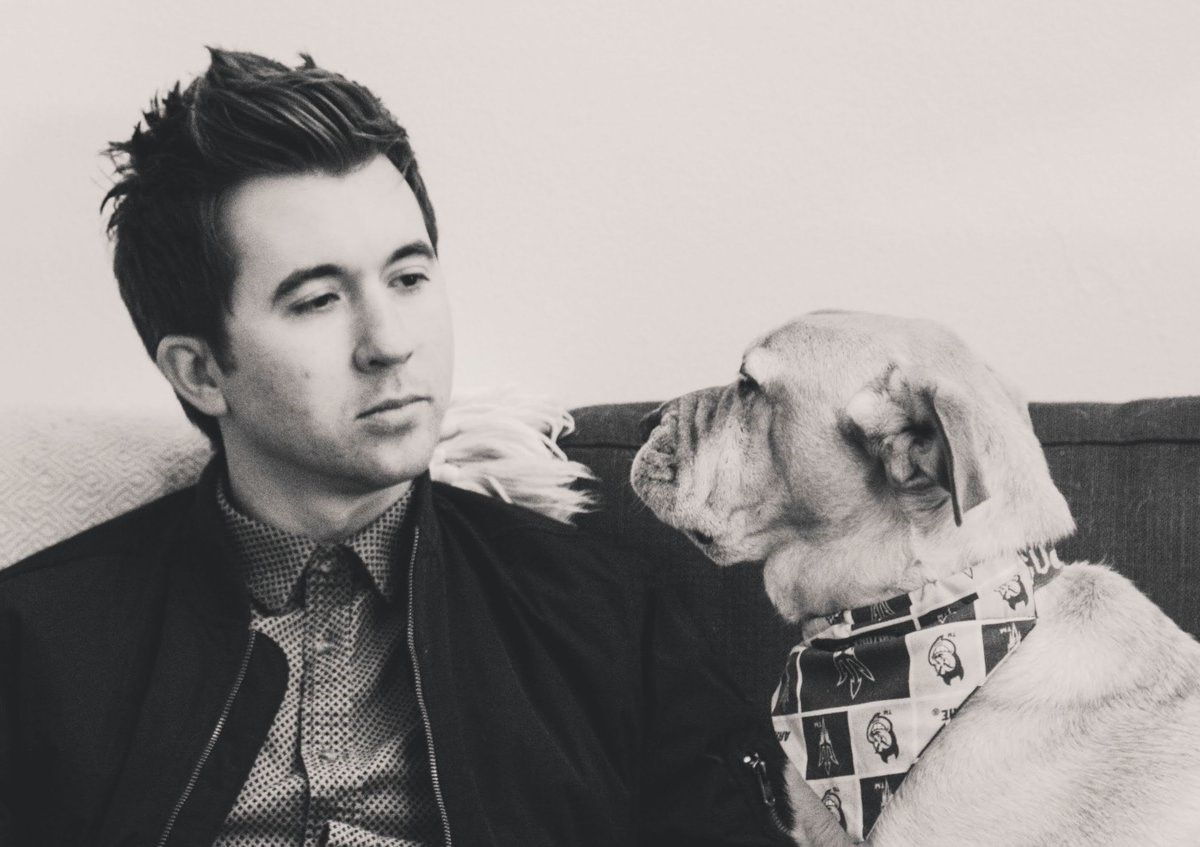 Interview: J.P. Estes
A top 10 finalist in the 2019 Script Pipeline TV Writing Competition with Laurel Canyon, J.P. Estes signed with Zero Gravity Management after an introduction by Pipeline execs. His pilot Package Deal is currently in development.
You were originally a journalism major, but switched to film. What indicated that film and TV was your future?
When I first arrived at Arizona State, I had no real idea of what I wanted to do. I got a scholarship, so I went to school. That's it. This lead to bouncing around from major to major for two years trying to find an avenue for my creativity. I eventually landed on sports journalism, hoping to combine two of my passions. But this was in 2010.
As local newspapers were shuttering.
As journalism tried to grapple with the emergence of digital media.
As jobs were drying up left and right. . . .
So as I approached graduation, I knew I wanted to continue pursuing a career that involved writing, but wasn't interested in moving to a small town in West Texas or rural Oregon or wherever to began working my way up the journalism ladder.
That's when a close friend smartly suggested writing for film or television. I mean, I spent an entire semester sitting in the back of lectures watching The Sopranos DVDs on my laptop. Clearly storytelling and entertainment were a huge passion. It seemed to be the perfect marriage. One that, I guess because Hollywood had no presence in Phoenix, I had never considered.
So I said "what the hell" and applied to a Master's program. "If I get in, I'll give this a shot," I told myself. And then. . . I got in.
And from the moment I took my first screenwriting class, I knew. This is what I had been searching for the past five years.
What were some of the bigger difficulties in transitioning to Los Angeles from Arizona? Most every new writer or filmmaker has misgivings about making such a leap—what made it easier (and what do you wish you'd have done differently?)
Well, I had all of one week to make my move to Los Angeles. . . . So—let me back up a bit.
As I was getting close to finishing up school, my professor introduced me to a former student who worked as the Showrunners' Assistant on The Middle. I had no idea what The Middle was, but when she graciously offered to pass along my resume, I took her up on the offer. Soon, I had a Skype interview to be an Office PA. After that, I leveraged my brother-in-law's wedding in Newport to get a second interview with the Line Producer. Next thing I knew I was starting in three weeks.
So I didn't really even have the opportunity to daydream about the possibilities. Or the potential pitfalls. But once I was here and a television pilot I wrote started getting some attention, I thought—that's it. This agent hip-pocketing me is going to sign me. I'm going to get staffed. And I'm going to win an Emmy before I turn thirty. Or. . . something along those lines.
Unfortunately, none of that is what actually happened.
It's impossible to truly comprehend the amount of hustling and groundwork a career in this industry requires, even if you're told ahead of time. In my first year or so of living out here and working in the industry, I wish I would have spent more time writing, writing, and writing, and less time worrying about getting representation. I'm sure there were plenty of wasted hours where I procrastinated by looking up who to send query letters to, or firing off blind emails, or doing something essentially fruitless.
Because that will all come if you lay a strong foundation.
Laurel Canyon is loosely based on a true story, set against a backdrop of music and politics. Did your journalism background play a part in choice of concept? What compelled you to write a series about this unique time—and unique place—in history?
I don't know if my background in journalism plays any part into my choice of what I want to write, but it definitely created a passion for research. I'm, at times, likely too thorough with my research, too excited to include minute details that would be helpful for production but are unnecessary in the script. I can't count the number of times my close friends who've read my stuff are like, "Hey, this is cool. But pull back on the research." Ha.
So, if anything, journalism pushes me to explore every nook and cranny of a world or story before I begin writing. But what truly compelled me to write a series about Laurel Canyon was my first love: music.
My mother is a choir and music teacher and passed that down. I started playing guitar in sixth grade, my younger brother played drums. My grandparents sang in the church choir for as long as I could remember. I had a punk rock band that recorded a demo and played shows when I was in 7th grade (we so wanted to be Blink-182). My life was constantly filled with music.
And even before moving to Los Angeles, I had an interest (again, passed down by my mother) in the music of Laurel Canyon. For The Mamas & The Papas, Carole King, James Taylor. . . . You name it. About 40% of my vinyl collection was written in Laurel Canyon, unbeknownst to me before moving here. And once I visited the Canyon Country Store and started researching the canyon's history, I couldn't get enough. Books, articles, I read everything I could get my hands on.
This was also with the 2016 election still looming in the rearview mirror. And as I started looking at the politics of 1968 and where we are today. . . . Well, history indeed repeats itself.
The music and people of Laurel Canyon felt like the perfect avenue to explore where we are today. While, personally, getting to recreate one of my favorite era's in American history.
I've said it a hundred times: our finalists and winners always seem to have a script tucked away that's even better than the one they placed with in competition. You proved my theory (thanks!) with Package Deal. It's a fantastic script and a concept ripe for production. How did the pilot and the series idea hatch?
That's very kind of you to say. I'm so happy you enjoyed Package Deal.
I'm going to have to be a little general in regards to the details of the script since my co-writers (Chris Karpman and Master Tesfatsion) and I are currently developing it for Oscar-nominated producer Basil Iwanyk.
But it's essentially about the world of amateur basketball. Not just college basketball recruiting. Not just club sports. But the totality of the entire system. A system controlled by shoe companies that routinely exploit young athletes in hopes of cashing in on their investment with the small percent that actually become professional athletes.
And, yes, my co-writers are journalists. Why do you ask?
A few months after moving to Los Angeles, Chris Karpman—a friend who has covered college basketball and football recruiting for over fifteen years—pitched a rough version of Package Deal to me. He said he wants to write Blue Chips meets The Wire. I was hooked right away. But we knew, as two white guys, that the story would be best served, and really required, bringing in a talented writer of color. Enter: Master Tesfatsion.
Years prior, Master and I met in the back of a sports journalism class. Then he interned for Chris and introduced us. Now he's killing it over at Bleacher Report with his online series "Untold Stories." Once the three of us got on a Google Hangout and started pitching ideas. . . . It was evident that this thing had legs.
So we spent the last three years working over Google docs. Trying to meet up whenever we can (Chris lives in Phoenix, Master in New York City), and slowly plugging away in between our day jobs writing the pilot and creating the series bible.
Getting us to the point where we are today: preparing to take it out to market with a production company behind us.
You signed with Zero Gravity this year, and we're so glad we had the opportunity to make that connection. But an introduction is only one small first step. What do young writers need to keep in mind when meeting potential reps for the first time? What convinced you this was the best company to move your career forward?
I can't thank Script Pipeline enough for making the introduction, and I'm really excited to share that I've partnered with Jermaine Johnson and Eric Williams over at Zero Gravity. But it was almost a six-month process from initial introduction to signing.
So my one suggestion—and I need to keep this in mind as much as anyone else:
Be patient.
As a writer without representation, I felt like I was always one step behind (which isn't necessarily true). I felt like I was navigating the business in complete darkness. All I needed was some relief, some flicker of light. But the more meetings I took and the more people I spoke with, I realized that it's not about settling for some light, some immediate relief. I needed to look at the long-term. So I waited, I was patient when my impulses told me not to be, and was ready when Zero Gravity came calling.
I was quickly drawn to their company after seeing the way they work as a collective unit versus individual managers. It was much more of a team, a partnership. Not to mention, they loved Laurel Canyon. It's a very specific script with a particular tone. And when they understood my vision for not only that but other projects I had in the wings—well, I was sold.
I'm not the type of writer that needs someone to motivate me. Fear of failure already does that enough, ha. So when Jermaine, Eric, and Zero Gravity explained that they didn't want to drive, but help navigate the way to my desired location, I knew they were the right people to ride shotgun.
Will ASU football ever be a national championship contender? Please be honest.
Nope. Not in my lifetime. Unless we start breaking a lot of rules really fast. I mean, you only have to look at a handful of factors that contribute to national championship programs to see that ASU is far behind in the arms race. From financial resources to fan support to proximity to talent—
. . . this is what everyone comes to Script Pipeline to read about, right???

J.P. Estes is a drama writer with multiple seasons of television production experience, currently developing a pilot for Oscar-nominated producer Basil Iwanyk after years of cutting his teeth as a Coordinating Producer (Sue Heck Spinoff Pilot) and Showrunner's Assistant (Legacies and The Middle).
A product of the suburban wasteland known as Phoenix, AZ, J.P. combines his experience as a journalist, producer, and screenwriter to craft hyper-realistic pilots and features. His one-hour drama pilots have been finalists in screenwriting competitions from Humanitas' New Voices to Script Pipeline's TV Writing Competition. He's repped by Zero Gravity Management.
J.P. lives in Sherman Oaks, CA where he's the sous-chef to his better half, Carrie, and hiking partner to their Chinese Shar Pei/Beagle mix, Opie.
Follow J.P.: Twitter