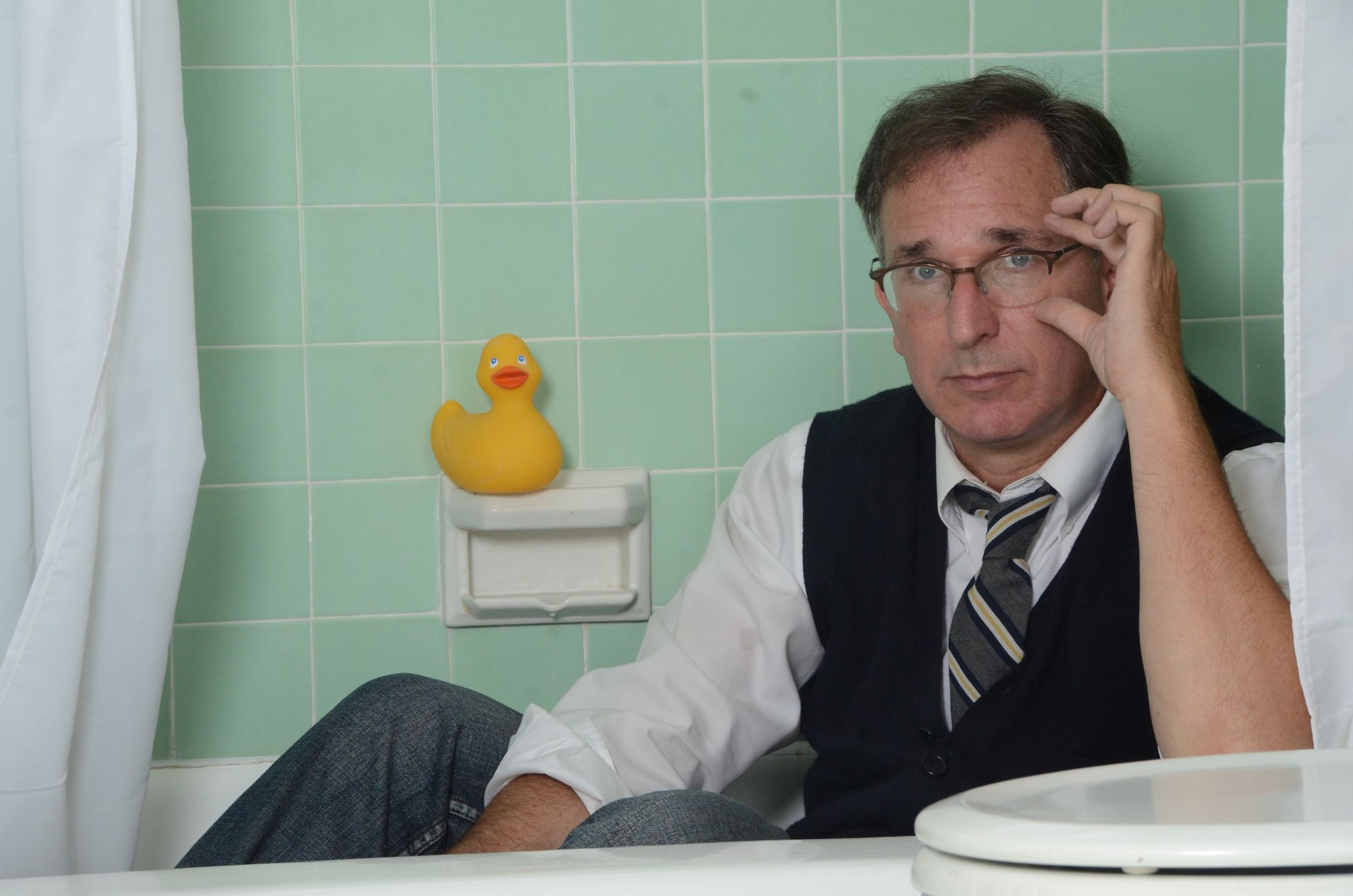 Wayne Federman: Jack of Several Trades
Renaissance Man. Multidisciplinary artist. Jack of several trades, master of anything he puts his mind to. Even if you don't recognize Wayne Federman's name, you certainly know his work.
The veteran comic has been performing deprecating observational stand-up for more than 35 years. He's also an acclaimed documentary producer, musician, sports biographer (Maravich: The Authorized Biography of Pistol Pete) and actor in the likes of The Larry Sanders Show, The X-Files, Legally Blonde, The 40-Year-Old Virgin, Curb Your Enthusiasm, Community, Transparent, and Silicon Valley.
Federman's new book, The History of Stand-Up: From Mark Twain to Dave Chappelle, builds on his History of Standup podcast and University of Southern California classes in comedy history and performance to explore not just the whos, whats, whens, wheres and hows of the art form, but why it's so vitally important. As he gears up for a new Tonight Show appearance on April 23rd, Federman is happy to trace the roots of his own eclectic career and look forward to whatever comes next.
You've long been known for your stand-up comedy, but you're also an extremely successful actor, writer, and producer. What do you miss most about live performance these days?

I miss the clubs. Especially the onstage challenge of trying to find the right combination to hook into the crowd's vibe. It's always interesting because each audience is slightly different. Plus, I love hanging out with comedians and watching them do sets. I like the whole spectrum when it comes to stand-up. Open mic-ers to Amy Schumer.
What was the Wayne Federman Film Festival and what were some of its highlights over the years?
Around 2012, I created a film festival where comedians, in person, would screen a film they loved. Then we'd do a Q&A. It was a live event. Not a podcast. I was lucky to get so many comics to participate. Aziz Ansari, Jeff Garlin, Kumail Nanjiani, Patton Oswalt, Zach Galifianakis, Janeane Garofalo, Sasha Baron Cohen, Kathy Griffin, Kevin Pollak, John Mulaney, Larry Wilmore, Brian Regan, and on and on.
There were so many highlights. Every screening was a blast. Number one is probably the night Garry Shandling screened The King of Comedy. He was absolutely hilarious, and he explained how that movie's use of video and film helped establish the visual template for The Larry Sanders Show. And also Margaret Cho's screening of Darling. Margaret went into an incredibly nuanced and detailed look at the film's underlying themes. Plus she added an in-depth analysis of John Schlesinger's directing career. It was a masterclass. And then, at one point, Margaret dropped her pants. People who were at that screening still come up to me and we marvel at what a thrilling night that was.
Also, I loved Tig Notaro showing Urban Cowboy and Bill Burr screening The Dirty Dozen.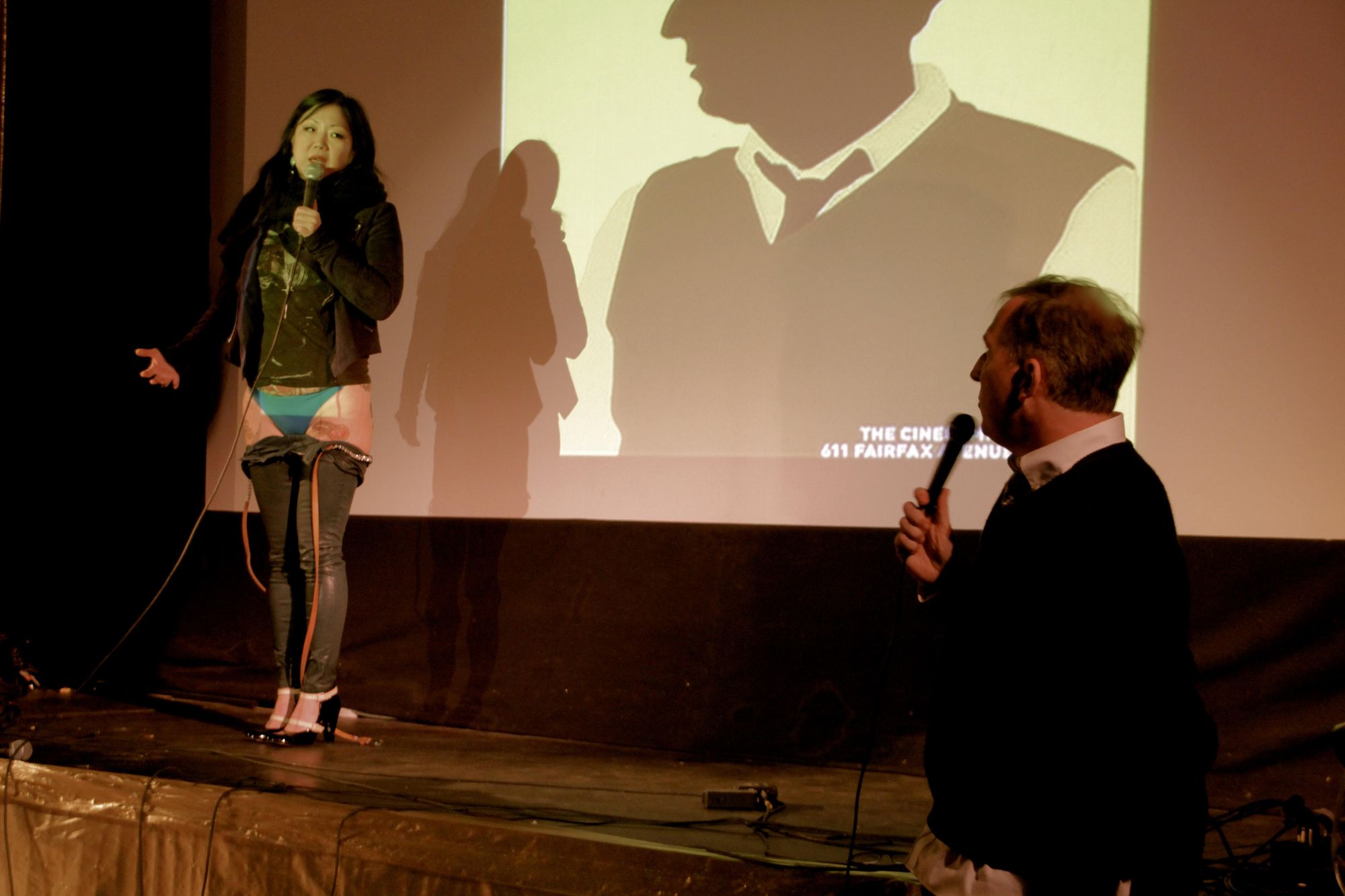 Any plans to bring it back in the future?

I haven't shut the door, but there are currently no plans to revive the festival. The problem is you need a special theater that has access to old prints or DCPs. In New York, I used the Film Forum, and in L.A., Cinefamily.

As a co-producer of Judd Apatow's Zen Diaries of Garry Shandling documentary, what was the most surprising thing you learned about how others approach the comedic process?
I was blown away by how much material Garry generated. The guy was a machine. He had hundreds of legal-size yellow pads filled with jokes, premises, and just random thoughts. It was an impressive amount of scribbling.

Your new book, The History of Standup: From Mark Twain to Dave Chappelle, evolved out of a class you teach at USC.  

The book actually evolved out of five elements. The class I teach at USC and the lectures I give at the cinema school, my podcast, stand-up history articles that I have written for online magazines, touring as a comic for the past 37 years, and a deep curiosity about stand-up comedy that goes back to my teenage years in Plantation, Florida. I had Carlin, Pryor, and Woody Allen albums, but I was also a nut for 1930s/40s radio shows. Fred Allen, Jack Benny, and Edgar Bergen and Charlie McCarthy were my faves.
Why is looking back at the roots of comedy such an important topic of study these days?
It used to be such a small group of us who cared about any stand-up before Mort Sahl. Here's my guess: I would guess that it has to do with the current comedy boom. People are amazed by comedians and today's high level of joke writing and performance. So, maybe these fans are finally interested in how this all came about. There's never been a book that traced just stand-up comedy's lineage from the 1850s. I write about the venues as well as the comics. For example, in New York City, playing the Copacabana in 1946 is the equivalent of playing the Comedy Cellar in 2019.

What are the most meaningful lessons we can take away from the era of minstrel shows?  

Well, that's the most difficult part of the story to address. There was something so dehumanizing about the whole enterprise. This bizarre chapter in show business is historically important because there were comedians in every one of those shows. Here's a wild fact, it's not in the book: I was shocked to learn that, starting in 1935, the U.S. government sponsored minstrel shows as part of their new Federal Theater Project. Crazy.

It's fascinating to realize that "canceling" comedians has always existed in one form or another through the generations. How do today's criticisms and repercussions compare to those of the past?
Exactly, in a way, blackface comedy was canceled by society. But now, because of social media, it's never been easier to try and silence a comic whose routines you may find offensive. We are in the middle of this battle right now, so it's hard to say how it will end. I feel like the marketplace will sort it all out. But I could be wrong.

Can you spill any details on the upcoming George Carlin documentary you're producing under Apatow?

Well, I can say that Carlin saved a lot of memorabilia through his life. I was just looking at his first FCC radio broadcasting license that was issued in Shreveport while he was still in the Air Force. It says right there, on the back of this operator permit card, that George signed in 1956, that "obscene, indecent, or profane language" was prohibited. That's just the very tip of the iceberg. It's a thrilling dig through his remarkable life. I feel lucky, and honored, to be working on this documentary.

Is there a common theme running through all your varied interests?
Yep, I'm usually passionate or very curious about what I'm working on. I know just saying "passion project" sounds pretentious and conjures up images of some weird art display.
What are the most useful questions you ask yourself when considering new projects?
Funny you should ask. I actually have a simple system I devised years ago. Here are the three questions that help me decide, in order of importance:
Number one: Do I want to do it?
Number two: Could this help my career?
Number three: Money? It's a distant third ... but it is on the list.
*Feature Photo: Wayne Federman / photo by Jim Reese