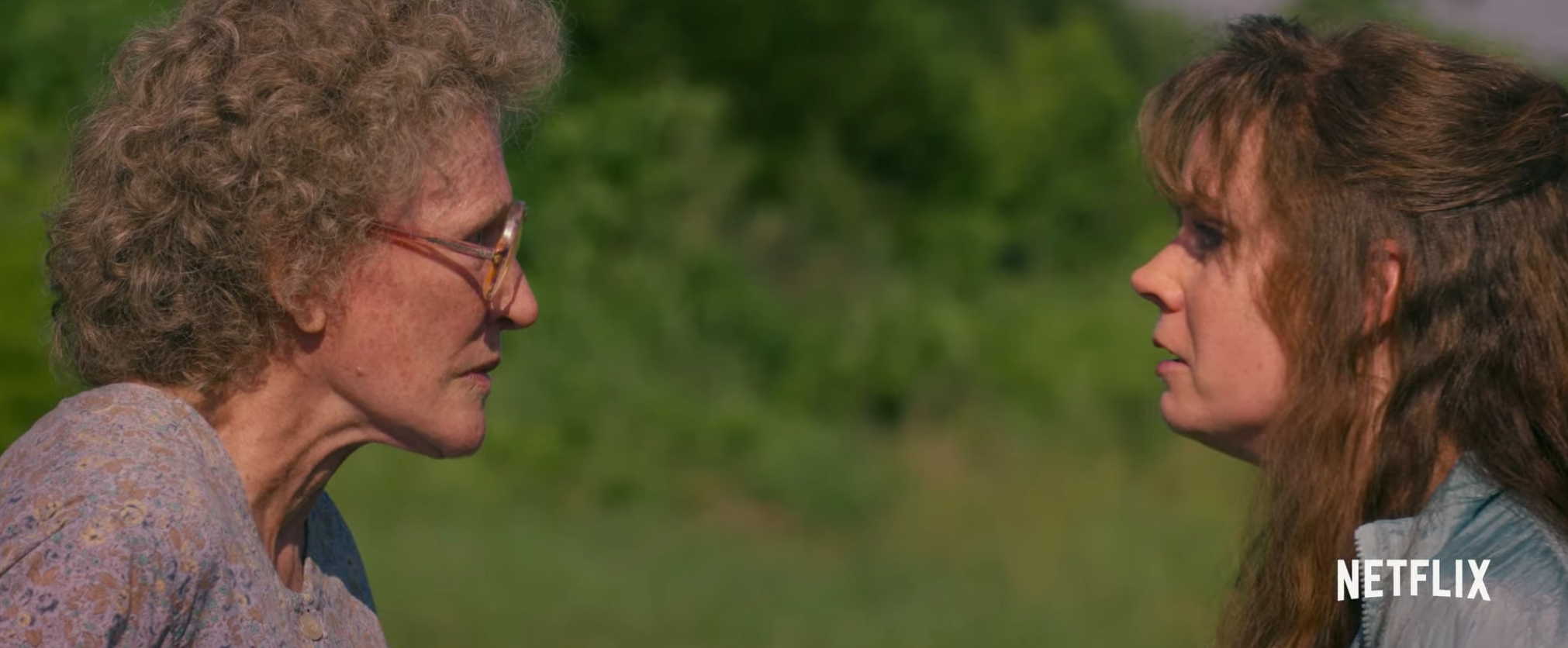 Ron Howard on Netflix's Hillbilly Elegy
From the L.A. Screenwriter collection.
Ron Howard is one of this generation's most acclaimed directors.
The Academy Award winner has helmed some of the most successful films in history, including Apollo 13, Backdraft, Cinderella Man, and The DaVinci Code. Based on true events, Hillbilly Elegy explores the trials of a family struggling with drug addiction and poverty through the lens of J.D. Vance, a Yale law student trying to escape the trappings of his roots.
John Bucher: I was very struck by this story as a tale of American mythology. Can you speak to that?
Ron Howard: Well, of course, that's a very personal thing. Every audience is going to view a film like this differently. It deals with a number of different relationships and aspects of J.D.'s life and his family's experience. People are going to take from it what they will and evaluate it through their lens. And that's fair enough. That's what I would have expected. To me, when I read the book, I didn't believe there was a movie in there. It was focused on a big sociopolitical overview, which is interesting. I enjoyed reading what he had to say, what he thought, but it was the family that intrigued me.
What I felt I could relate to, of course, was the cultural specificity and understanding the specific reasons behind economic hardships the family faced, as well as some of the cycles of dysfunction, abuse, and addiction, which is very powerful. I really hoped people understood I was not looking broadly at an entire generation or society. This is J.D. Vance's family story. And to the extent that it does reverberate in people's lives, I think it goes far beyond Appalachia or the Rust Belt. I think what's interesting about it are, in addition to that cultural specificity, these universal shared sets of experiences.  I was enthusiastic about the possibility of offering new perspectives on this kind of shared humanity, and I hope it does resonate with people from all corners of the country and the planet.
John Bucher: I wonder if you could speak to what we can see about ourselves in these characters, regardless of where we come from?
Ron Howard: I was trying to avoid dumb tropes. For example, when I was a kid on The Andy Griffith Show, Andy used to get very upset about The Beverly Hillbillies. He'd say that's farce and that's OK, but we're not The Beverly Hillbillies. He didn't mind that The Beverly Hillbillies was successful or anything; that didn't bother him at all. But when the writing on our show would push things in a farcical direction, he would say, "Look, where I come from, those people there, they're plenty funny on their own. We don't have to reach that far forward." So, Barney could still have one bullet that was OK, it was grounded in something he believed was still authentic. Ernest T. Bass could come to town and throw rocks into the window. He believed that was OK, but he didn't like other things. So, a lot of it is just a sort of personal lens, right? It's a kind of a personal filter. But I always appreciated that, for Andy, there was a real dividing line.
All these years later, I certainly was trying to avoid tropes in this project. I interviewed people and watched a number of documentaries that had focused on the region. I wanted to understand what the tropes were and how they could be avoided. I know it's authentic, but it's also not going to be everybody's experience from Appalachia or the Rust Belt.
John Bucher: How did you approach bringing the book, which you mentioned is really not based on a single linear narrative, into a story for the screen?
Ron Howard: I found the book very interesting. But what caught my eye, and my curiosity, was the family members. One thing jumped out at me because my family roots are in a small town in Oklahoma called Duncan. I called my great grandmother Mamaw, and I thought that was just her nickname. I didn't realize that there was a broadly used cultural name for grandmothers. That was one of the things that caught me right away when I read the book, when I started talking to J.D. about it and learning even more about his family's story and frankly, hearing his voice, his accent, his cadences, it just felt very, very familiar to me. I've been interested in trying to find a family story that dealt with rural America in a way I could connect with and relate to. I believe that Hillbilly Elegy was it. I'm really glad I had the opportunity to make the movie.
*Header photo: Glenn Close and Amy Adams in Hillbilly Elegy / Netflix (2020)