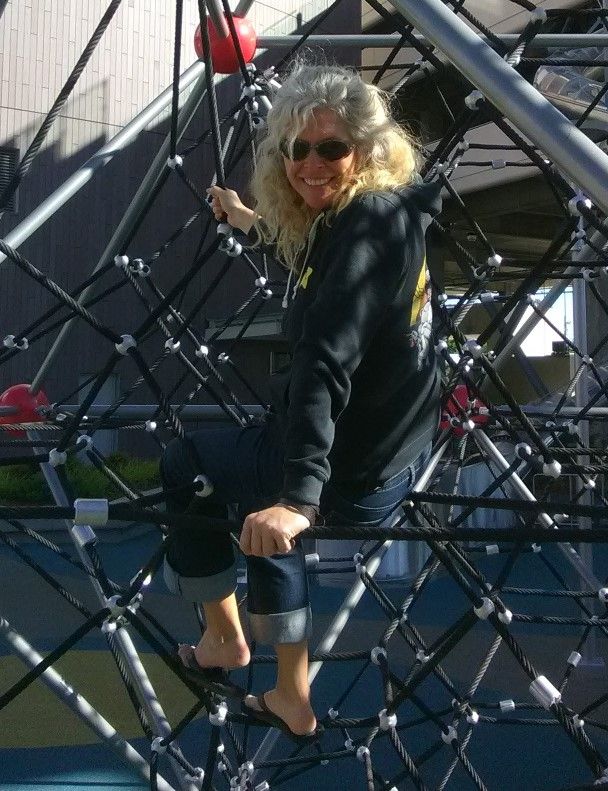 Artist Snapshot: Lisa Garvey
Origin Story: Playing soccer was the only constant in my childhood. Year round from age 5 to 25. I call it my first career. I'm nothing if not dedicated.
Pipeline Accolades: First Look Project Winner (Rumpel); Script Pipeline Recommend (The Gradual Deterioration of Walter Twig)
Accolades: Oh, geez. This is gonna sound brash … I've placed in a lot of contests. I love contests! Most recently was a writer on Double Eye Productions Finding Pandora X, a live, interactive virtual reality theater performance that won Best VR Immersive User Experience at the Venice International Film Festival (2020) and a feature, The Gradual Deterioration of Walter Twig, placed in the top 2% of the Austin Film Festival Screenplay Competition in Comedy, Horror, Sci-Fi, & Enderby categories (2020).
On Being an Artist: Over the years, I've learned I'm really stubborn about my work. I just can't bring myself to give up on something once I've started. If a story isn't working in one format, I'll try it in another—and rewrite 'til I die. Did I mention I was dedicated?
Fueled by: As an outsider, I write for everyone trying to find their place in the world. Since this is generally an ongoing endeavor, I figure there's a decent chance my stories will speak to someone ... Bueller?
Currently: Querying author.
Someday: Agented author with novels on bookshelves and movies/tv shows based on them.
*Feature Photo: Lisa Garvey
Follow Lisa on Twitter