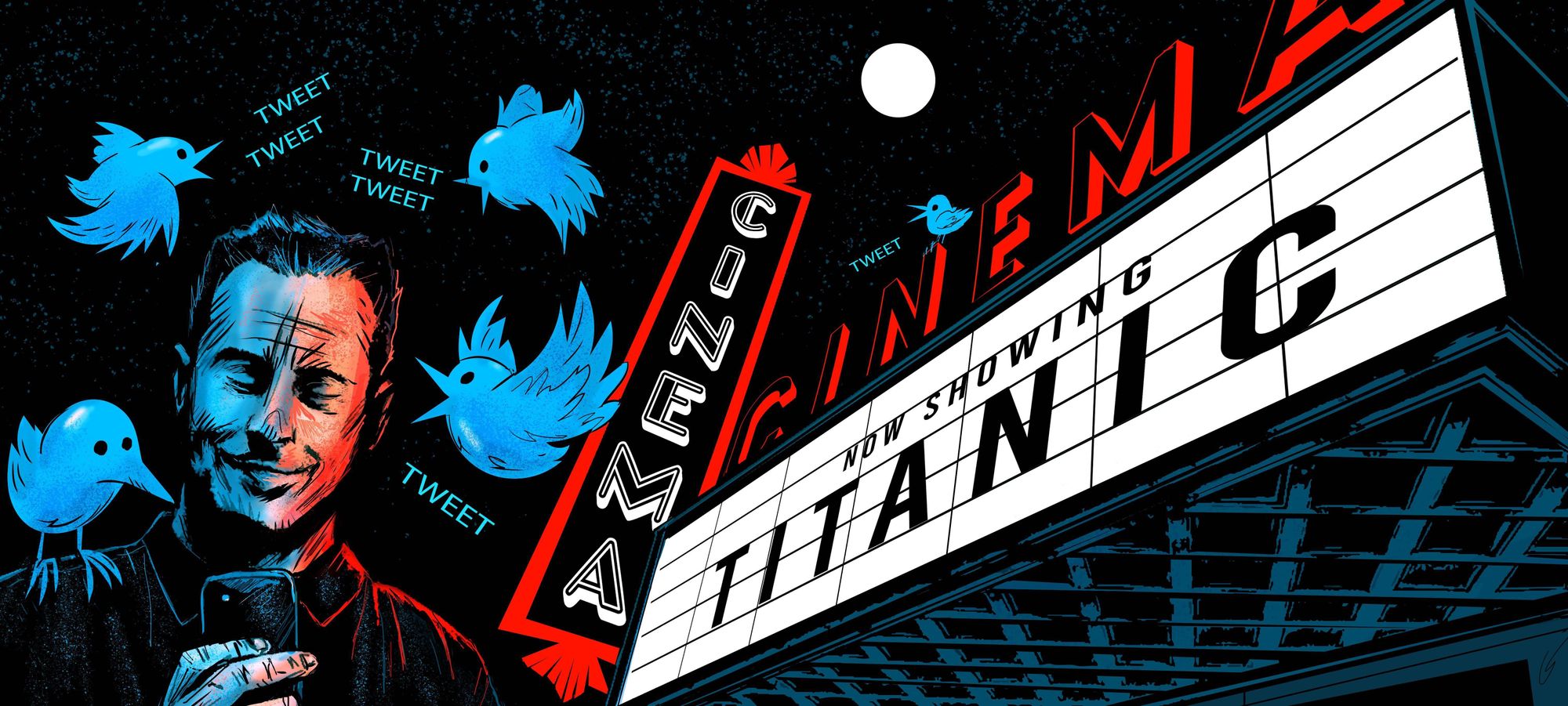 The Queue: 365 Movies I Never Saw Because I've Spent Too Much Time on Twitter - Part 2 (February 2023)
Part 2 of a 12-part series whereupon I watch one movie a day and rank them in their given month based entirely on subjective preferences.
The rules:
1) must be a movie I've never seen
2) review must be 32 words or less
3) must include an assortment of genres, directors, countries, and films inside and outside my comfort zone
4) must watch the film in its entirety, no matter how atrocious
Like you, I have a lot of movies on my list, many of which are so painfully popular, I carry great shame in having missed them. Few regrets. But great shame.
For each, I shall write only brief thoughts and become an intolerable quasi-cinephile who thinks Jeanne Dielman, 23 quai du Commerce, 1080 Bruxelles is more interesting than any Marvel movie, and Phil Alden Robinson is a better director than James Cameron. Both of which are true.
I apologize for nothing.
Enjoy.
~MJM

Insane that this movie exists. A cursory glance at subject matter it doesn't feel comfortable glancing at.
Another John Patrick Shanley movie released in 1987—Moonstruck, a triumph of cinema. Thought you might like to know.
Wouldn't say it holds up to modern standards—depending on how you interpret it—nor is it a top De Palma pick, but it's weird and enjoyable anyway. I think?
A sordid tale of manipulation, but kind of falls off the rails.
That scene in Point Break where Patrick Swayze talks about the 50-year storm is rad.
There's a grotesqueness here echoing John Waters, without quite the edge (I think that's the point). Even so, kind of lands in an absurdist purgatory.
I wish to never hear Marlon Brando sing again.
Unless you have a Criterion subscription—and did a deep dive—you probably haven't heard of this. For the sake of familiarity with African cinema and Ousmane Sembène, deserves a look.
Ramps up well, but I can't express enough how much I disliked the ending. Maybe went over my head?
More my speed than Anderson's first film (Bottle Rocket). Schwartzman's a gem.
I found much if it to be funny, which probably says more about me than it does Bergman.
#17) A Funny Thing Happened on the Way to the Forum (1966)
If the story itself wasn't wildly dated by now, I'd ask for a reboot.
I knew I'd be in wtf territory, and it delivers (the barbed wire!). The care put into every shot is something I wish more horror filmmakers would employ.
Not my favorite Cary Grant film, but serviceable.
I was expecting big goofy fun and got big goofy fun, so ... bravo.
#13) Glengarry Glen Ross (1992)
I'd have been fine if the whole movie was just Jack Lemmon arguing with people.
I'm a sucker for well-made docs taking a snapshot of a topic I have no familiarity with, so—winner. Deeply relevant. Last three minutes is a slap to the face.
#11) The Taking of Pelham One Two Three (1974)
The seventies isn't my most fluent decade for cinema, outside of the mega hits, but this slaps. I'd say "underrated" if it didn't already have two remakes.
My first Godard film, so what profound thing could I say that hasn't already been said by every cinephile ever other than I empathize with the line "I prefer old people" ...
#9) The Long Good Friday (1980)
So Bob Hoskins was a good actor ... Also loved that lengthy hold on his face at the end.
The Archers—the collab of Michael Powell and Emeric Pressburger—weren't taught in film school (not my film school, anyway). Quite criminal. For 1946? A spectacle.
Chaplin > Keaton. For the boxing sequence alone.
#6) Singin' in the Rain (1952)
Jovial.
A parable for all eons. Could have used 20 more Walter/Tatum movies tbh.
Effective from every angle. When you make me care about whether or not a turkey is getting cooked on time, you did something special.
This movie was all the rage in the 80s, and yes, I understand why. Jack Lemmon still makes a better-looking woman.
Objectively perfect. Dopey toward the end, but perfect.
Cristin Milioti should have gotten an Oscar nom for this—no joke, no punchline, no exaggeration.
Read previous lists: January
*Feature image by Graham Sisk, created for Pipeline Artists