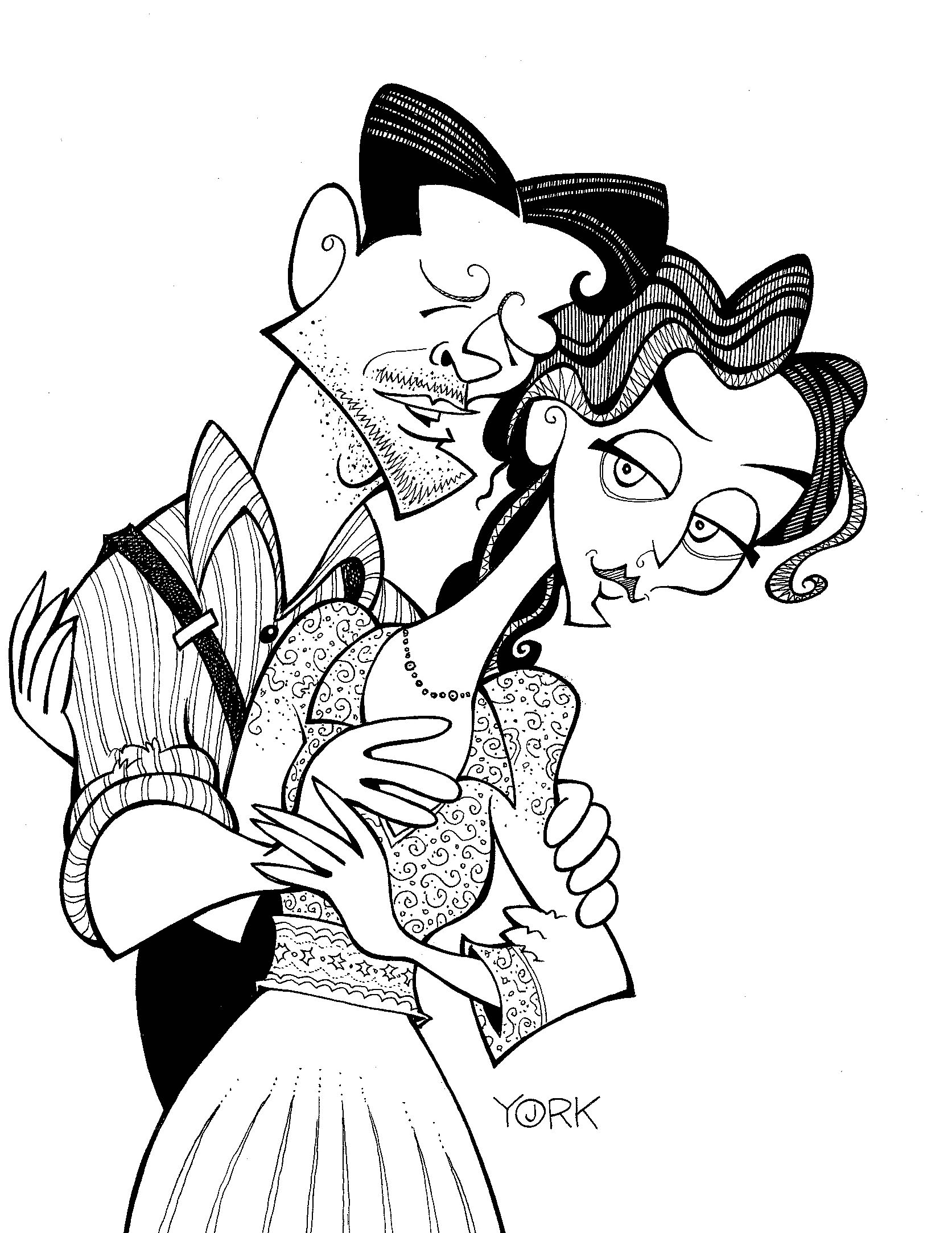 Where is the Love?
"What the world needs now is love, sweet love."—Burt Bacharach and Hal David, 1965
Lord knows we don't need another mountain. Or a superhero. Or a "found footage" horror film. But what our big and small screens could use a lot more of these days is love. Love, sweet love.
In the name of amour, sex, and romance, where in Cupid's name are the love stories?
It's easy enough to chalk up the dearth of romantic subject material on screen to box-office failures over the past 20 years. For a while, stars like Jennifer Lopez and Kate Hudson seemed to be starring in a rom-com every year or so, but too many box-office bombs dimmed their star wattage, not to mention discouraged anyone in Hollywood to risk such films. Others will tell you that romantic movies are still flourishing in places like the Hallmark Channel or Lifetime, but often, they seem to prosper against the backdrop of Christmas, so maybe that's where the real "feels" are.
So, why is romantic subject material, at least that which truly resonates with audiences, in short supply these days on screens across America?
Sure, an occasional film comes along that captures audiences, like The Sky is Everywhere on AppleTV+, but it's more of a sleeper than say, a giant hit like When Harry Met Sally was back in 1989. Why aren't filmmakers making more great romantic films like 500 Days of Summer (2009) or Eternal Sunshine of the Spotless Mind (2004)? True, the smaller screen hosts several breakout series like "Bridgerton" or "Emily in Paris," but with the decline of the American daytime soap opera—there are now only three daily on network television—romantic storytelling has diminished considerably.
And if romance is in trouble, movies and TV shows dealing with sex have become even more rare. Granted, this past year did see two standout films capture some of the zeitgeist: the Netflix remake of Lady Chatterley's Lover and Hulu's original Good Luck to You, Leo Grande. The latter, written by Katy Brand and directed by Sophie Hyde, was a wonderful film about mature sexuality with its focus on a female protagonist well over 50. Emma Thompson, as the heroine of the piece, gave one of 2022's stellar performances in a film that was frank, funny, and yes, quite sexy. And it did well with critics and audiences, too, so maybe it will inspire more writers to tell such tales.
The new take on D.H. Lawrence's classic tale of Lady Chatterley's adultery was a compelling  romance, too, not just for its well-adapted screenplay by David Magee, but for director Laure de Chermont-Tonnere's unvarnished take on the material. Both Emma Corrin and Jack O'Connell were as emotionally naked with their characters' emotions as they were in the scenes requiring their nudity. The raw physical and emotional vulnerability were incontestable, lending the onscreen trysts a heady combination of lust, danger, and explicit language. When Lady Chatterley (Corrin) informs gamekeeper Oliver (O'Connell), "I want you to f**k me," the line of dialogue is so impactful because it's wholly out of character for this poised and prim woman. Corrin captures her character's bold joy of sex, showing an ecstasy rarely seen in cinema these days. And while the film doesn't quite achieve the same steaminess of sex-driven mainstream films like Body Heat (1981) or Blue is the Warmest Color (2013), it does prove that such fare can be provocative without being pornographic.
Sex is a part of love and shouldn't be foreign to mainstream filmmakers. But it's discouraging how little material concerning sexuality makes it into the Cineplex these days or on the various streaming platforms. America is not a puritanical society, and never has been, so it's silly that Hollywood would refrain from embracing narratives where sex drives the plot.
Part of the problem may lie in how immature sex is dealt within the "plotting" of dating shows like "The Bachelor" or "Bachelorette" and all its reality show imitators. Such productions showcase a contestant going from group dates to fantasy suite sex with three finalists in a matter of weeks. It's absurdist fare at best, all done with a sniggering, dirty joke vibe that betrays both adult sex and romance.
Such asinine approaches to relationships can't help but give love and sex a bad name, breeding cynicism and contempt for more genuine and earnest expressions of romance. Yet, such snark is one of the top currencies in our modern world with a premium put on the darker side of humanity. Just look at how many procedurals, true crime documentaries, and horror movies drop weekly. The worst of mankind is more sellable to the American public than the best, it would seem, so anyone attempting to tell a tale of romance is up against a burgeoning trend of nastiness.
Should writers work harder to find ways to usurp the cliched three-act structure of most romantic stories? Have audiences gotten so used to the "Boy meets girl, boy loses girl, boy wins girl back" trope that they're bored silly?  
Perhaps.
Is that why most screenwriters seem to prefer to make romance the B story in their scripts. You've seen it a thousand times—two people go through an adventure together and become a couple by the end. That trope has informed everything from Indiana Jones to Puss in Boots.
But finding ways to make a romantic A story feel fresh and involving is a challenge.
Part of the difficulty with telling stories focusing on romance or sex has to do with the difference between falling in love and being in love. Couples that start out by meeting cute and then falling for each other is deemed more dramatic than showcasing a couple already in love but dealing with the difficulties of staying together. Yet, there might be something quite tangible in that angle. Wouldn't a story where the couple is challenged to stay in love with each other the more time that they stay together be something unique, as well as universal?
Which brings me back to both 500 Days of Summer and Eternal Sunshine of the Spotless Mind, two extraordinary romances that resonated with critics and audiences due to the unblinking truths revealed in their narratives.
The former film had the audacity to suggest that a great couple (Zoey Deschanel and Joseph Gordon-Levitt) wasn't destined to necessarily stay together for a whole host of reasons, including some out of their control. And the latter film was pro-love despite the mess and drama involved in coupling. Jim Carrey's character tried to get his girlfriend (Kate Winslet) out of his mind, but his subconscious wouldn't let him. Everything about her, the good and the bad, was deemed worth it. And the film ended with them deciding to try anew.
Good advice for Tinsel Town scribes too—give love a chance.
*Feature Image: Jack O'Connell and Emma Corrin