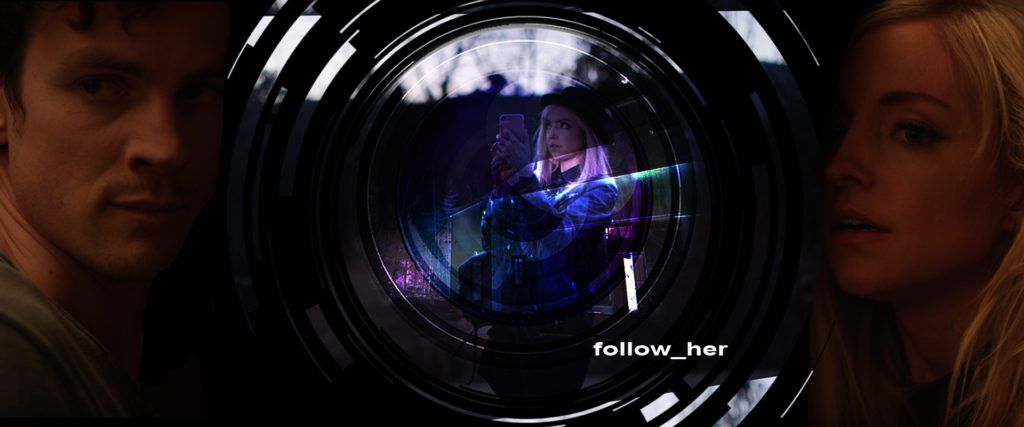 Interview: Dani Barker
Actress/writer/producer Dani Barker's screenplay Follow Her was developed through Script Pipeline's Workshop. The multi-hyphenate Dani stars in this original thriller, which marks her feature debut for writing and producing. She previously produced the series Starvival.
Follow Her was workshopped through Script Pipeline by a few readers, who were all in agreement that the premise could be a standout for the genre. The modernized child of Misery, in a way. How did the story itself come about, and what drove you in this conceptual direction?
So that's an interesting story actually! Follow Her evolved out of a collaboration with a stranger I found on Craigslist (of course, Craigslist and I have a very deep and long history together), who wanted me to write him a short film that he could star in, in the vein of Hitchcock. Upon thinking of ideas, I came up with this creepy concept—how freaky would it be if I wrote a script for this guy in which he plays a potential killer and hires a woman from Craigslist (like me) to write him a script. . . but after I deliver the script, I find myself trapped in his house, and the whole script is being written in real time, and the only way I would get out is if I can keep my character alive. I was so frightened by the idea that this stranger might try to actually play it out, I had full body chills, and I remember tearing up. When I get scared, I just straight up cry. So it was in that moment I decided to keep the idea to myself, and about a year later, develop it into a full feature film.
I've been so fortunate to have found the people who have contributed to this story, primarily Sylvia Caminer, who has been collaborating on the script with me for at least a year. She is the director on the project, and she's fabulous! A very hard-working woman. But also other people who came in early on and read the script and provided profound feedback that totally changed the course of it. It was always essentially two characters and very much a story-within-a-story concept. . . so that part, and being a thriller, has stayed consistent. But I can't even tell you how many times we've changed the ending already. Preston Witt is someone who came on later in the process as a script consultant, and his work on the project is invaluable. Sometimes we'd talk about the script until 1 or 2 in the morning, and he was someone who always encouraged me to dig deeper into the characters' psyches.
Was there a particular underlying commentary you wanted to address?
The particular underlying commentary that has always been the most interesting to me and my biggest drive as a filmmaker is the absurdity that lives online on websites like Craigslist and how us freelancers can easily put our lives in jeopardy with one click—for a job opportunity, or a date with a stranger. These days, it's encouraged to follow people, but to what extent? There's so much risk and invasion of privacy, as apps are designed to keep us hooked with a greater sense of feeling exposed, it's very difficult to stop engaging in the insanity. We really wanted to make a statement about that. And how the power of seduction can easily sway someone into a situation they're not comfortable with, which traces back to the whole Me Too movement. It's incredibly alluring to me how quickly a kind gesture can evolve into a dangerous seduction and deadly game of cat and mouse as a means to stay in control. I always find this particular subject matter very enticing.
Getting the film made seemed as "indie" as indie gets. The hurdles in getting financing, tightening the script. . . what was the biggest wall you hit that you didn't plan for?
If I'm speaking honestly, I was very delusional when I started the process of seeking money. Sylvia can attest to this. Ha. I never imagined in a million years the difficulty in attaining money to produce a feature. I can't even tell you how many times I asked Sylvia to reduce the budget or how many times we had to squeeze dollars out of our own pockets in order to reach our goal and be ready to shoot. Even then, there was never enough money, which definitely creates some stress. I think one of the challenges that we're still trying to figure out is deciding whether to pick the final shoot date and commit to it in hopes that the money will come in time, or wait to pick the shoot dates after we get financial commitments. It can start to feel like the film will never happen if there's no shoot date in mind, which can be daunting and discouraging, and other life stuff gets in the way moving us off course. In the end, deciding shoot dates, even if they got postponed, lit a fire under our butts to push as hard as our scrawny arms could to make it happen.
Creatively speaking, playing the lead in a film you wrote and produced, but didn't direct: there has to be some sort of push and pull, right? Did Sylvia share in your vision? Was anything changed on the fly?

Fortunately, Sylvia and I have been working on the script for over a year, so we have always made sure to be on the same page. And from day 1 when our EP John A. Gallagher recommended Sylvia to direct, I never questioned it. I hadn't even met Sylvia in person, and I knew from one call she was the right person for the job. That's not to say there haven't been times we disagreed, but we always come around eventually and support each other wholly.
For myself, it was challenging letting go of my vision as a writer and giving in to the explorative part of the process as an actor, of not knowing what's going to happen. I not only knew my lines but all of my co-stars lines, so it's letting go of both. We also got into a rhythm of changing lines a lot on set, which proved to be challenging because it's easy to get attached to bits even if something more suitable arises. We had to pick our battles, so it was a lot of talking lines through and discussing changes moments before the scenes. I wouldn't encourage that for anyone. I think that's why it's important to have a script supervisor and not drive them crazy like we did by changing the script every two seconds.
But I think there can be room for both—to follow the script specifically and then later throw it out and improvise the heck outta it. Luke Cook, who plays the male lead and has far more acting experience than I do, does such a good job of this, of walking the line between sticking to the script yet allowing himself to improvise and elaborate on moments. That was extremely helpful, he makes acting exciting which helps to stay present. Luke Geissbuhler, our DP, also brought a level of professionalism that helped keep us on track. Everyone on this crew was extremely valuable.
We see a lot of actors transitioning to writing and balancing both, which is really impressive—that can't be easy. How has being an actress influenced the way you approach storytelling, as well as the actual writing of the script? Are there things you're more likely to keep in mind when writing, viewing things through the prism of a cast member?
This is a great question. Absolutely it helps to have experience as an actor in terms of writing. The more I understand the complexity of playing characters that differ from myself, the more it informs my writing. There are so many levels to acting and layers to every character, so the same way I have to dig into prep, I have to dig into every character in a script. Acting class, specifically meisner training at Matthew Corozine Studios in New York, has been such an instrumental part of my development as a human, and in that, has helped me to understand the motivations of characters and how to relate to their choices. Prior, I trained for years with Lonsdale Smith Studios, and to this day, I still use methods from that class—like the present exercise and relaxation warm-up. I say all this because I think everyone can benefit from acting class, and I think everyone is a writer! We all have stories, and you don't need to be a "good" writer in order to get your story on paper. Acting for me has been a journey, and I'd say the more I get to know myself (digging deep and dealing with my trauma), the better I understand my humanity and thus the better actor I am.
I'd say in my journey as a writer I have definitely worked backwards, often coming up with the story first because I'm so excited and then trying to define all the characters motives and personalities thereafter. Moving forward, I am trying to understand characters at their core with a loose concept in mind, and then letting the characters take me on the journey instead, so I don't know what will be revealed until I literally start writing the script. I think that's a more exciting approach because you get to be surprised along the way.
We also see a lot of "almosts." Yours was a series that almost landed on VH1 and, later, TBS. How did that change the course of your career and lead you to write Follow Her?
Ah huh. That got me thinking. The whole concept of "almosts" is fascinating to me.
What if the whole goal of working with VH1 was to create this awesome pilot? Isn't that a success in itself? Especially since it granted me a visa to come to the states and continue my career here. And with TBS, it was an absolute dream to film a season of The Unprofessionals. If we hadn't have filmed the pilot with VH1, we likely wouldn't have attracted the likes of TBS. And if we didn't work with TBS, Follow Her would never have came to be what it is now. Who even knows. . . part of me feels that show was never supposed to air. That's a very spiritual approach. But it was those experiences that led me into a journey of self-discovery that made me aware of addictive tendencies needing time to heal. It can be challenging to step away from an industry when your self-worth is valued by how many jobs and auditions you're landing, so making a conscious decision to take a break from acting was honestly the best thing I have ever done for myself. If TBS hadn't dropped the show, I would have never taken the time to reassess my values and detach my self-worth from external validation. Or, it would have taken another few years for something traumatic to happen to hit rock bottom and finally mature on an emotional level. So I'm glad it happened when it did.
And symbolically, this is very much the journey of our main character, Jess, except that she's not as easily given the choice.
There are a hundred ways to get a film made. What are the tenets you think every young filmmaker should keep in mind? What about those who have years of experience in one area, and then hope to shift to a new area (from acting to producing, or writing to acting)? Does one have to anticipate starting a whole new learning process?
I think understanding every area of filmmaking is beneficial. Knowing how to produce a feature helps me understand how I can best tailor a script to a specific budget and shooting schedule. Knowing how to write helps inform me as an actor on set and how to best prepare for the role along with creating your own material so you don't have to wait on an agent or an audition that might not even resonate with you. You get to literally create whatever you want to create! That, to me, is freedom. And knowing how to produce, probably the most important (and annoying) part, which gets the film made.
One piece of advice I would give, and I was given this advice early on, is separate yourself as the producer as early as possible so you can focus 100% on the creative. I was very deliberate about NOT producing once it came time to prep for the role. Sylvia had to do the same, but unfortunately she didn't get as much separation from it, she has produced around 15 indie films so she was one of our top producers along with Michael Indjeian. But moving forward, we have a better understanding of what not to do which will be vastly beneficial—for the sequel!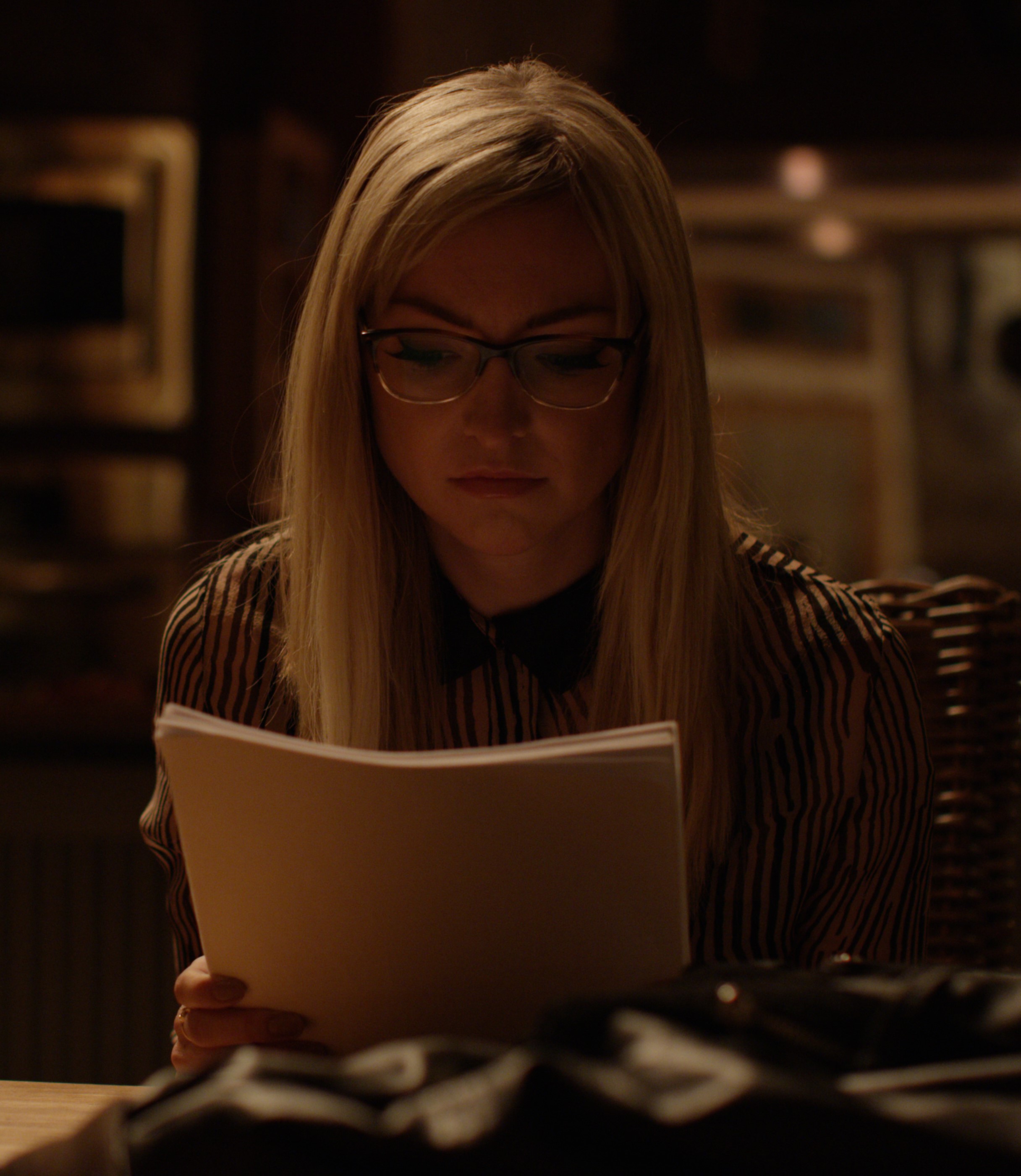 Dani Barker is an actress, writer, and producer originally from British Columbia, Canada. She came to New York after selling an original episodic series to TBS where she played the lead. Dani worked directly with the showrunner as a writer and consulting producer under NorthSouth Productions. This series was originally acquired from VH1, who created a pilot starring Dani and four Canadian friends based off her popular web series Starvival. Starvival earned a lot of attention and became popular on Youtube in 2014 after garnering over a million views, 650,000 views on the first episode alone, landing Dani on the front page of Entertainment in the Toronto Star and featuring her on websites like BlogTO, Seriesandtv.com, and Tubefilter. Simultaneously, Dani developed and sold a second series called Squirm to Canada's largest LGBTQ+ network, OUTtv.
Dani's project Follow Her, a psychological feature thriller directed by Sylvia Caminer, will be the first of many upcoming films.
Follow Dani: Instagram