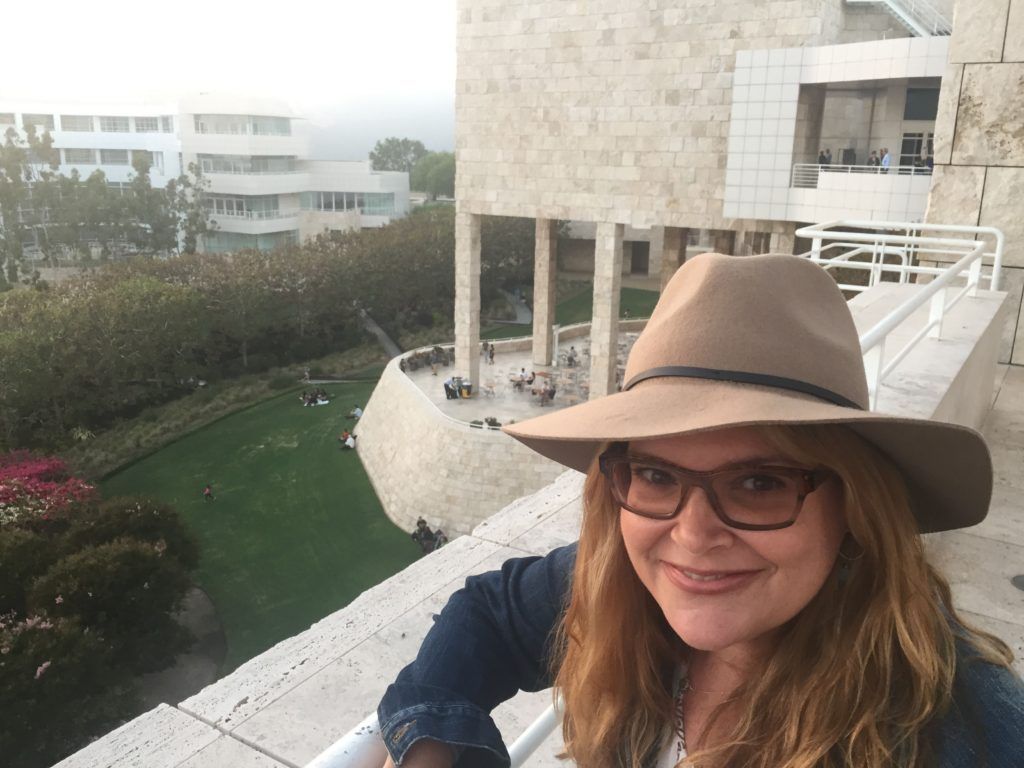 Interview: Jen Goldson
Writer Jen Goldson placed as a finalist in the 2015 Script Pipeline Screenwriting Competition with her screenplay Everything's Going to be Okay. At the Script Pipeline writer/industry event in Los Angeles that summer, she was introduced to producers Jay Silverman and Bethany Cerrona of Silverman Productions. Her pitch to them for another script, a romantic comedy, stuck. It was optioned right away and produced a little over a year later. Off the Menu was released on February 6th, 2018, starring Santino Fontana (Crazy Ex-Girlfriend, Frozen) and Dania Ramirez (Once Upon a Time, Devious Maids). Jen continues to write for both film and TV, with several projects in development.
Your screenplay Everything's Going to be Okay (aka egbok) was selected as a finalist in the 2015 Script Pipeline Screenwriting Competition. At our industry event that year, you met Jay Silverman and Bethany Cerrona. A couple years later: your first produced film. And a charming one at that. Fill us in on that journey, from initial interest to production.
First of all, thank you for calling Off The Menu "charming"—my first review!
I should add that I met three pivotal contacts at Pipeline's event: Jay Silverman and Bethany Cerrona plus Jeff Faehnle at Nasser Entertainment. Both of these companies optioned a script of mine with the clear understanding that they were greenlit to go into production. And it happened! Jay directed Off The Menu and Nasser Entertainment produced a thriller I co-wrote with my husband, Robert Foulkes, called Snatched (starring Dina Meyer and Corin Nemec). So I can't say enough how Pipeline rejuvenated my writing career and am extremely appreciative.
So to answer your question, for Off The Menu, I worked closely with Jay and his team, and did about three or four drafts. The last draft was a pretty solid one and got the stars attached—and then things with the script were further condensed for budget. I felt good that the script drew the caliber of stars such as Santino Fontana, who was just coming off the first season of the fantastic Crazy Ex Girlfriend, and Dania Ramirez, who was great in Devious Maids and now in Once Upon A Time. And not to mention, Maria Conchita Alonso (if you haven't seen Vampire's Kiss, it's a classic), and rising young star Makenzie Moss (who played little Lisa in Steve Jobs).
Writers often wonder what their role is once the final version of the script is locked in, and it typically varies depending on the film. What was the extent of your involvement during the shoot? Were you on location? Were there on-the-spot script edits to make?
Yeah, every movie is different, and on this one, I did a set visit and everyone was really lovely. They even had my name on a director's chair, they were very sweet and thoughtful. And they also invited me for the music composing session which was really an education for me—they had a live orchestra for the score, and the film's composer, Dave Holden, is such a talented guy. But for most of production, I really wasn't that involved. Perhaps things will change as more feature writers come in with a TV background (where writers are often required to be on set). I do find that in the long-run, if the writer is available and willing, it would behoove production to have him/her on set. But hey, I'm hardly impartial.
I always think it has to be such a surreal experience to finally see what you wrote on-screen with real people. . . . At the premiere of the film, what was on your mind? When did it all start to feel "real" to you?
Santino and his lovely wife, Jessica Heshberg (who's a talented Broadway singer and actress, and also appears in Menu), wrote and performed this really fun, Doris Day type of opening number for Menu and that's when it became really real. I kept on playing it over and over again. It's really perfect.
Tell us about the other films you have in development, including your contest-winning script Everything's Going to be Okay.
So Everything's Going to Be Okay is currently set up at EMA (Envision Media Arts) with Andy Tennant set to direct. The producers are hopeful that it will go this year! So that's been a real rewarding outcome on that front. And then I have this L.A.-based indie film called Rent Control that Theresa Bennet is attached to direct. That script is a personal favorite of mine. My manager, Sukee Chew, has been instrumental in packaging and pushing these projects forward. She was always my first choice to work with and is amazing. And then I'm almost done with a biopic about a famous painting that's set in Swinging London—that script is killing me. For research materials, I've been working with 40 plus books, 200 articles, documentaries, youtube clips. . . I am so sick of these people! (just kidding).
You've written a mix of genres, including a TV pilot. Do you think the range is important? Has it made you more "marketable," in a sense?
Pretty much from the beginning of my writing career I was labeled as a "character comedy writer." And you know what: I pretty much stayed true to this. Everything I write has some form of humor, even the biopic I've been working on, though it's a drama, I have three witty characters. I will say, as you mentioned, I have that one sci-fi pilot, but even that has humor. My least favorite writers are the earnest ones. I think it just reads false. But as for "range," I think what's most important is knowing who you are as a writer. A writer who thinks they can write every genre is not going to perfect any one genre. So know who you are—and that takes time to figure out.
As far as the feature market in general, what are the types of stories you feel are lacking, or do you wish we had more of? Both on an indie and studio level? What themes do you usually gravitate toward?
I wish we'd get away from "female driven" as a genre when women are 50.8% of the U.S. population (yes, I just Googled it). So I've recently started calling Dunkirk "male driven" [laughs]. I'm hopeful about the representation of interesting female characters, with recent films such as The Florida Project, Mudbound, Lady Bird, and last year's The Edge of Seventeen, American Honey and White Girl (and heck, let me throw in the wonderful HBO series Insecure and Amazon's Marvelous Mrs. Maisel).
I'm more attracted to interesting and flawed characters than themes. I don't write to themes as I find it too limiting, and it feels like a book report.
Getting a spec produced is still, relatively speaking, a rarity. Beyond the typical advice writers hear all the time—write something low-budget, write something broad that appeals to a large market, and so forth—what else can someone do to increase their odds? We know in your case the introduction to a producer helped, but is it all about the script? Are there intangibles writers should keep in mind?
If you want to be a feature writer, the climb will likely be a long one—and may take you about 5-8 scripts to really master feature writing and land you representation (which is more difficult these days). The nice thing about television is there is a ladder of progression. You can start off as a writer's assistant (if you can get that position, most writer's assistants have agents—I know!) and then you can go on to staff writer/story editor and so forth. You don't have any of that in feature films. BUT, and there's a big but in this, it is very difficult for television writers to creatively make the leap to feature films because they tend to write episodically which you don't want to do in feature films. So, if your heart is in features, they're still getting made and go for it!
As for "intangibles," a producer or director will think a writer is completely green if they get defensive about notes. My best advice for any emerging writer is to work in development and see first hand what producers or film/TV execs go through. You will have a better appreciation for the craft and will have more confidence as a writer.
*Just wanted to thank Script Pipeline again for their support and advocacy with getting two scripts of mine off the ground and actually produced! I think they're the best in town, and in this day and age, when it's harder to land representation, screenwriting contests like this are more vital than ever. Go Pipeline!

As of 2018, Jennifer Goldson has two films produced: the romantic-comedy Off The Menu starring Santino Fontana and Dania Ramirez, directed and produced by Jay Silverman (available on VOD and all other platforms), and the thriller Snatched starring Dina Meyer, Jen Lilley and Corin Nemec (to be released). Another project, Rent Control, is currently being packaged with Theresa Bennett set to direct and Sukee Chew producing. Her feature screenplay Everything's Going to be Okay was a Script Pipeline Finalist in 2015 and has since been optioned by Envision Media Arts (EMA). Andy Tennant is attached to direct, with Sukee Chew also producing.
She works as a development consultant for MOST Resources, and has also worked at NBCU, in business affairs, and in feature film development at various production companies and studios.