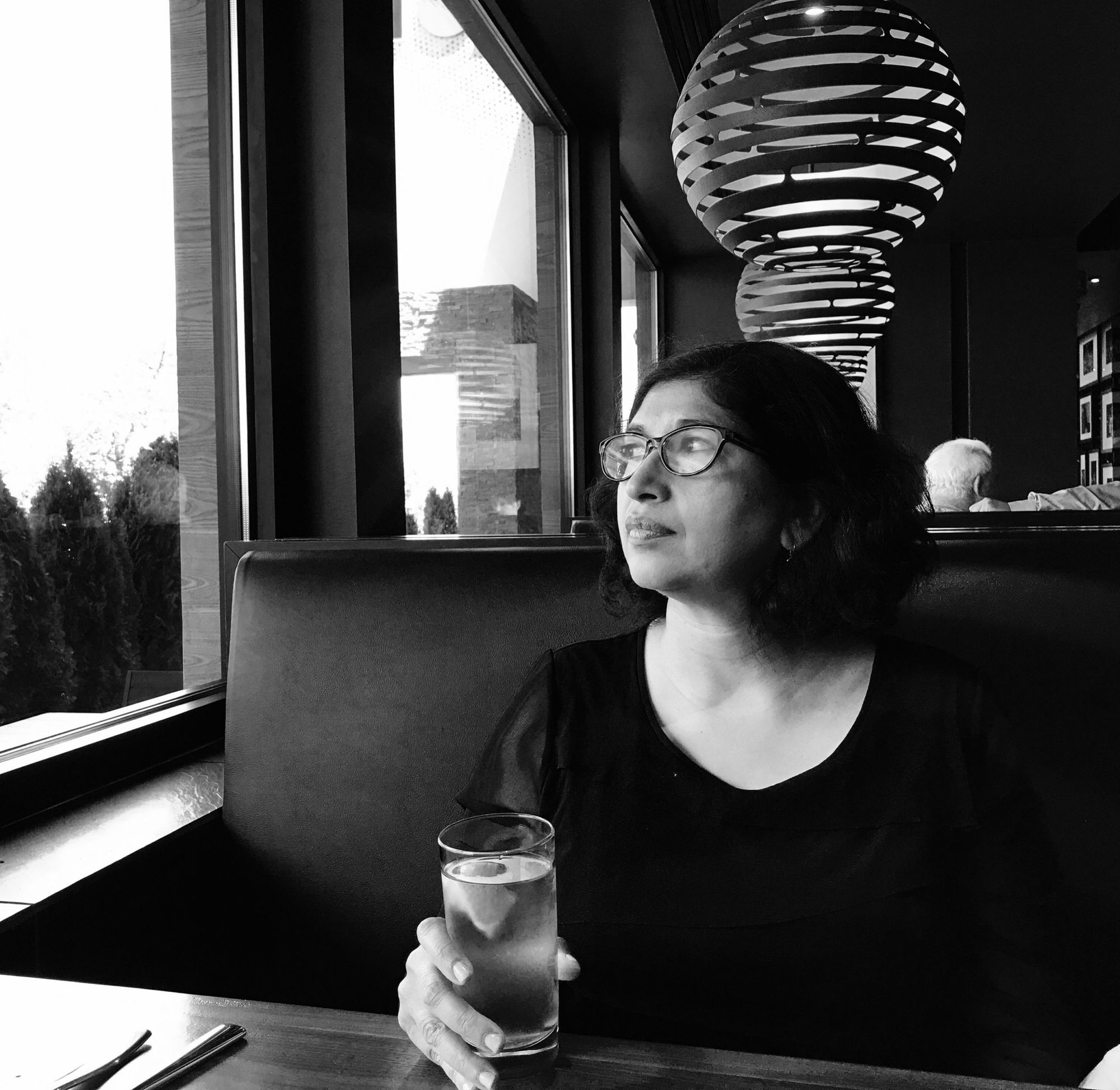 Interview: Vimi Bajaj
Vimi Bajaj was the Grand Prize Winner of the Literary category in the 2020 Book Pipeline Unpublished season with her novel, Vermilion.
Set against the backdrop of modern India, Vermilion is a sweeping piece of literary fiction that dissects archaic social inequities and violence against women. It's truly breathtaking work—your prose is absolutely gorgeous, and the subject matter is incredibly timely and relevant to today's society. Especially in the post #MeToo era, how important was it to you for Vermilion to shed light on these topics—especially through the lens of a culture where they are so often ignored?
Thank you so much for your encouraging words about my work! As far back as I can remember, I have been fired up by both the obvious and more subtle ways that inequalities between the sexes are endured, promoted and strengthened in India and among the diaspora. From commonplace 'eve teasings' and arranged marriage to female infanticide, rapes and acid attacks, a woman's place in her world is forever being tested and tried.
I was inspired to write my novel after hearing about the news and uproar surrounding the Delhi rape case in December of 2012. Other similar horrors surfaced as well and the country seemed to be on the verge of awakening to a patriarchal system which has allowed these conditions to ferment and come to their present critical stage. Voices that were previously silent began speaking up. Women and men alike began standing up for issues of social justice and demanding change. As a woman raised in an Indian household by immigrant parents, and having traveled to and kept in touch with extended family in both Delhi and Mumbai, I feel have an instinct for and longing to write about these issues.
Vermilion is told from the vantage points of three characters—Sonali, a schoolteacher and women's rights activist; Mrs. Dhawan, Sonali's mother who is balancing a government threatening to take her house and preparing for Sonali's arranged marriage; and Thappan, a recent hire of Mrs. Dhawan's, who plans on robbing her blind the night of Sonali's ceremony. What made you decide on that specific structure? Do you think a more conventional, one-protagonist mode of storytelling would have served your narrative as well?
Wonderful question. I think one of the things a writer has to take into consideration is the scope of the subject matter. From the beginning, I wanted to write about the various ways that misogyny and patriarchal mindsets are embedded within the Indian culture. And I wanted this to encompass all levels of class and construct. The multiple POV structure lends itself perfectly to what I am trying to do.
In addition to being a fantastic author, you are an OBGYN physician. Does coming from a medical background that specializes in female reproductive health influence the topics you choose to take on in your writing?
Another insightful question. I chose my medical specialty because I love being an advocate for women. Writing about women's issues also comes organically to me—both sides of the same coin, so to speak. Having said that however, I don't want to limit myself creatively. Most recently, to give an example, I'm writing a work of autofiction about growing up as a child of immigrants in a high rise in Flushing, Queens.
What do you think is the most common misconception about the culture of India in the eyes of Americans—or the rest of the world, for that matter?
Social media has played a very big role in negating misconceptions and negative stereotypes (that Indians are closed minded, super conservative and insular). With the advent of Netflix and other platforms, the world has become more accessible and different cultures have become more relatable. I for one, have seen great changes in Indian society as it relates to sexual politics and the like. This has come as a surprise even to me, someone with strong ties to my homeland. It's a time of growth and expression, when people (and women in particular) are speaking up and making their concerns known.
Finally, you are a graduate of the highly prestigious Bennington College Writing Seminars. What do you think is the most valuable thing you learned during your time there, and how did it specifically guide you while developing Vermilion?
Vermilion began as a short story which I then expanded upon during my time at Bennington. I wrote a hundred pages of a draft which I submitted as part of my thesis. The guidance and mentorship I received was invaluable. But even more important for someone like me, coming from a STEM background, Bennington gave me my writerly identity. It was refreshing and soul-validating for me to see other writers doing their work with passion, devoting their lives to it, not as something self-indulgent, but as a true path. "Read one hundred books, write one." That is the Bennington Writing Seminars motto and it's taken very much literally. As well, writing has enriched my life and has made me a better physician.

Vimi Bajaj is a writer and physician based in Chicago. A graduate of The Bennington Writing Seminars, she writes about the various ways that misogyny and patriarchal mindsets are embedded within the Indian culture. Her work has been published in The Writer's Chronicle, The Asian American Literary Review, The Doctor T.J. Eckleburg Review, Panorama, the Journal of Intelligent Travel, and The Bristol Short Story Prize Anthology 2016. In addition, her short story,"Nadine," has been released as an Audible Original.
Her novel, Vermilion, is a work of international literary fiction and takes place in modern day India, at a time when violence against women has reached critical mass. Ranging from the newsrooms of the New India to the 'whiskey parties' of the Delhi elite and the tea-stall conversations of the urban poor, Vermilion is an exploration of an India where even the poor have cell phones and internet access, where village rituals coincide with cable TV, and there is finally space for the truth to emerge, if only a few courageous individuals can be heard.