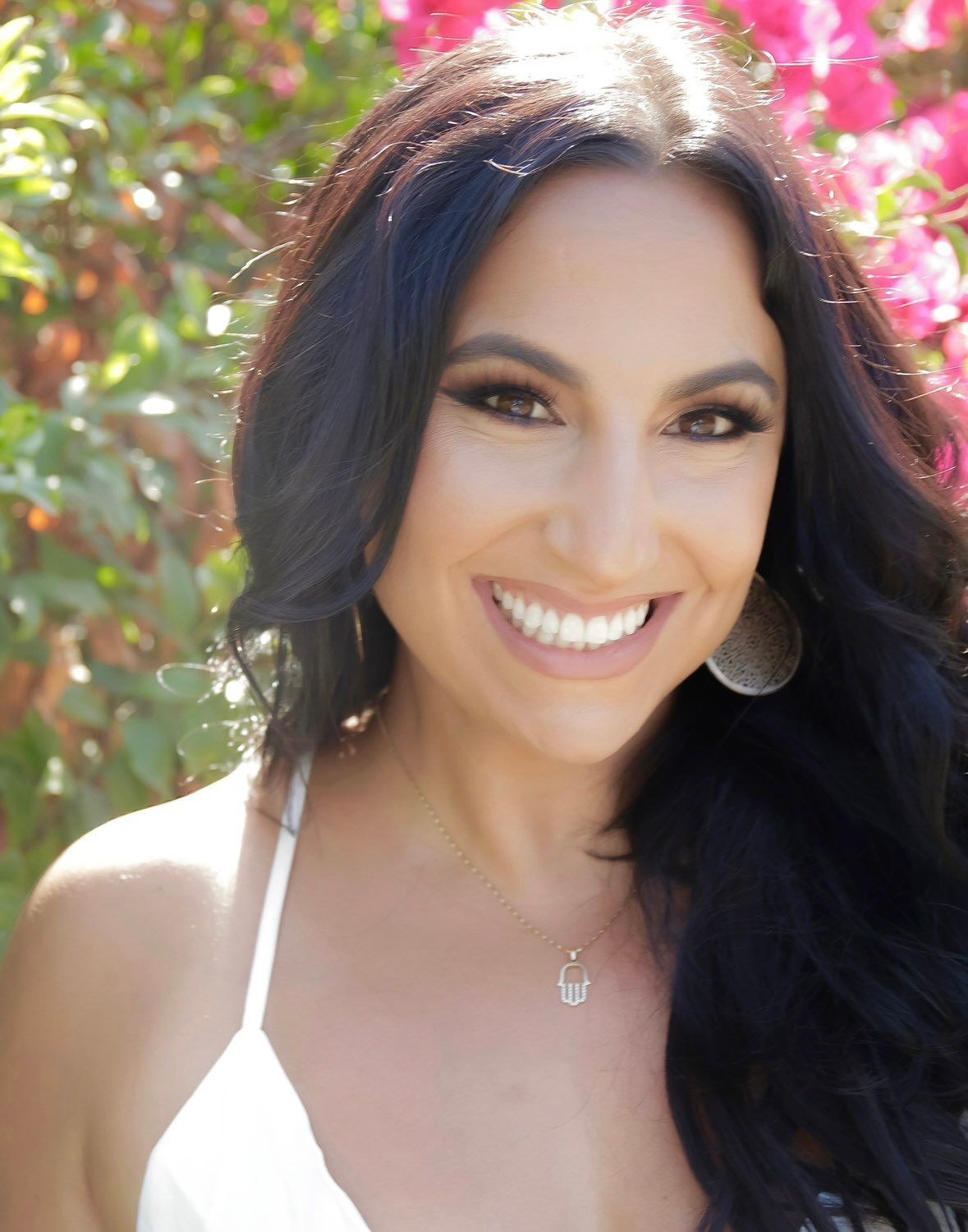 Q&A: Filmmaker Allison Norlian
Allison Norlian is a journalist and documentary filmmaker.
I'm incredibly biased because I've known you for years now—hi Allison!—and I'm thus delighted you're taking on the challenge of your first scripted project.
You've been in journalism and documentary filmmaking previously. Why the leap to scripted? Was it more of a "let me try this and see if I like it," or do you already have larger ambitions?
Since Sean, my husband, and I moved to L.A. in November 2018, I've been on a journey to live my passion and purpose. Previously, I thought I had been doing that as a journalist/television reporter, garnering Emmy nominations and awards. But still, I never quite felt completely fulfilled.
So when we moved here for Sean's screenwriting career, I worked to find that complete fulfillment.
It began by co-founding BirdMine, my production company, in 2020. I co-founded it with my friend and fellow journalist, Kody Leibowitz, to focus specifically on documentaries. It felt like a natural extension of what we had been doing as television news reporters.
And while that's been an incredible journey, there has still been this nagging feeling inside of me interested in more—interested in narrative film. Why? To be honest, I'm not quite sure. Maybe it's living in Los Angeles, the movie and television capital of the world. Or the fact that my husband and all our friends are writers. Or maybe it's realizing the power of narrative film and television.
I set out to become a journalist to amplify the voices of historically underrepresented communities, like the disabled community, and over the last few years since moving to L.A., I've realized the impact I could have by storytelling and using my voice on a larger scale.
That's why I set out to write Thirteen.
And that short, Thirteen, which as of right now is in pre-production, is inspired by your sister, who has special needs. How much of her, yours, and your mother's real-world experience did you carry over into the script? From a purely emotional level, what was that like? Adapting something so personal?
Thirteen is inspired by real life, but not identical. However, even the differences are an amalgamation of situations that happened to my family.
My mom was a single mother who worked two jobs to make ends meet while caring for me and my older sister Becky, who, as you said, is disabled. Growing up in this environment shaped me into the person I am today. It was often trying and challenging, and I watched my mother advocate for my sister and people with disabilities at every turn. And one of the critical moments that stuck out in my mind since childhood was when my mother decided to have a Bat Mitzvah for Becky.
For those who don't know, a Bat Mitzvah is a "coming of age" ceremony in Judaism. Bat Mitzvahs are for girls, and Bar Mitzvahs are for boys, and to have one, a child must attend Hebrew school and study for nine months to a year before reciting their Torah portion in front of a congregation—something my sister couldn't do.
But my mom didn't care. She said my sister was also a child of G-d and deserved to have this celebration like everyone else.
There were naysayers about the situation, mainly because of how unconventional and untraditional the Bat Mitzvah would be. This was 26 years ago, and at that point, there had never been a Bat Mitzvah like this at our conservative synagogue.
Even so, my mom approached our rabbi, Rabbi Kahn, and he willingly and happily granted her request. He modified and officiated the Bat Mitzvah for my sister, calling it "the holiest Bat Mitzvah he'd ever been a part of."
I remember the intense emotionality of that day—there wasn't a dry eye in the room.
And that stuck with me. The fact that my mom advocated for our traditions to be modified and inclusive is something I'll never forget. It's also something I think about often—tradition and progression and what happens when the two meet.
And that's why I wanted to write Thirteen, because even though our rabbi was kind and accepting, I've heard horror stories from other parents of children with disabilities who had the same request as my mother but didn't receive the same outcome. Also, despite their willingness to accommodate Becky's Bat Mitzvah, my family still faced issues as a non-traditional family in our very traditional synagogue, so the rabbi in my short film is based on those moments.
To be honest, Matt, I live in this emotional, intense space and have since I started my journey as a journalist. So much of what I do in life and my work is inspired by my experiences. For a long time, I hid or wasn't open about a lot—whether having a disabled sister or being a Jewish person—for much of my teenage years, I tried to keep those parts of me close to my chest. And because of that, I always felt alone.
So now, I tell stories inspired by my life. I do it to help others feel seen because, for so long, I felt invisible. I do it to educate people about my communities, the disabled and Jewish communities, so there is less misunderstanding and more empathy. I do it because it's therapeutic for me.
So while I feel emotional, sometimes sad and scared, every time I write a story inspired or based on a personal life event, I continue to do it because it helps my younger self heal. I also hope it helps others feel acknowledged and represented and gives them solace knowing someone is trying to create a better, more accepting world.
(Note: although I have written many articles/stories inspired or based on my life, I've never seen them acted out. When I've watched some of the actors' self tapes, and auditions for Thirteen, it made me cry. I know once we're filming for real, I am going to likely be a hot mess ...)
What do you hope audiences can glean from Thirteen through its commentary?
One of my favorite aspects of Judaism, my culture, are our traditions. From our food, to our celebrations, to our holidays and language—Judaism is an absolutely beautiful ethnicity and heritage. With that said, Judaism, like most, if not all religions/cultures, has not always been entirely accepting of all its community members. I hope Thirteen shows the world (because, yes, I know this is a film that focuses on Judaism, but I believe the story is universal) that traditions can be improved by inclusivity. We can honor our traditions, and our stories, while also progressing to include all members of our respective communities.
Casting the role of an autistic character with an autistic actress isn't the easiest thing to pull off. How'd it come about? Did you feel like it was a requirement to have an actress who aligns to the role as much as possible?
I did. I set out to achieve completely authentic casting. I knew from the beginning I wanted to cast all Jewish people for the Jewish roles and a person with autism/a disability for the character based on my sister.
There are a lot of excellent disabled actors out there, but unfortunately, most of them have never had the chance to shine. I'm fortunate to know many incredible disabled actors from when I wrote for ForbesWomen and had a column called "Seen: Spotlighting Disability Representation in Hollywood," where I highlighted disabled actors/Hollywood professionals.
While writing that column, I was approached by Judith Rubin (an associate producer on our film, too), thanking me for my work. Judith reached out to me because she has a daughter Naomi, an actress on the autism spectrum.
I had seen Naomi in many shows like "Atypical" and "As We See It" and loved her performances.
Judith and I stayed in touch, and when I was thinking of casting for the role inspired by my sister, I jumped at the chance to see if Naomi would be interested and available. She is not only on the autism spectrum but also Jewish, and it was the perfect fit!
Was it tough to get your screenwriting legs, or did you, whose husband is Very Famous TV Writer Sean Collins-Smith (sorry, just predicting the future here for a moment), gain that exposure already being in a creative storytelling household, and for that matter being part of a circle of friends largely comprised of film and TV writers?
Let me start by saying SCREENWRITING IS DIFFICULT.
Even though I've spent over a decade as a journalist and storyteller, screenwriting is a different language. In journalism, specifically TV news, you have to be creative but aren't using prose or creating entire worlds. As a journalist, you are just reciting the facts to an audience clearly and concisely.
But screenwriting is different, and I can't even begin to say how much I respect screenwriters. Creating a compelling story with unique characters/character arcs, an exciting plot, and weaving it together succinctly, creatively, and interestingly is genuinely a feat. Most people can tell stories, but writing and creating good stories for film and TV is a true talent.
With that said, Thirteen is my third short. The first one I wrote, which is also based on my mom and sister, won't see the light of day because it was more of an exercise for me. The second one I shelved because I couldn't get the story in the shape I had hoped for. But with Thirteen, my third short, I finally found my screenwriting rhythm (I think ... haha).
However, that rhythm took multiple drafts, direction, and coaching. First, before I even began attempting narrative writing, I read a lot of scripts. Second, my Very Famous TV Writer husband (as you put it 😆) Sean, helped me understand how to set up a screenplay and take an idea and create a compelling narrative.
For Thirteen, Sean and my friends—who are also screenwriters—Heather Ostrove and Jean Li were the most instrumental. They were my sounding boards from the first draft to the last. They read each draft, provided feedback, and helped me write what I think is a unique and meaningful script that will hopefully be well received.
It really does take a village, and I am lucky to have such wonderful, intelligent, compassionate people in mine!
You summited Mt. Kilimanjaro for a recent documentary—like literally climbed a mountain with a film crew. Tell me why in the world you'd want to do that. Was it, as they say, inspiring? And it's OK to be super basic and say yes. I'd imagine it would be.
Yes!
Before Thirteen, there was/is Meandering Scars, my company's first significant documentary. The documentary focuses on a woman, Erika Bogan, who was paralyzed in a domestic violence incident in her 20s. She spent the better part of two decades with suicidal ideation, depression, and anxiety. Then, in 2019, she discovered obstacle course racing—specifically Spartan races—which changed her life. She started competing in the races with a team and found that challenging herself physically helped her mentally. Soon after, she upped her goals and decided to climb Mt. Kilimanjaro, the tallest freestanding mountain in the world, to spread awareness about suicidal ideation/mental health struggles in the disability community.
We met Erika in 2020 and began our journey filming with her, her crew, family, and friends soon after. We filmed with her for two years before it culminated in our trip to Tanzania and Kilimanjaro in September 2022. We have thousands of hours of footage we are sifting through as we storyboard/script the film.
But why did I, a person who had no interest in climbing mountains before, want to take on this project? Because of the message.
Meandering Scars is about more than Erika's climb. It is about Erika's journey as a disabled person in America. It is about how inaccessibility, perceived burdensomeness, and financial turmoil due to a faulty system contributed to her deteriorating mental health/suicide ideation. It's about how she overcame/worked through those dark feelings and how she helps other disabled people today. The Kilimanjaro climb is just a part of a bigger narrative. Because at the end of the day, the limited statistics out there show that most people with disabilities aren't struggling because of their disabilities per say, they're struggling because they're living in a world not built for them and with people who refuse to create inclusivity and accessibility (that would benefit everyone).
For the film, we also interviewed a researcher who is the only one in the country to focus on the intersection of disability and suicide/mental health struggles.
So yes, I chose to go outside my comfort zone and climb the world's tallest freestanding mountain because this story can change hearts and minds and hopefully make change.
And yes, being on Kilimanjaro and completing that feat was one of, if not the coolest things I've ever done and totally inspiring.
It's 10 years from now. What are you doing, in a perfect situation?
When Kody and I started BirdMine, I aimed to create documentaries.
But now, my goal has shifted. In 10 years, I hope BirdMine will be a successful production company creating both documentary and narrative short and feature films focused on stories and communities that are often underrepresented in our society. I see myself as a writer/producer/director focused on the narrative portion of our company, creating stories that will hopefully spark change and make people feel seen.
Favorite and/or most life-altering scene from a TV show. Go.
There have been so many shows/ films that impacted me, but I have to say, to this day, the one that stands out in my mind, because I spent an hour in the shower crying after I watched it: the San Junipero episode of "Black Mirror." Honestly—the entire episode touched me in a way no film or show ever has, and I think about the story, characters, and impact daily.
Learn more about THIRTEEN on Seed&Spark.